As of September 21st, at least 73 Wisconsin lives have been lost to domestic violence in 2023. That's one person killed every 3.6 days. If we continue at that pace, 101 lives are projected to be lost to domestic violence in Wisconsin this year. 3% of victims were age 18 or under. Our website defines domestic violence-related death somewhat differently than the state coalition, End Abuse, WI. We consider sibling and parent/child incidents also as domestic violence, including family cases where intimate partner violence may not have been a factor. We believe that all incidents that happen within a family or intimate partner relationship constitute domestic violence.
January 13th:  Cordell Lee Young, Age 32 – Walker's Point

A 32-year-old Milwaukee man was shot and killed near 37th and Hopkins on Friday night, Jan. 13.  Police said the incident happened around 10:30 p.m. The victim died from his wounds on the scene. Officers took a 24-year-old Milwaukee woman into custody. Two firearms were recovered. Officials concluded the incident was domestic violence related. Charges are pending review by the Milwaukee County District Attorney's Office.
January 18th:  Gilbert Cotton, Age 24 – Racine
A Racine man stands accused of homicide in the shooting death of Gilbert Cotton, who was involved in a physical altercation with his fiancée at her residence on Packard Avenue.  Jimmy J. Mumper, 26, was charged Monday, Jan. 23, 2023, with first-degree intentional homicide using a dangerous weapon by the Racine County District Attorney's Office.  If convicted, Mumper faces life in prison with an additional five years for using a dangerous weapon. Racine County Court Commissioner Alice Rudebush set a $250,000 bond during Mumper's initial appearance at the Racine County Courthouse.  According to the criminal complaint, at around 8 p.m. on Jan. 18, Racine County Joint Dispatch sent investigators to a report of a homicide that had taken place in the 1700 Block of Packard Ave. Gilbert Cotton, 24, also of Racine, was found inside the apartment with a gunshot wound. He died at the scene. Two female witnesses identified Mumper as the shooter.
January 26th:  Jeanette Jimenez, Age 59 – Milwaukee
The family of Jeanette Jimenez, 59, of Milwaukee, wants the person who killed her caught. The grieving family held a vigil on Sunday afternoon, Jan. 29. Family members said Jeanette Jimenez was trying to stop violence before it took her life.  "I want people to know who Jeanette Jimenez was," said Raul Jimenez, Jeanette's brother. "A loving woman who cared about everybody in her life.""She meant the world to me. She took care of me and everybody," said Dominica Jimenez, Jeanette's granddaughter.  The loss was tough to talk about for this family.  "She held our whole family together," said Dominica Jimenez.   The family of Jeanette Jimenez, 59, of Milwaukee, wants the person who killed her caught. They say she was trying to stop violence before it took her life.  The family of Jeanette Jimenez held each other after someone shot and killed Jimenez on Jan. 26.  "She shouldn't have been gunned down like an animal. That's what this guy did. He just shot her like a dog," said Raul Jimenez. Raul Jimenez said his sister tried stopping a domestic violence incident near her home at 15th and Becher. Things took a deadly turn."She went up and confronted the guy, and he shot her six times," said Raul Jimenez.  "It doesn't make any sense. My sister did not deserve that," said Julio Quinones, Jeanette's brother.  The family now wants justice.  "Everybody loved my grandmother. I just don't get it," Dominica Jimenez said.  "Exactly," Raul Jimenez said.  "The nicest lady in the world who would do anything for anybody," Dominica Jimenez said.
January 26th:  Nicole Bliesner, Age 35 – Town of Wyoming, Wi

The name of the Spring Green woman who died in January after she was shot in Iowa Co. has been released, along with the man charged in her death.  On Friday, the Iowa Co. Sheriff's Office reported Nicole Bliesner, 35, had died as a result of the Jan. 25 shooting. Bliesner was in critical condition when emergency responders found her late that night in the 4300 block of Percussion Rock Rd. The Sheriff's Office reported she died the next day. Timothy Sontic was arrested at the time of the shooting, the Sheriff's Office added. The 34-year-old Hillpoint man has since been charged with homicide by intoxicated use of a firearm. Sontic is still in the Iowa Co. jail where he is being held on a quarter-million-dollar bond. His next court appearance is slated for May.
January 29th:  Rhonda Cegelski, Age 58 & Paula O'Connor , Age 53 – Green Bay

Police have identified the women who were killed in a double-homicide Sunday on Green Bay's east side.  Rhonda Cegelski, 58, of Green Bay, and Paula O'Connor, 53, of Bellevue, were stabbed to death in Cegelski's home in the 1600 block of Elkay Lane, police announced Thursday.  The two women were best friends who worked together as hairstylists at Sei Bella Salon in Ashwaubenon, according to GoFundMe pages that have been set up for both Cegelski and O'Connor. "Rhonda and Paula were the life of the party," the page says.  Cegelski is survived by her four children, granddaughter and mother, according to her GoFundMe page to help cover funeral expenses.  O'Connor "adored visiting her grandchildren," according to her GoFundMe page, which was set up to help with funeral expenses as she did not have life insurance.  Richard Sotka, 48, of Green Bay, is in custody in the Mississippi County Detention Center in Arkansas, awaiting extradition to Brown County. Brown County prosecutors charged him Wednesday with two counts of first-degree intentional homicide related to the women's killings.
February 12th: Person wanted in domestic incident found dead in vehicle – Beaver Dam

A person wanted in a domestic incident was found dead in a vehicle in Beaver Dam after a police pursuit on Sunday afternoon, authorities reported.  At about 3:30 p.m. Sunday, Beaver Dam police were notified that a person wanted in a domestic disturbance in another jurisdiction was driving a vehicle that a Beaver Dam officer located and attempted to stop, leading to a brief pursuit, the Wisconsin Department of Justice Division of Criminal Investigation said in a statement.   The person pulled over in the 500 block of Louise Lane in Beaver Dam and remained in their vehicle. Police knew of a firearm in the person's possession and stayed at a distance while attempting verbal commands, which the person ignored, DCI said.  Ultimately, police approached and found the person dead, and a gun was recovered in the person's vehicle, DCI said.
February 20th:  Siphannya "Bee" Bousar, Age 29 – Beloit
The victim in a Beloit homicide investigation requested a restraining order in Dane County against the suspect last month which was ultimately dismissed, according to court records.  Nahnie Reglin identified the victim who was shot and killed in Beloit on Monday as her 29-year-old sister Siphannya "Bee" Bousar.  "I just felt like there was a big hole missing in my body and I just totally lost it," Reglin told News 3 Now of the moment she heard the news of her death.  In a news release Tuesday afternoon, Beloit police identified the suspect as Tyrone Young. The homicide happened Monday morning in the 1300 block of Porter Avenue in Beloit. Police said they were called to the area around 8:45 a.m. for reports of a person hit by gunfire. When officers got there, they found a woman suffering from a gunshot wound; she died on scene from the injury, police said Tuesday.  Police arrested Young, 33, at the scene and booked him on tentative charges of first degree intentional homicide. – Channel 3000 News source
February 22nd: Kristin L. Schmitt, Age 41 – Madison

The police have released the name of the woman who was found dead inside a multi-unit home on Madison's east side on Wednesday.  The homicide victim has been identified as 41-year-old Kristin L. Schmitt of Madison.  The incident occurred near the 3400 block of Richard Street on Wednesday around 4:30 p.m. A post-mortem forensics exam was completed at the Dane County Medical Examiner's Office on Friday.  The cause of death has yet to be released. Madison Police Department says it's continuing to investigate the death.  The suspect has been identified as 39-year-old Justin D. Kopmeyer.  During a press conference Friday evening, Madison Police said they were searching for Kopmeyer when officers became involved in a confrontation inside the Kwik Trip on the 3500 block of East Washington Avenue with a man holding a handgun.  The man died after a shooting inside the convenience store on Madison's east side.  Assistant Chief of Madison Police Matt Tye said he could not confirm if the deceased man was the same suspect sought in the homicide, saying they're waiting for a positive identification from the medical examiner's office.
February 22nd:  Man dead after confrontation with officers– Madison
A man is dead after a shooting inside a convenience store on Madison's east side.  Assistant Chief Matt Tye said that police were searching Friday for the suspect in a homicide that happened earlier this week when officers were involved in a confrontation inside the Kwik Trip on the 3500 block of East Washington Avenue with a man holding a gun. Tye said that shots were fired by the man and an MPD officer. A second officer also attempted to use a taser.In a release from the Wisconsin Department of Justice, it states that an officer attempted to use a taser on the suspect after the suspect pulled out a weapon. Another officer shot at the suspect, the DOJ reports. At was at this point when the suspect ran into a bathroom and officers heard gunfire in the bathroom.  The DOJ and Tye said that the man was later found dead in the bathroom of the Kwik Trip.
February 24th:  Jane Fontaine, Age 61 – Elkhart Lake
On Friday, February 24, 2023, at approximately 9:15 a.m., the Sheboygan County Emergency Communications Center received an emergency call reporting the death of two individuals at a residence on Little Elkhart Lake Road in the Town of Rhine located in northwestern Sheboygan County.  The Sheriff's Office along with Elkhart Lake First Responders, Glenbeulah First Responders, and Orange Cross Ambulance were requested to respond. Upon Officer's arrival it was confirmed there were two subjects deceased in the residence. While this investigation is ongoing, we can share with the public that this incident is contained to this residence and there is no ongoing threat to the safety of the community.  We wish to thank the public for their patience while we continue to investigate this tragic incident. The investigation on Little Elkhart Lake Road was an incident of Domestic Homicide and Suicide. The suspect used a firearm to kill his spouse and then used the same firearm to shoot himself. The suspect is identified as Douglas Lax (56) The victim is identified as Jane Fontaine (61) The Sheriff's Office wishes to acknowledge that this domestic incident, while incredibly unfortunate, is not uncommon. Sheboygan County has a strong relationship with our social service partners. If you are involved in an abusive relationship and need help, call 911 or our non-emergency line (920) 459-3112.
February 26th:  Aliyah Pérez, Age 26 – Milwaukee
The family of Aliyah Pérez gathered Monday, March 6, to say goodbye. The niece of Milwaukee Common Council President José Pérez was laid to rest.  A mass of Christian burial was held at a church on Milwaukee's south side Monday. Pérez was shot and killed Feb. 26. Police say her ex-boyfriend killed her. He then took his own life after a police chase a few days later.  Alderman Pérez has issued a statement, thanking friends and colleagues for their support.  He also says it's important for everyone to make themselves aware of the signs of domestic violence and then to sound the alarm to protect potential victims.
February 27th:  Lynne Montgomery, Age 83 – Benton
An Illinois woman has been arrested for the suspicious death of an 83-year-old Village of Benton woman late last month, the Lafayette Co. Sheriff's Office reported.  On Thursday, the Sheriff's Office identified the victim as Lynne Montgomery. Previously, it had stated Montgomery was found unresponsive in a Benton home on Feb. 27 and later died at a Dubuque hospital. While the Sheriff's Office had indicated on March 4 that investigators considered her death suspicious, they did not have any information on how she died.  The Sheriff's Office also reported Shannon Bussan, of rural Elizabethtown, Illinois, was arrested in connection with her death. The 30-year-old woman (grand-daughter-in-law) was taken into custody in Galena and is awaiting extradition to Wisconsin.  The Lafayette Co. District Attorney filed a first-degree intentional homicide charge against her on Wednesday.
March 1st:  Braxton Phillips, Age 23 – Ashwaubenon

A woman is accused of being party to the death of a 23-year-old man at an Ashwaubenon apartment complex.  Ashwaubenon Public Safety says Keilana Brunette of Green Bay, who turned 21 last week, was arrested on Friday. She's being referred to the Brown County District Attorney's Office seeking charges of First-Degree Intentional Homicide (Party to the Crime), Harboring/Aiding a Felon, and five counts of Resisting or Obstructing an Officer with Intent to Mislead/Obstruct a Criminal Investigation.
Based on the 24-page probable cause report, Deputy District Attorney Wendy Lemkuil alleged the crime occurred after finding text messages alleging the suspect Prez Wade was upset over Brunette and Phillips' relationship. Brunette is the mother of Wade's child. Phillips was Wade's best friend.  "Essentially, there was a homicide that was committed that law enforcement responded to on March 1, 2023. Since that time, through voice messages, text messages, and even attempts through the mail, Miss Brunette has been involved with another offender," Lemkuil said. "The person who has actually made admissions and confessed to committing the homicide. She (Brunette) indicated in an initial interview on March 7 of 2023 that she had nothing to hide and that she had done nothing. She made excuses for the other individual Prez Wade."  Just last week, Brunette indicated she had been intentionally lying to law enforcement for the past four months of its investigation. She lied to assist Wade in not getting into any more trouble.  Once Brunette's phone records were obtained, it was determined she was at the apartment around the time Phillips was killed. Lemkuil said it was concerning to know of their concern to get rid of any evidence surrounding the crime.  "It goes to the motive and it goes to her presence there," Lemkuil said.
The state requested Brunette's bond set at $50,000 cash. Defense Attorney Carrie LaPlant asked for a $1,500 cash bond. Phillip's uncle, John Phillips, spoke in court today asking for a lesser cash bond for Brunette. He also forgave her for what happened.  "I agree with the state, but I know how hard it is to come up with the money for bond so I will speak on her (Brunette) behalf," Phillips said. "I agree with her public defender because I know how hard it is. My siblings may not forgive her. My nephew may not forgive her, but I do. That's all I have to say."  Ashwaubenon Public Safety Captain of Investigations Brian Amenson declined to provide specifics about her alleged role.
As we reported Monday, Ashwaubenon Public Safety announced they were seeking a homicide charge against Prez Wade, 21, for the death of Braxton Phillips on March 1. Officers found Phillips, who was from Hobart, dead with a gunshot wound at Creekwood Apartments on Viking Drive.
Wade has been in custody for an unrelated offense since the following day.
Brunette's bond was set at $10,000 cash. She is scheduled to make her next court appearance on July 10 at 10:00 a.m.
March 9th:  Richard Lee Bork, Age 51 – Black River Falls

The victim in a death investigation in Jackson County is identified.  According to a media release from the Jackson County Sheriff's Office, the Jackson County Sheriff's Office, with the help of the Department of Justice Division of Criminal Investigation and the Wisconsin State Crime Laboratory have identified the human remains found during the death investigation on County Highway O in the Town of Manchester.  The media release says the human remains have been identified as those of 51-year-old Richard Lee Bork of rural Black River Falls, Wisconsin.  The media release states, "Star Myers (Bork) reported her husband, Richard Bork, as a missing person on March 9th, 2023, but the totality of information obtained throughout this investigation has made it clear to law enforcement that Richard Bork was never missing, but instead was the victim of a homicide."
March 11th: Johanna Schultz, Age 20 – Omro
An Omro man has been charged in Winnebago County for first-degree intentional homicide and first-degree recklessly endangering safety.  According to a criminal complaint, 22-year-old Joseph Olvera was arrested on March 11 at his apartment on the 500 block of Spruce Street following a standoff with law enforcement.  In the complaint, Winnebago County Sheriff's deputies were dispatched to the scene after Olvera called 911 stating he strangled and killed his girlfriend. He said he had multiple weapons and was going to end his life. Dispatch advised they could hear what sounded like gunshots.  Inside the residence, the body of a 20-year-old woman, identified as Johanna Schultz, was found dead at the scene.  The SWAT team, police, and negotiators spent roughly 8 hours at the scene according to the Sheriff's Office.  Olvera stated to dispatch that he did not want to exit the residence unarmed and with his hands up as it was a sign of surrender.  Around 4:00 a.m., Olvera exited the apartment with a gun while wearing body armor. After negotiations, Olvera dropped the handgun and took off the body armor, and was taken into custody.  Schultz and Olvera were dating on and off, according to friends and family members law enforcement interviewed stated in the complaint. They said Schultz and Olvera's relationship was toxic and would regularly argue several times a month.  Olvera confirmed with deputies he and Schultz were the only people in the apartment that night and it was locked. He also told police he didn't remember how Schultz died because he was drunk.  An autopsy report determined Schultz died of "smothering".  According to court records, Olvera's bond was set at $1,000,000 cash. Further proceedings are scheduled for 9:45 a.m. on March 27. Olvera's preliminary hearing is scheduled for 10:00 a.m. on March 30.
March 15th: Beverly Meyer, Age 71 – Liberty
The Outagamie County Sheriff's Office publicly identified the people found dead in a Liberty home Wednesday as Albert Meyer, 75, and his wife, Beverly Meyer, 71. The sheriff's office says they died in a murder-suicide.  Deputies went to the home on County Rd. S, east of County M, after one of the Meyers failed to show up for a scheduled appointment.  The investigation shows Albert killed his wife and then took his own life.  The sheriff's office confirms it was a domestic-abuse related killing, and it urges if you or someone you know is affected by domestic abuse to please contact law enforcement or a domestic abuse shelter.
March 15th: Unnamed Woman, Age 27 – Milwaukee
A 28-year-old Milwaukee man is charged with felony murder-battery in the death of a 27-year-old woman in March 2023. The accused is Orville Duke.  According to the criminal complaint, Milwaukee police received a 911 call around 12:45 p.m. on March 15. The caller stated "he just woke up and his girl's not breathing. The caller stated that all he knew was that she got into a fight last night and was drunk and that he picked her up and came home."
Milwaukee police responded to the home near 46th and Villard — and found a 27-year-old woman deceased.  The Milwaukee County Medical Examiner's Office conducted an autopsy of the deceased. The cause of death was determined to be "multiple blunt force injuries," the complaint says.  On March 25, detectives interviewed defendant Duke. Duke indicated on March 14, he and the victim had gone to Potawatomi Casino in separate cars. At one point, the woman left the casino to go to a bar near 51st and Villard. Duke said he later went to the bar to get the woman — he told detectives the victim "was very intoxicated, and he noticed some redness on her face," the complaint says.  Eventually, Duke said he got the woman home. He told detectives the woman "started to become aggressive with him," the complaint says. Duke also told police the woman "had a green glass bottle that she used to hit her forehead," the complaint says. Duke said the woman then went to sleep.  According to the criminal complaint, "Duke denied hitting (the woman) and said that her injuries were from the bar and her hitting herself with the bottle. After further questioning, Duke said that (the woman) attacked him, and that to defendant himself, he pushed her and then kicked her in the back." Duke told detectives "as he started kicking her, he 'blacked out' and then once he stopped blacking out, he gained his composure and stopped kicking (the woman)," the complaint says.  Duke made his initial appearance in Milwaukee County court on Friday, Aug. 18. Cash bond was set at $10,000.
March 16th: Kayla Calderon, Age 18 – Milwaukee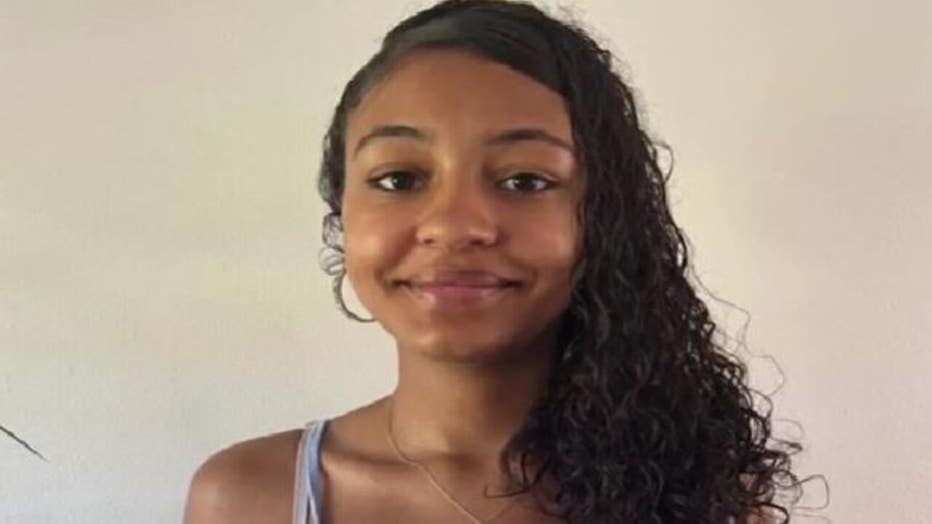 Six months after Milwaukee police found Kayla Calderon dead, there's been no update on the investigation, but court records offer details.  Police haven't charged anyone for her death. but they are investigating the victim's boyfriend.  A Milwaukee County judge signed off on a search warrant for that man's social media records which include threatening messages to the victim's mother.
"She loved her kids," said Lydia Hernandez. "She loved her family, and she was very outgoing."  In March, two of Kayla Calderon's cousins said they couldn't quite comprehend why the 18-year-old mother of two was gone.  "We need answers," said Nelicia Miranda. "We need answers soon, you know, because it just doesn't make sense."  Milwaukee police found her dead inside an apartment near 53rd and Center.  Family said Calderon had a gunshot wound, but police only labeled it a death investigation.  Search warrants shed light on their investigation into Calderon's then-boyfriend for first-degree intentional homicide.  A Milwaukee County judge signed off on a warrant for that man's Facebook and Instagram records around the time of Calderon's death. The warrant says obtaining the records would allow investigators to see any posts with the man possessing the gun found at the scene of Calderon's death because "the firearm recovered is very unique."  The warrant also includes text messages sent by the man to the victim's mother about a week before her death. According to police. the man was trying to get his keys back from Calderon when he told her mom,"Tell that [expletive] come outside. I don't give a [expletive]. If y'all call y'all family or police, I'll shoot through that [expletive] n kill whole house in the kids."  He went on to say, "I don't care about no police, no going to jail. I'll go to heaven or hell before I let [expletives] play with me."  The warrant says the boyfriend told police Calderon shot herself, but someone else told detectives the boyfriend did it accidentally.
March 18th: Jan Metzig, Age 71 & David Metzig, Age 72– Wolf River
Erik Metzig, a 25-year-old former resident of the town of Wolf River, has been charged with killing his parents, David and Jan Metzig, last Saturday morning.He faces two counts of first-degree intentional homicide, a Class A felony that carries a sentence of life imprisonment, according to the criminal complaint from Winnebago County.  First responders were dispatched at 5:16 a.m. Saturday for a welfare check when a 911 call came from the home and was cut short, according to the complaint.  Deputies first checked David and Jan's business, then spoke with an unidentified witness who was another member of the family, the complaint said. The witness escorted deputies to David and Jan's home, where they found the couple in their bedroom, covered in blankets and dead from apparent gunshot wounds.  The witness said that Erik lived with David and Jan and should be home, but Erik and his car were gone.  Upon searching the Metzigs' home, officers found a loaded AR platform rifle on the kitchen table and a 9mm handgun in the garbage, the complaint said. A journal found in Erik's bedroom stated he wanted to make it look as though his parents went missing while out for a walk.  Police from the Fox Valley Metro Police Department later found Erik and his car at the Heart of the Valley YMCA in Kimberly. He refused to speak about the incident, but was wearing yellow-toned shooting glasses. He was arrested at around 8 a.m. Saturday.  His initial appearance in court was Tuesday, according to public records. He was ordered to provide a DNA sample, surrender his passport and maintain absolute sobriety. He is being held at the Winnebago County Jail on a $1 million cash bond. His next hearing is scheduled for Monday.  David and Jan Metzig owned and operated Union Star Cheese Factory in the unincorporated community of Zittau in the town of Wolf River. The couple purchased the business in 1980, and it had been in the Metzig family since 1911, according to the company's website.
March 18th: One person found dead, another seriously injured– Hortonville
The Wisconsin Department of Justice (DOJ), Division of Criminal Investigation (DCI) is investigating a death in Hortonville, Wis. that occurred on the morning of Saturday, March 18, 2023.  At approximately 11:24 a.m., officers from Hortonville Police Department were dispatched to a house on the 200 block of Spruce Street in Hortonville, Wis. for a report of two unresponsive individuals. Upon arrival, officers located a deceased adult female and an adult male with serious injuries. Officers immediately began life saving measures and the male was taken to a local hospital, where he later died.  There is no danger to the public at this time.  DCI is leading this investigation and is assisted by Hortonville Police Department, Wisconsin State Crime Lab, Outagamie County Coroner's Office and a DCI Crime Response Specialist.  No further information was released by law enforcement agencies.
April 1st:  Sheriff's office releases names of men involved in Colby area murder-suicide– Hull
The Marathon County Sheriff's Office has released the names of two people who were found dead Saturday evening. Investigators said Daniel Gumz, 65, and Ronnie Gumz, 62, died as a result of what is presumed to be a murder-suicide.The Marathon County Sheriff's Office 911 Communications Center received a call Saturday evening from a person who found two of his relatives dead. When deputies responded to the home, they found the two men dead from apparent gunshot wounds. A firearm was found at the scene.  Both men resided at the County Road N home. Authorities have completed the investigation and autopsies, and do not believe there was any foul play or other factors involved.
April 2nd: Kieth Allen, Age 40– Milwaukee
Milwaukee Police are investigating a homicide that took place on Sunday, April 2, 2023, at approximately 4:02 a.m., near 22nd St. and Fairmount Ave.  According to police, the suspect, a 29-year-old Milwaukee woman, stabbed and killed the victim, a 40-year-old man, during a domestic dispute.  The woman was arrested and she is expected to be charged in the coming days.
April 8th: Chetek Police Officer Emily Breidenbach, Age 32 and Cameron Police Officer Hunter Scheel, Age 23 – Barron Co.

Authorities on Monday identified two police officers and a man who were all killed in a shootout during a weekend traffic stop in northwestern Wisconsin.  State Justice Department officials said 32-year-old Emily Breidenbach of the Chetek Police Department and 23-year-old Hunter Scheel of the Cameron Police Department were killed after they stopped 50-year-old Glenn Douglas Perry of New Auburn on Saturday afternoon in Cameron. Perry later died at a hospital.  The officers stopped Perry to check on his welfare after police received "notification of concerning behavior" and because he was wanted on a warrant, Justice Department officials said. They did not release further details on the incident, which is still under investigation.
According to court records, a Barron County judge issued a bench warrant for Perry on March 30. The warrant was issued after Perry failed to attend court for a hearing requested by the county child support agency as part of a divorce case. Perry also was charged twice for domestic violence related offenses in 2020.  The Cameron and Chetek police departments issued a joint statement briefly outlining the officers' backgrounds. Briedenbach had been with her department since 2019 and handled the agency's therapy dog, Officer Grizz. Before returning to her hometown police department, she worked for nine months as an officer with the Stoughton Police Department in Dane County. Scheel joined the Cameron department just last year, graduating from the law enforcement academy in December. He also served six years as a member of the Army National Guard.  About eight miles apart, Cameron and Chetek are small towns, Cameron with just about 1,800 residents, Chetek with 2,100. The police departments for both communities have just a handful of officers.  Barron County Sheriff Chris Fitzgerald said that the two officers and local sheriff's deputies worked together closely. He said it wasn't unusual that they were backing each other up during a traffic stop.  "They are very small departments, very small communities, we work together as a team, as one," he said during a news conference Monday. "It's really one department, they just have a different patch on their shoulder."
April 15th: Alexis 'Lexi' Fisher, Age 36  – Racine

Dozens of candles and bunches of balloons lay inside the roundabout on Spring and State in Racine — a somber reminder of a life that was cut short early Saturday morning.  Racine police responded to reports of a woman lying in the street around 5 a.m. on April 15.   When they arrived, they found a 36-year-old woman dead at the scene from an apparent gunshot wound.   Family later identified the victim as Alexis 'Lexi' Fisher, a mother of five.  "She was a really good person. She didn't deserve to die," said her sibling, Britnee Fisher. "She loved really hard. Especially when it came to her family and her friends or relationships."  Fisher said she'll miss her sister's ability to bring the heat not only in the kitchen, but also in her music skills.  "I ain't gotta lie, she made the best food ever," Fisher said. "And she can actually rap, seems like the best rapper ever."  Police have not publicly said who they believe the shooter is, but family think it may have been a man she had been seeing.  "Guess who got to suffer now? Out of all of us, her kids got to suffer. He took her away from her kids," Fisher said. "Her parents loved her dearly much and her siblings and her kids and her main close friends."  Now, she's demanding answers from officials and seeking justice for her older sister.  "Everything about her was love and compassion," Fisher said. "I'm gonna say she's a northside legend."  A public prayer vigil will be held on Wednesday, April 19 at 6 p.m. by the roundabout.
April 16th: Fae Niglis Age 71  – Madison
Dane County officials have released the names of the husband and wife found dead Sunday inside a Madison home.  The Dane County Medical Examiner's Office identified the pair Tuesday as Fae Niglis and Gregory Niglis, ages 71 and 68, respectively.  Officials' preliminary autopsy results showed Fae Niglis' cause of death was homicidal violence, while Gregory Niglis' death was caused by firearm-related trauma. MPD said in an updated incident report that Gregory Niglis' death is considered a suicide.  The medical examiner's office indicated that the autopsies were finished Monday and additional testing is underway.  The Madison Police Department and Dane County Medical Examiner's Office are investigating the deaths. MPD said it does not believe anyone else is involved in the incident.  Officers arrived at the home, in the 2800 block of Moland Street, around 3:30 p.m. on Sunday to conduct a welfare check. According to the MPD update, police first found the 71-year-old woman's body in the living room before discovering the 68-year-old man's body in the basement.  MPD assured the public that their deaths appear to be isolated and investigators noted there were no signs of forced entry.  The National Suicide Hotline can be dialed at anytime at 988.
April 24th: Micaela Juarez Ocolt, Age 43  – Madison
The Dane County Medical Examiner's Office has identified the 43-year-old woman found dead Monday at a Madison business.  The medical examiner's office stated that the cause and manner of death for Micaela Juarez Ocolt is still being determined.  A forensic autopsy was completed on Wednesday and additional testing is underway.  The City of Madison Police Department and Dane County Medical Examiner's Office continue to investigate the Monona woman's death.  On Monday, MPD responded to a business in the 1300 block of S. Midvale Blvd. shortly after 4 p.m. for a suspected homicide, where they found the 43-year-old woman's body.  MPD previously reported that the person of interest in the woman's killing is her husband, 37-year-old Jose D. Duenas-Quinonez.  MPD explained that, with the help of the FBI, investigators determined both Duenas-Quinonez, 37, and the couple's 6-year-old daughter were no longer in the United States. The statement did not offer any indication regarding where they may have gone.
April 26th: Quintessa Gaines, Age 35  – Milwaukee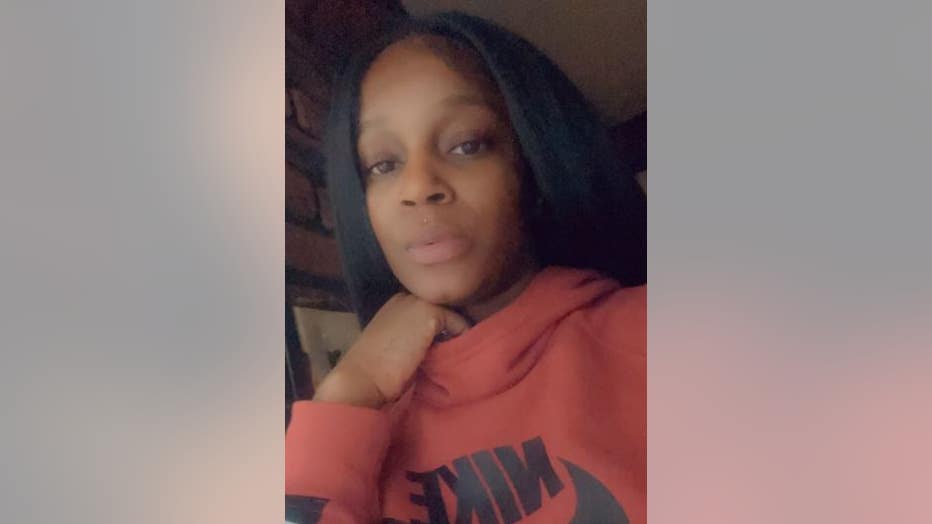 A Milwaukee woman is accused of stabbing her sister to death with a kitchen knife amid an ongoing feud.  A family member said the sisters were close, even inseparable at times. What happened April 26 near 45th and Hadley details a dark shift that left Tessa Gaines dead and Kiara Gaines in custody.  Kiara Gaines, 34, faces one count of second-degree reckless homicide, use of a dangerous weapon.  Tessa Gaines, 35, was found lying on a porch and was pronounced dead at the scene. An autopsy revealed she had stab wounds to her left lung and heart.  "Apparently, she just opened her door to her sister… and just stabbed her immediately," said Arthur Thexton, prosecutor.  A criminal complaint says Kiara Gaines was arrested when she came out of the home where police found a kitchen knife with blood on the approximately eight-inch blade.   A witness said the sisters lived together for about two months and had been "feuding," the complaint says. According to prosecutors, Tessa Gaines arrived that day and argued with another family member on the porch when the witness saw Kiara Gaines stab her sister with a kitchen knife.  Kiara Gaines made her initial appearance in court Monday, May 1. In tears, she wore a suicide prevention vest as the state asked for $50,000 bail.  "This allegation is a violent offense. It's a homicide," said Susan Roth, court commissioner. "There is a significant exposure to considerable prison time if there's a conviction here."  "There's a clear public safety issue here," said Thexton. Kiara Gaines' public defender asked for $2,500 cash, noting the mother of two suffers from post-partum depression.  "It's a very difficult struggle," said Zoey Stefaniak, defense attorney. "I think she was on her way to get mental health treatment. She was supposed to check herself in the day after."  Cash bond was set at $35,000. Prosecutors said she could be charged with first-degree intentional homicide, which would carry a life sentence.
May 18th: Russell Mezera, Age 58 – Boscobel

Officials have identified the father and son who died in an apparent murder-suicide in Boscobel Wednesday night.  The father has been identified as 58-year-old Russell Mezera and the son, 32-year-old Christopher Mezera.   According to Chief Jaden McCullick, Christopher and Russell were seated in an enclosed porch and at some point during the night, Christopher fired two rounds at Russell, striking him twice in the chest. Christopher then turned the gun on himself, taking his own life. While the motive for this incident remains unknown at this time, investigators believe alcohol was a factor.  This is an ongoing investigation and further details will be released if they become available.
May 23rd:  Suspect shot and killed by police- Racine
A 38-year-old man, Timothy Burgess, who allegedly fired first at police at Clayton Park died after officers returned fire in the City of Racine early Monday morning around the 200 Block of Howland Ave.The incident is currently under investigation led by the state Department of Justice (DOJ).  Racine Police Department Assistant Chief Alexander Ramirez gave an update on Monday afternoon during a media briefing that also included Mayor Cory Mason and Mount Pleasant Police Department's Chief Matt Soens. Mason and Soens did not provide any comment.  Ramirez disclosed that around 10 p.m. on Sunday, Mount Pleasant Police were sent to an address for a Domestic incident where shots were fired in the Mount Pleasant Police Department's jurisdiction.
According to a press release from the DOJ, along with confirmation from the Racine Police Department, the Mount Pleasant police did not apprehend anyone. The male subject left the scene prior to the Mount Pleasant police officers' arrival and drove into the City of Racine, according to Ramirez.  About two hours later, Racine police initiated a traffic stop on a vehicle at the 200 block of Howland Avenue. Upon stopping, according to Ramirez, the male fled his vehicle on foot and headed into a wooded area.  After the subject was located by officers, he was given multiple commands to surrender and exit the wooded area. The subject failed to comply.  "As officers approached the subject, the subject shot at officers. Officers exchanged gunfire with the subject. As a result, the subject was fatally wounded," said Assistant Chief Ramirez at Monday's media briefing.
May 27th:  Fatal shooting, Joandra Kristl-Jakubowski, Age 44- Plymouth
One person died from gunshot wounds resulting from what police believe to be a domestic incident in Plymouth, according to a news release.Officers from the Plymouth Police Department and Sheboygan County Sheriff's Department responded to a report of someone shot on Milwaukee Street in Plymouth at nearly midnight Saturday. Officers found two people suffering from gunshot wounds.  One victim was transported to the hospital and later released, while the second victim, identified by police as Joandra Jakubowski, was found dead, according to the release.  The incident is under investigation by the Plymouth Police Department. Both people knew one another, and there is no indication of a threat to the public, the release said.Anyone with information should contact Investigator Paul Wagner at 920-893-6541.
May 29th: woman was justified in shooting, killing husband, Amberg
The shooting death of William Freed in Amberg was tragic but justified, the Marinette County District Attorney's Office says in announcing that it won't press charges against Freed's wife. Lori Freed shot her husband in their home on Barker Road.  Mrs. Freed told investigators she and her husband were arguing and she went into her bedroom. Her husband then came into her room with a rifle. She said he kept his guns loaded. She kept a handgun in her bedroom and shot him.  Officers found Mr. Freed dead in the hallway with a rifle partially under his body. It had a bullet in the chamber and the hammer in the firing position.  An autopsy confirmed he was shot once in the upper chest, killing him.  Mrs. Freed said she feared for her life, and based on the evidence and statements from witnesses, the district attorney's office says the shooting was justified under Wisconsin law. Although no charges will be filed at this time, law enforcement will investigate any new information it receives, the D.A.'s office said.The Marinette County Sheriff's Office and district attorney's office are encouraging anyone suffering physical or emotional abuse reach out to a local domestic violence center and law enforcement. In Marinette County, you can call Rainbow House at (715) 735-6656.
June 2nd: Shawnte Hudson, Age 38, Racine
A Racine man is charged with first-degree intentional homicide for a June 2 shooting.  Prosecutors say 62-year-old Tracy Scott shot a man in the head before leaving the scene. He was later arrested in another state.  Police were called to the shooting near 6th and Jones and spoke to a woman. She said "my dad shot my boyfriend and left," according to a criminal complaint.
The victim, 38-year-old Shawnte Hudson, was shot in the head and pronounced dead at the scene, the complaint said. Police later determined the alleged shooter, Scott, was not in fact the woman's father – but did know her and the victim.  According to the complaint, the woman told police there were "issues" with her boyfriend that she would discuss with her mother. The day of the shooting, she said she and Hudson had gotten into an argument.  Scott and the woman's mother showed up at the house that day, per the complaint, and Scott and Hudson were in another room when there was a "loud noise." The woman walked into see Scott with a gun and her boyfriend on the ground.  The complaint states the woman told police there was "not time for them to have argued" before the shooting, and described it as if the victim was shot "point blank."U.S. Marshals announced weeks later, on June 27, that Scott was arrested in New Castle, Pennsylvania.   Scott is also charged with possession of a firearm by a felon. He made his initial court appearance on Friday, July 14 – cash bond set at $1 million.
June 10th: Unnamed man, Age 27, Racine

Racine police were called to a possible stabbing near 9th and Walnut on Saturday, June 10, around 6:31 p.m.  When police got there, they found a 27-year-old man lying on the sidewalk and bleeding from his chest. After life-saving measures were attempted, the man was taken to a hospital where he died from his injuries.  A 27-year-old woman, who was with the man when officers arrived, confessed to stabbing him. The woman was arrested and taken to the Investigations Bureau to be interviewed. After the interview, she was taken to the Racine County Jail.  Neighbors say the 27-year-old man died on their sidewalks after being stabbed by a 27-year-old woman he lived with.  "It's very quiet here, there's lots of kids here on this block, it's very family oriented," said neighbor Melanie Devers.  She says that's why what happened yesterday left them in shock.  "Yesterday my neighbors were arguing and all of a sudden the man ran out and said call 9-1-1 I've been stabbed. He collapsed right in the driveway in my son's arms," said Devers. "When the sheriff came, they tried to revive him, but it didn't work."  Devers says the woman quickly admitted to stabbing the man, but it's unclear what happened before the stabbing.
"She admitted it, when my son was over there, she told the sheriff 'Yeah I stabbed him'," said Devers.  Devers says there were kids that lived there with them as well. She says whatever lead up to this, she hopes the kids are safe.  "We had no idea what was going on," said Devers. "Yeah, people argue, but nothing like that."  Racine police investigators are looking for any additional information that anyone might have about this incident. Any witnesses or citizens with information are urged to call the Racine Police Department Investigations Unit at (262) 635-7756.
June 11th: Shadea Green, Age 24, Milwaukee
Milwaukee police are looking for the man suspected of shooting and killing a woman Sunday, June 11.The body of 24-year-old Shadea Green was found shot in a car outside her home near 84th and Marion. Police said her death was domestic violence related.  "The trend we continue to see is people who are not connected to resources," said Carmen Pitre, Sojourner Family Peace Center president and CEO.
MPD has said they're looking for a 33-year-old man. New court filings indicate cops are looking for 33-year-old Anthony Ross – Green's live-in boyfriend. Prosecutors charged Ross Wednesday with firearm possession by an out-of-state felon, and a warrant is out for his arrest. Court documents state Ross was seen with a handgun in the days before Green's death, and cops found ammunition inside his apartment.
Ross is not charged in connection to Green's death. MPD asks anyone with information to give them a call: 414-935-7360.  Sojourner Family Peace Center is one of eight domestic and sexual violence support networks in Milwaukee, including culturally-specific resources, that are ready to provide a door to safety for survivors.  "You're not alone," Pitre said. "It's not your fault, and we're here to help."  Last year, Sojourner Family Peace Center counted 49 domestic violence-related deaths – including suspects, bystanders and intended victims. Pitre said, while numbers are down slightly thus far in 2023, there are people in the community who are not connected to healing resources, like orders of protection, safety plans and shelter or relocation. "If you're being hurt by someone, or you're hurting someone, there's help available for you. Reach out to someone," said Pitre.
June 14th: Unnamed Girl, Age unspecified, LaCrosse
A 16-year-old boy is accused of killing his niece in La Crosse.  Kamitri Riles faces one count of 1st degree intentional homicide in La Crosse County. Officers were called to a home on Winneshiek Road on June 14 where they found the girl dead. She had several bruises to her face and body.  The criminal complaint says Riles was taking care of his niece along with some other kids at the home. The complaint says he initially denied hurting the girl, but several days later admitted to investigators that he got frustrated when she wouldn't stop crying.
He said he hit and pushed her and she fell to the ground and was bleeding. He then picked her up and put her in her bed. It was several hours later that she was found dead by her mother, who told Riles to call 911.Riles is being held in the La Crosse County Jail on a $250,000 cash bond.
June 18th: Beth Parker, Age 37, New Auburn

Two people are dead after a shooting Sunday night in western Wisconsin.  The Barron County Sheriff's Office says deputies were called to a home in New Auburn just after 6:45 p.m. on a report of two people who were possibly dead.  Investigators say 38-year-old Jeremy Wittrock had a no-contact order with 37-year-old Beth Parker because of a pending domestic abuse charge.  Parker was found in her home suffering from a gunshot wound and was taken to a hospital, where she later died from her injuries.  Wittrock was pronounced dead at the scene from what investigators say appeared to be a self-inflicted gunshot wound.  A 15-year-old was also at the home at the time but was not physically hurt, according to authorities.  The sheriff's office states that this is an isolated incident and there is no danger to the public.  The official causes of death will be released by the Barron County Medical Examiner's Office at a later time.
July 6th: , Age 41, Shorewood
The Shorewood Police Department said it is investigating a deadly shooting near Murray and Lake Bluff Wednesday morning.  Police said a wife died and a daughter was injured in the incident, which began around 4:30 a.m.  The Milwaukee County Medical Examiner's Office identified the woman fatally shot inside a Shorewood home, as 41-year-old Tashika Scott-Dixon.  The suspect has been located, police said in an update. According to a news release, around 5 a.m., the Milwaukee County Sheriff's Office responded to a call of an unresponsive male in a vehicle at Lincoln Park. Authorities confirmed the husband was deceased. He "is believed to be the suspect in this incident," according to Shorewood police.
July 7th: Dale Young, Age 48, Milwaukee
A Milwaukee man is charged in connection to the killing of Dale Young, a father of four and beloved youth basketball coach, on June 7.  Prosecutors accuse 30-year-old Amardi Stotts of first-degree reckless homicide. The shooting happened near 69th and Carmen. Police said Young was found in the road with 15 gunshot wounds, a criminal complaint states. He was taken to a hospital where he died of his injuries.  Eleven bullet holes were in the passenger side of his van, per the complaint, which was found several houses down still running but stopped against a parked vehicle. Some bullet fragments were found in the fan, others were found during an autopsy.  Police reviewed home surveillance video from the area. It showed Young's van driving down 69th Street when a red pickup truck pulled up along the van's passenger side. Multiple gunshots – "12 or 13" – were heard, the complaint states, before the truck drove off.
Young's family said he was trying to help a woman leave an abusive relationship before he was shot. The complaint states Young and the woman's ex-boyfriend had just left her home, and the ex-boyfriend was on the phone with the woman when he said "here is 'Mardi'" and shots rang out.  "Mardi," the complaint states, was identified as Stotts – a coworker of the ex-boyfriend. When police arrested Stotts, the red pickup truck was parked in his driveway.   The ex-boyfriend also spoke to police. The complaint states he was at the woman's home that day to move out and Young made "negative comments" about him. At one point, the ex-boyfriend said Young went outside and got a gun from his van.  The complaint states the ex-boyfriend called Stotts to come pick him up and told him what happened – also describing the van. He said he was on the phone with the woman when Stotts' truck pulled up alongside Young's van and a rifle barrel extended out the window. He then heard multiple gunshots and ran back to the woman's home.  According to the ex-boyfriend, per the complaint, Stotts said: "I wanted to kill him."  Stotts made his initial court appearance Friday, July 14 and had cash bond set at $75,000.
July 11th: Anthony Winters, Age 60, Milwaukee
A Milwaukee family is reeling after one its members was killed in an arson late Tuesday on the city's northwest side.  Anthony C. Winters, 60, was identified as the victim by the Milwaukee County Medical Examiner's Office. A retired factory worker who became legally blind in recent years, he was described as a loving brother who helped raise his two younger siblings.  He was also an avid painter and drawer who continued making art even after his vision deteriorated, his family said. He was the older of two kids and worked in a factory until his retirement."Everybody loved him," said his sister-in-law, Doris Winters.
Police and fire crews were called to the 2800 block of West Bobolink Avenue at 9:05 p.m. Tuesday, police said. The cause was determined to be arson and a 62-year-old woman was arrested.  The incident appears to be related to domestic violence, police said.  The news came as a shock to members of Winters' family, who said the extended family gathered for the July 4 holiday and had no reason to think Anthony could be in danger.  After speaking with investigators, Aerion Winters said his brother apparently got into an argument with his partner that got out of hand.  "Everything was good, like normal," Aerion said. "It shouldn't have come to this. It doesn't make sense."  The death is likely the 13th fatality from fires in Milwaukee this year. Battalion Chief Dave Seager said half of the home and its contents were damaged by the blaze. He could provide no other information, citing an open criminal investigation.
July 13th: Diane Berthold, Age 77, Eau Claire

An Eau Claire man is in jail on a $2 million cash bond after allegedly killing his wife in July.  John E. Berthold, 81, is charged with first degree intentional homicide, with an increased penalty for an elderly victim and domestic abuse. The victim was identified by the Eau Claire Sheriff's Office as Diane Berthold, 77. According to the criminal complaint:
The son of John and Diane called 911 on July 13 after finding Diane deceased and John with a bag over his head, but alive. He was taken from the scene to an Eau Claire hospital. The son told investigators he did not previously see violence between the two, but said they were planning to divorce. Investigators found an unopened glass bottle of grape juice on the floor of the bedroom as well as two empty bottles of alcohol.  The autopsy showed Diane's cause of death was traumatic head injuries and manner was ruled a homicide.  Investigators spoke to the Berthold's financial advisor who said he had spoken to the two about what they wanted to do with their assets in the divorce. The day before the homicide, they decided to leave their bank accounts the way they were.  In the hospital, investigators interviewed John. John said he had been planning to kill Diane for a few weeks leading up to the incident. He said he "couldn't take it anymore" and called her a narcissist. He said he killed her with the bottle, and only drank alcohol after he killed her.   John told investigators he did not regret killing her immediately after he did, but came to regret it after washing his hands and crying. A suicide note was found addressed to their children. He also told investigators she was asleep when he began striking her with the bottle. When asked if there was something specific that had happened in the last couple of weeks that made him want to kill Diane, he said it was because she wanted to take half of their money. He said he wanted to split the money evenly between the children and their grandson. He also was concerned his children would take care of Diane for the rest of their lives. When speaking to a chaplain at the hospital, John said "the death penalty would be appropriate." When speaking to a deputy on July 27, he said he killed her, he takes full responsibility, and he would do it again.
Bond was set at $2 million during his initial court appearance Tuesday. He returns to court September 12.
July 13th: Unnamed Man, Age 33, Milwaukee
A Milwaukee shooting left one man dead and a woman hurt Thursday morning, July 13 near 23rd and Burnham.  It happened shortly before 1 a.m. Police said a Milwaukee man, 33, was pronounced dead at the scene. A woman, 27, was hurt and taken to the hospital for treatment. A Milwaukee man, 25, was arrested.
A Madison father shot his 25-year-old son to death Saturday night during a fight that started with an argument over 25 cents the younger man demanded, after the father had given his son what he said was his last $2, according to a criminal complaint filed Tuesday.  John C. Shively, 65, told police he grabbed and fired the gun, which belonged to his son, Zachary S. Shively, so that the confrontation would finally end.  "I foolishly thought that with a gun right at him that he would just finally give me respite," Shively told police after the shooting, which happened at the Shively home at 2849 Warner St. on Madison's South Side.  "It was a big argument for (25 cents), is that insane or …" Shively said.  But Shively said it was not only the 25 cents but the culmination of a lot of bad decisions that had built up over time that caused him to shoot his son with a gun that Zachary Shively owned and had used earlier that night to fire gunshots from a moving car.
July 25th: Naquon Henry, Age 22, Milwaukee
Family members describe 22-year-old Naquon Henry as a good kid that helped his mom work around the house and hoped to start work as a bus driver. Later Tuesday morning, police said Henry was lured to Washington Park, where he was shot and killed.  Prosecutors said Henry thought he was messaging a girl he started dating, but it was her ex instead.  Triston Brown, 20, was arrested later that day. He was charged over the weekend with killing Henry and strangling his ex-girlfriend.
July 23, 2023:  Kentrail Shack, Age 37, Milwaukee
Paris Teague, 21, of Milwaukee, is charged with first-degree reckless homicide, use of a dangerous weapon after prosecutors say he shot Kentrail Shack, 37, while Shack tried breaking up a fight.  The shooting happened near 37th and Townsend on July 23.  A criminal complaint says police found a witness giving Shack CPR at the scene. He died at the hospital.  Police interviewed the witness who performed CPR, and prosecutors say she told them she was dating Shack. She said they were parked outside her home that afternoon when she heard arguing coming from inside. She then saw her daughter hitting Teague's car with a grill cover.  The complaint says Teague then pushed the woman's daughter, his girlfriend, against the car, and Shack stepped in to try to break up the fight and "calm everything down."  There was then a scuffle between Teague and Shack, and the complaint says a third person also got involved. The witness said she then saw that Teague had a gun, which he fired at Shack five times, the complaint says.  The woman said Teague then drove away, and she began performing CPR on Shack.Online court records show an arrest warrant was issued for Teague on Monday, Aug. 7.
August 2nd: man dead after standoff, Osceola
Police say a man is dead after a standoff that lasted multiple hours in Osceola Wednesday.  According to the Osceola Police Department, officers arrived at a home in the 900 block of Marty's Way at around 10:15 AM to investigate a felony domestic abuse incident.  An adult male was contacted at the front door of the home, and after a brief interaction with officers, the man fled inside.  Officers pursued to arrest the man, but heard what appeared to be a gunshot from inside the home and held their positions until other agencies arrived to help.  The police department says after several hours of failed negotiations, the man was found dead inside the home from an apparent self-inflicted gunshot wound.  The incident is under investigation by the Polk County Sheriff's Office, and an autopsy will be performed by the Ramsey County Medical Examiners Office.
August 11th, 2023:  Cassandra Sims, Age 29, Racine

Racine police found two people dead in a home Friday night in a case they classified as a murder-suicide.  Officers responded to the home near Drexel Avenue and Gillen Street around 5:20 p.m. Friday after a 3-year-old child ran to a neighbor looking for help.  Police said they entered the home and found Cassandra Sims, 29, shot and killed.  "She had a contagious smile and a heart of gold," said Ashley Garland, Sims' friend. "It just feels like a nightmare. It doesn't feel real."  Investigators also found Deandre Martin, 30, dead.  Family members of Sims describe Martin as someone who pursued a romantic relationship with Sims. They say Sims was not interested.  In a news release, police said Martin shot and killed Sims before taking his own life.
August 13th, 2023:  Unnamed Daughter, Age 25, Lone Rock, WI

Two Madison women were found dead after an apparent murder-suicide Sunday night, according to the Madison Police Department.  Spokesperson Stephanie Fryer said a family member reported the women were missing after they didn't come home from a hike at Devil's Lake State Park.  After a phone ping, a Richland County deputy found the women in the Smith and Cruson Slough DNR land off HWY 14 near Lone Rock around 8:20 p.m., according to the Richland County Sheriff's Office.  The women were found in a vehicle.  Fryer said the 25-year-old was shot and the 60-year-old woman shot herself. Fryer did not identified the women in the news release.  A family member reported  the women were mother and daughter. The family member said the daughter was a person with a challenging disorder.
Nothing else suspicious was found, according to Fryer.
August 15th: man dead after standoff, Morse, WI

An investigation is underway after a man was fatally shot by an Ashland County Sheriff's deputy who was responding to a domestic dispute, according to the Wisconsin Department of Justice. The Division of Criminal Investigation is spearheading the inquiry into the shooting, which happened in the town of Morse on Aug. 15. Deputies were called just before 6 p.m. to the 33000 block of N. Foley Road, where they encountered a man they say was armed with a bladed weapon who was assaulting two women.  A deputy shot the man, who died at the scene despite lifesaving measures.  The two women were not seriously injured. They were treated at the scene. No other injuries were reported, and no names have been released.  The deputy from the Ashland County Sheriff's Office who discharged their weapon has been placed on administrative leave, per department policy.
August 18th: man dead after standoff, Waupun, WI
The Waupun Police Department is investigating an apparent suicide that took place during a domestic disturbance investigation Friday night.  Officers were dispatched to a home in the 100 block of West Brown Street in Waupun for a domestic disturbance at 7:27 p.m. After the police arrived, a man involved in the disturbance apparently killed himself, according to a release from Dodge County Sheriff Dale Schmidt.  No officers were involved in the man's death and no other injuries were reported. This was an isolated incident, the release said, and there is no danger to the community.Deputies from the Dodge County Sheriff's Office and the Fond du Lac County Sheriff's Office helped secure the scene, along with troopers from the Wisconsin State Patrol and Waupun officers.  Because the man's death took place during a police investigation, the Dodge County Sheriff's Office will investigate the incident with assistance from the state Department of Justice's Division of Criminal Investigation and the Dodge County Medical Examiner's Office.
August 19th, 2023:  Jacqueline Kadinger, Age 39, Fitchburg
Dane County court records state a search of the 38-year-old man's Rimrock Road home said his gunshot wound to the chest was a contact wound and that the 39-year old woman was shot several times. A 22-caliber revolver, casings and marijuana were among the items taken in the search.  The records state the woman contacted Journey Mental Health on Aug. 12 about her boyfriend's mental health challenges. She was intending to follow up with the agency but did not.  A spokesperson for Journey Mental Health has yet to comment.
Court records also say a Fitchburg Police Department response in February 2022 confirmed the man had access to a firearm. The man also tried to commit suicide by jumping out of a moving car in March 2023.  He also hurt the woman, according to court records.  Court records show police officers responded to the home five times since December 2021 after being contacted with concerns about the man, woman or couple's welfare.  The father of the woman and the mother of the man separately contacted authorities close in time to the discovery of the bodies when they were unable to reach their child by phone or text message, according to court records.  A neighbor who asked to be identified only as David said the man was a good neighbor who was struggling with depression. David said the man rebuffed attempts by the man's mother when she urged him to get help.  David said the man's depression was tied to the death of the man's father. Court records state injuries from a car crash contributed to the man's mental health condition.  Domestic Abuse Intervention Services (DAIS) spokesperson Mary Donahue said the organization's helpline is a resource for anyone experiencing intimate partner violence.  "Upon calling our Help Line we would begin to assess what services are most needed and beneficial," Donahue said.  The Help Line can be reached at 608-251-4445.  She said the caller would typically speak to a case manager who'd help set up a safety plan. A safety plan is a prepared, preset list of actions that lower the risk of being hurt by a partner. The plan can also be shared with friends, family members or others concerned about the person's safety.  "We would be talking to them about minimizing their in-person contact with the threatening party and in all probability, having them discuss filing for a TRO (temporary restraining order)," Donahue said.
August 30th, 2023:  Sierra Alvarez, Age 34, Brookfield
Brookfield police identified the suspect involved in the incident as 35-year-old Brian McAvoy from Menomonee Falls.  Police said the 19-month-old boy was from the couple and that the home where Alvarez was killed is McAvoy's family home.  Their son and the suspect's brother were inside the house at the moment of the incident.  It is unclear at this point if they were dating or officially married.  The family of a woman killed in a murder-suicide in Brookfield this week have confirmed her identity.  Family said Sierra Alvarez, 34, was shot and killed in a Brookfield home on Wednesday.  When officers and paramedics arrived, they found a victim dead from a number of gunshot wounds.  Police said a few hours later, officers discovered the lone suspect dead from self-inflicted injuries  in New Berlin, in the parking lot of Orchard Lane Elementary School.
Alvarez's family said on Thursday she was in a long-term relationship with the suspected gunman and the pair shared a 19-month-old son together.  "The image that they portrayed, it was like it was picture perfect, but you could only go with what she said. She never brought him around," said Christiana Boulware, Alvarez's niece.  Boulware said she knew something was wrong when she got a sudden, concerning text from her aunt on Wednesday, just before she died. She said she hadn't heard from Alvarez in two years, prior to that text.  "The last time that I spoke with her or heard from her was the text that she sent me yesterday around 1," Boulware said. "She said, 'I love you. I'm sorry, I didn't know. Tell everyone that I loved them.'"The family has set up a GoFundMe to help raise money to transport Alvarez's body back to Maryland and hold a funeral service.
September 4th, 2023:  Unnamed Mother, Age 39, Clintonville
The victim of a Clintonville stabbling is the suspect's mother, and Jordan Peters had been planning the murder for about a week.  Peters, 19, was arrested Monday after the death of a 39-year-old woman. During a news conference Tuesday, police declined to identify the victim or her relationship with the victim.  However, police submitted a probable cause statement to a judge Tuesday, seeking to have a bond set for Peters while the investigation continues. A $1 million cash bond was set, and Peters is expected in court Monday. Formal charges have not been filed yet.
September 9th, 2023: 1 dead following alleged domestic dispute, Stevens Point

A man is dead after intervening in an apparent domestic dispute Friday in Stevens Point.  Officers and paramedics initially responded just before noon to the Econo Lodge Inn & Suites, 5110 Main St., for a potential drug overdose. But when officers arrived, there was no overdose, police said. Instead, they discovered a man who suffered critical injuries after allegedly intervening in a couple's argument.  The injured man, who died later at a hospital, was trying to stop the husband from attacking his common-law wife when the husband turned and punched the victim about 10 times.  The alleged attacker placed the victim in a chokehold, police said, but the cause of death has not yet been established.  The names and ages of the people involved were not immediately available. All three were part of a migrant worker crew at Del Monte in Plover.  No one was arrested, police said. The incident remains under investigation.