As of 4/26/23, at least 31 Wisconsin lives have been lost to domestic violence in 2023. That's one person killed every 3.7 days. If we continue at that pace, 98 lives are projected to be lost to domestic violence in Wisconsin this year. 0% of victims were age 18 or under. Our website defines domestic violence-related death somewhat differently than the state coalition, End Abuse, WI. We consider sibling and parent/child incidents also as domestic violence, including family cases where intimate partner violence may not have been a factor. We believe that all incidents that happen within a family or intimate partner relationship constitute domestic violence.
January 13th:  Cordell Lee Young, Age 32 – Walker's Point

A 32-year-old Milwaukee man was shot and killed near 37th and Hopkins on Friday night, Jan. 13.  Police said the incident happened around 10:30 p.m. The victim died from his wounds on the scene. Officers took a 24-year-old Milwaukee woman into custody. Two firearms were recovered. Officials concluded the incident was domestic violence related. Charges are pending review by the Milwaukee County District Attorney's Office.
January 18th:  Gilbert Cotton, Age 24 – Racine
A Racine man stands accused of homicide in the shooting death of Gilbert Cotton, who was involved in a physical altercation with his fiancée at her residence on Packard Avenue.  Jimmy J. Mumper, 26, was charged Monday, Jan. 23, 2023, with first-degree intentional homicide using a dangerous weapon by the Racine County District Attorney's Office.  If convicted, Mumper faces life in prison with an additional five years for using a dangerous weapon. Racine County Court Commissioner Alice Rudebush set a $250,000 bond during Mumper's initial appearance at the Racine County Courthouse.  According to the criminal complaint, at around 8 p.m. on Jan. 18, Racine County Joint Dispatch sent investigators to a report of a homicide that had taken place in the 1700 Block of Packard Ave. Gilbert Cotton, 24, also of Racine, was found inside the apartment with a gunshot wound. He died at the scene. Two female witnesses identified Mumper as the shooter.
January 26th:  Jeanette Jimenez, Age 59 – Milwaukee
The family of Jeanette Jimenez, 59, of Milwaukee, wants the person who killed her caught. The grieving family held a vigil on Sunday afternoon, Jan. 29. Family members said Jeanette Jimenez was trying to stop violence before it took her life.  "I want people to know who Jeanette Jimenez was," said Raul Jimenez, Jeanette's brother. "A loving woman who cared about everybody in her life.""She meant the world to me. She took care of me and everybody," said Dominica Jimenez, Jeanette's granddaughter.  The loss was tough to talk about for this family.  "She held our whole family together," said Dominica Jimenez.   The family of Jeanette Jimenez, 59, of Milwaukee, wants the person who killed her caught. They say she was trying to stop violence before it took her life.  The family of Jeanette Jimenez held each other after someone shot and killed Jimenez on Jan. 26.  "She shouldn't have been gunned down like an animal. That's what this guy did. He just shot her like a dog," said Raul Jimenez. Raul Jimenez said his sister tried stopping a domestic violence incident near her home at 15th and Becher. Things took a deadly turn."She went up and confronted the guy, and he shot her six times," said Raul Jimenez.  "It doesn't make any sense. My sister did not deserve that," said Julio Quinones, Jeanette's brother.  The family now wants justice.  "Everybody loved my grandmother. I just don't get it," Dominica Jimenez said.  "Exactly," Raul Jimenez said.  "The nicest lady in the world who would do anything for anybody," Dominica Jimenez said.
January 29th:  Rhonda Cegelski, Age 58 & Paula O'Connor , Age 53 – Green Bay

Police have identified the women who were killed in a double-homicide Sunday on Green Bay's east side.  Rhonda Cegelski, 58, of Green Bay, and Paula O'Connor, 53, of Bellevue, were stabbed to death in Cegelski's home in the 1600 block of Elkay Lane, police announced Thursday.  The two women were best friends who worked together as hairstylists at Sei Bella Salon in Ashwaubenon, according to GoFundMe pages that have been set up for both Cegelski and O'Connor. "Rhonda and Paula were the life of the party," the page says.  Cegelski is survived by her four children, granddaughter and mother, according to her GoFundMe page to help cover funeral expenses.  O'Connor "adored visiting her grandchildren," according to her GoFundMe page, which was set up to help with funeral expenses as she did not have life insurance.  Richard Sotka, 48, of Green Bay, is in custody in the Mississippi County Detention Center in Arkansas, awaiting extradition to Brown County. Brown County prosecutors charged him Wednesday with two counts of first-degree intentional homicide related to the women's killings.
February 12th: Person wanted in domestic incident found dead in vehicle – Beaver Dam

A person wanted in a domestic incident was found dead in a vehicle in Beaver Dam after a police pursuit on Sunday afternoon, authorities reported.  At about 3:30 p.m. Sunday, Beaver Dam police were notified that a person wanted in a domestic disturbance in another jurisdiction was driving a vehicle that a Beaver Dam officer located and attempted to stop, leading to a brief pursuit, the Wisconsin Department of Justice Division of Criminal Investigation said in a statement.   The person pulled over in the 500 block of Louise Lane in Beaver Dam and remained in their vehicle. Police knew of a firearm in the person's possession and stayed at a distance while attempting verbal commands, which the person ignored, DCI said.  Ultimately, police approached and found the person dead, and a gun was recovered in the person's vehicle, DCI said.
February 20th:  Siphannya "Bee" Bousar, Age 29 – Beloit
The victim in a Beloit homicide investigation requested a restraining order in Dane County against the suspect last month which was ultimately dismissed, according to court records.  Nahnie Reglin identified the victim who was shot and killed in Beloit on Monday as her 29-year-old sister Siphannya "Bee" Bousar.  "I just felt like there was a big hole missing in my body and I just totally lost it," Reglin told News 3 Now of the moment she heard the news of her death.  In a news release Tuesday afternoon, Beloit police identified the suspect as Tyrone Young. The homicide happened Monday morning in the 1300 block of Porter Avenue in Beloit. Police said they were called to the area around 8:45 a.m. for reports of a person hit by gunfire. When officers got there, they found a woman suffering from a gunshot wound; she died on scene from the injury, police said Tuesday.  Police arrested Young, 33, at the scene and booked him on tentative charges of first degree intentional homicide. – Channel 3000 News source
February 22nd: Kristin L. Schmitt, Age 41 – Madison

The police have released the name of the woman who was found dead inside a multi-unit home on Madison's east side on Wednesday.  The homicide victim has been identified as 41-year-old Kristin L. Schmitt of Madison.  The incident occurred near the 3400 block of Richard Street on Wednesday around 4:30 p.m. A post-mortem forensics exam was completed at the Dane County Medical Examiner's Office on Friday.  The cause of death has yet to be released. Madison Police Department says it's continuing to investigate the death.  The suspect has been identified as 39-year-old Justin D. Kopmeyer.  During a press conference Friday evening, Madison Police said they were searching for Kopmeyer when officers became involved in a confrontation inside the Kwik Trip on the 3500 block of East Washington Avenue with a man holding a handgun.  The man died after a shooting inside the convenience store on Madison's east side.  Assistant Chief of Madison Police Matt Tye said he could not confirm if the deceased man was the same suspect sought in the homicide, saying they're waiting for a positive identification from the medical examiner's office.
February 22nd:  Man dead after confrontation with officers– Madison
A man is dead after a shooting inside a convenience store on Madison's east side.  Assistant Chief Matt Tye said that police were searching Friday for the suspect in a homicide that happened earlier this week when officers were involved in a confrontation inside the Kwik Trip on the 3500 block of East Washington Avenue with a man holding a gun. Tye said that shots were fired by the man and an MPD officer. A second officer also attempted to use a taser.In a release from the Wisconsin Department of Justice, it states that an officer attempted to use a taser on the suspect after the suspect pulled out a weapon. Another officer shot at the suspect, the DOJ reports. At was at this point when the suspect ran into a bathroom and officers heard gunfire in the bathroom.  The DOJ and Tye said that the man was later found dead in the bathroom of the Kwik Trip.
February 24th:  Jane Fontaine, Age 61 – Elkhart Lake
On Friday, February 24, 2023, at approximately 9:15 a.m., the Sheboygan County Emergency Communications Center received an emergency call reporting the death of two individuals at a residence on Little Elkhart Lake Road in the Town of Rhine located in northwestern Sheboygan County.  The Sheriff's Office along with Elkhart Lake First Responders, Glenbeulah First Responders, and Orange Cross Ambulance were requested to respond. Upon Officer's arrival it was confirmed there were two subjects deceased in the residence. While this investigation is ongoing, we can share with the public that this incident is contained to this residence and there is no ongoing threat to the safety of the community.  We wish to thank the public for their patience while we continue to investigate this tragic incident. The investigation on Little Elkhart Lake Road was an incident of Domestic Homicide and Suicide. The suspect used a firearm to kill his spouse and then used the same firearm to shoot himself. The suspect is identified as Douglas Lax (56) The victim is identified as Jane Fontaine (61) The Sheriff's Office wishes to acknowledge that this domestic incident, while incredibly unfortunate, is not uncommon. Sheboygan County has a strong relationship with our social service partners. If you are involved in an abusive relationship and need help, call 911 or our non-emergency line (920) 459-3112.
February 26th:  Aliyah Pérez, Age 26 – Milwaukee
The family of Aliyah Pérez gathered Monday, March 6, to say goodbye. The niece of Milwaukee Common Council President José Pérez was laid to rest.  A mass of Christian burial was held at a church on Milwaukee's south side Monday. Pérez was shot and killed Feb. 26. Police say her ex-boyfriend killed her. He then took his own life after a police chase a few days later.  Alderman Pérez has issued a statement, thanking friends and colleagues for their support.  He also says it's important for everyone to make themselves aware of the signs of domestic violence and then to sound the alarm to protect potential victims.
February 27th:  Lynne Montgomery, Age 83 – Benton
An Illinois woman has been arrested for the suspicious death of an 83-year-old Village of Benton woman late last month, the Lafayette Co. Sheriff's Office reported.  On Thursday, the Sheriff's Office identified the victim as Lynne Montgomery. Previously, it had stated Montgomery was found unresponsive in a Benton home on Feb. 27 and later died at a Dubuque hospital. While the Sheriff's Office had indicated on March 4 that investigators considered her death suspicious, they did not have any information on how she died.  The Sheriff's Office also reported Shannon Bussan, of rural Elizabethtown, Illinois, was arrested in connection with her death. The 30-year-old woman (grand-daughter-in-law) was taken into custody in Galena and is awaiting extradition to Wisconsin.  The Lafayette Co. District Attorney filed a first-degree intentional homicide charge against her on Wednesday.
March 9th:  Richard Lee Bork, Age 51 – Black River Falls

The victim in a death investigation in Jackson County is identified.  According to a media release from the Jackson County Sheriff's Office, the Jackson County Sheriff's Office, with the help of the Department of Justice Division of Criminal Investigation and the Wisconsin State Crime Laboratory have identified the human remains found during the death investigation on County Highway O in the Town of Manchester.  The media release says the human remains have been identified as those of 51-year-old Richard Lee Bork of rural Black River Falls, Wisconsin.  The media release states, "Star Myers (Bork) reported her husband, Richard Bork, as a missing person on March 9th, 2023, but the totality of information obtained throughout this investigation has made it clear to law enforcement that Richard Bork was never missing, but instead was the victim of a homicide."
March 11th: Johanna Schultz, Age 20 – Omro
An Omro man has been charged in Winnebago County for first-degree intentional homicide and first-degree recklessly endangering safety.  According to a criminal complaint, 22-year-old Joseph Olvera was arrested on March 11 at his apartment on the 500 block of Spruce Street following a standoff with law enforcement.  In the complaint, Winnebago County Sheriff's deputies were dispatched to the scene after Olvera called 911 stating he strangled and killed his girlfriend. He said he had multiple weapons and was going to end his life. Dispatch advised they could hear what sounded like gunshots.  Inside the residence, the body of a 20-year-old woman, identified as Johanna Schultz, was found dead at the scene.  The SWAT team, police, and negotiators spent roughly 8 hours at the scene according to the Sheriff's Office.  Olvera stated to dispatch that he did not want to exit the residence unarmed and with his hands up as it was a sign of surrender.  Around 4:00 a.m., Olvera exited the apartment with a gun while wearing body armor. After negotiations, Olvera dropped the handgun and took off the body armor, and was taken into custody.  Schultz and Olvera were dating on and off, according to friends and family members law enforcement interviewed stated in the complaint. They said Schultz and Olvera's relationship was toxic and would regularly argue several times a month.  Olvera confirmed with deputies he and Schultz were the only people in the apartment that night and it was locked. He also told police he didn't remember how Schultz died because he was drunk.  An autopsy report determined Schultz died of "smothering".According to court records, Olvera's bond was set at $1,000,000 cash. Further proceedings are scheduled for 9:45 a.m. on March 27. Olvera's preliminary hearing is scheduled for 10:00 a.m. on March 30.
March 18th: Jan Metzig, Age 71 & David Metzig, Age 72– Wolf River
Erik Metzig, a 25-year-old former resident of the town of Wolf River, has been charged with killing his parents, David and Jan Metzig, last Saturday morning.He faces two counts of first-degree intentional homicide, a Class A felony that carries a sentence of life imprisonment, according to the criminal complaint from Winnebago County.  First responders were dispatched at 5:16 a.m. Saturday for a welfare check when a 911 call came from the home and was cut short, according to the complaint.  Deputies first checked David and Jan's business, then spoke with an unidentified witness who was another member of the family, the complaint said. The witness escorted deputies to David and Jan's home, where they found the couple in their bedroom, covered in blankets and dead from apparent gunshot wounds.  The witness said that Erik lived with David and Jan and should be home, but Erik and his car were gone.  Upon searching the Metzigs' home, officers found a loaded AR platform rifle on the kitchen table and a 9mm handgun in the garbage, the complaint said. A journal found in Erik's bedroom stated he wanted to make it look as though his parents went missing while out for a walk.  Police from the Fox Valley Metro Police Department later found Erik and his car at the Heart of the Valley YMCA in Kimberly. He refused to speak about the incident, but was wearing yellow-toned shooting glasses. He was arrested at around 8 a.m. Saturday.  His initial appearance in court was Tuesday, according to public records. He was ordered to provide a DNA sample, surrender his passport and maintain absolute sobriety. He is being held at the Winnebago County Jail on a $1 million cash bond. His next hearing is scheduled for Monday.  David and Jan Metzig owned and operated Union Star Cheese Factory in the unincorporated community of Zittau in the town of Wolf River. The couple purchased the business in 1980, and it had been in the Metzig family since 1911, according to the company's website.
March 18th: One person found dead, another seriously injured– Hortonville
The Wisconsin Department of Justice (DOJ), Division of Criminal Investigation (DCI) is investigating a death in Hortonville, Wis. that occurred on the morning of Saturday, March 18, 2023.  At approximately 11:24 a.m., officers from Hortonville Police Department were dispatched to a house on the 200 block of Spruce Street in Hortonville, Wis. for a report of two unresponsive individuals. Upon arrival, officers located a deceased adult female and an adult male with serious injuries. Officers immediately began life saving measures and the male was taken to a local hospital, where he later died.  There is no danger to the public at this time.  DCI is leading this investigation and is assisted by Hortonville Police Department, Wisconsin State Crime Lab, Outagamie County Coroner's Office and a DCI Crime Response Specialist.  No further information was released by law enforcement agencies.
April 1st:  Sheriff's office releases names of men involved in Colby area murder-suicide– Hull
The Marathon County Sheriff's Office has released the names of two people who were found dead Saturday evening. Investigators said Daniel Gumz, 65, and Ronnie Gumz, 62, died as a result of what is presumed to be a murder-suicide.The Marathon County Sheriff's Office 911 Communications Center received a call Saturday evening from a person who found two of his relatives dead. When deputies responded to the home, they found the two men dead from apparent gunshot wounds. A firearm was found at the scene.  Both men resided at the County Road N home. Authorities have completed the investigation and autopsies, and do not believe there was any foul play or other factors involved.
April 2nd: Unnamed Man, Age 40– Milwaukee
Milwaukee Police are investigating a homicide that took place on Sunday, April 2, 2023, at approximately 4:02 a.m., near 22nd St. and Fairmount Ave.  According to police, the suspect, a 29-year-old Milwaukee woman, stabbed and killed the victim, a 40-year-old man, during a domestic dispute.  The woman was arrested and she is expected to be charged in the coming days.
April 8th: Chetek Police Officer Emily Breidenbach, Age 32 and Cameron Police Officer Hunter Scheel, Age 23 – Barron Co.

Authorities on Monday identified two police officers and a man who were all killed in a shootout during a weekend traffic stop in northwestern Wisconsin.  State Justice Department officials said 32-year-old Emily Breidenbach of the Chetek Police Department and 23-year-old Hunter Scheel of the Cameron Police Department were killed after they stopped 50-year-old Glenn Douglas Perry of New Auburn on Saturday afternoon in Cameron. Perry later died at a hospital.  The officers stopped Perry to check on his welfare after police received "notification of concerning behavior" and because he was wanted on a warrant, Justice Department officials said. They did not release further details on the incident, which is still under investigation.
According to court records, a Barron County judge issued a bench warrant for Perry on March 30. The warrant was issued after Perry failed to attend court for a hearing requested by the county child support agency as part of a divorce case. Perry also was charged twice for domestic violence related offenses in 2020.  The Cameron and Chetek police departments issued a joint statement briefly outlining the officers' backgrounds. Briedenbach had been with her department since 2019 and handled the agency's therapy dog, Officer Grizz. Before returning to her hometown police department, she worked for nine months as an officer with the Stoughton Police Department in Dane County. Scheel joined the Cameron department just last year, graduating from the law enforcement academy in December. He also served six years as a member of the Army National Guard.  About eight miles apart, Cameron and Chetek are small towns, Cameron with just about 1,800 residents, Chetek with 2,100. The police departments for both communities have just a handful of officers.  Barron County Sheriff Chris Fitzgerald said that the two officers and local sheriff's deputies worked together closely. He said it wasn't unusual that they were backing each other up during a traffic stop.  "They are very small departments, very small communities, we work together as a team, as one," he said during a news conference Monday. "It's really one department, they just have a different patch on their shoulder."
April 15th: Alexis 'Lexi' Fisher, Age 36  – Racine

Dozens of candles and bunches of balloons lay inside the roundabout on Spring and State in Racine — a somber reminder of a life that was cut short early Saturday morning.  Racine police responded to reports of a woman lying in the street around 5 a.m. on April 15.   When they arrived, they found a 36-year-old woman dead at the scene from an apparent gunshot wound.   Family later identified the victim as Alexis 'Lexi' Fisher, a mother of five.  "She was a really good person. She didn't deserve to die," said her sibling, Britnee Fisher. "She loved really hard. Especially when it came to her family and her friends or relationships."  Fisher said she'll miss her sister's ability to bring the heat not only in the kitchen, but also in her music skills.  "I ain't gotta lie, she made the best food ever," Fisher said. "And she can actually rap, seems like the best rapper ever."  Police have not publicly said who they believe the shooter is, but family think it may have been a man she had been seeing.  "Guess who got to suffer now? Out of all of us, her kids got to suffer. He took her away from her kids," Fisher said. "Her parents loved her dearly much and her siblings and her kids and her main close friends."  Now, she's demanding answers from officials and seeking justice for her older sister.  "Everything about her was love and compassion," Fisher said. "I'm gonna say she's a northside legend."  A public prayer vigil will be held on Wednesday, April 19 at 6 p.m. by the roundabout.
April 16th: Fae Niglis Age 71  – Madison
Dane County officials have released the names of the husband and wife found dead Sunday inside a Madison home.  The Dane County Medical Examiner's Office identified the pair Tuesday as Fae Niglis and Gregory Niglis, ages 71 and 68, respectively.  Officials' preliminary autopsy results showed Fae Niglis' cause of death was homicidal violence, while Gregory Niglis' death was caused by firearm-related trauma. MPD said in an updated incident report that Gregory Niglis' death is considered a suicide.  The medical examiner's office indicated that the autopsies were finished Monday and additional testing is underway.  The Madison Police Department and Dane County Medical Examiner's Office are investigating the deaths. MPD said it does not believe anyone else is involved in the incident.  Officers arrived at the home, in the 2800 block of Moland Street, around 3:30 p.m. on Sunday to conduct a welfare check. According to the MPD update, police first found the 71-year-old woman's body in the living room before discovering the 68-year-old man's body in the basement.  MPD assured the public that their deaths appear to be isolated and investigators noted there were no signs of forced entry.  The National Suicide Hotline can be dialed at anytime at 988.
April 24th: Micaela Juarez Ocolt, Age 43  – Madison
The Dane County Medical Examiner's Office has identified the 43-year-old woman found dead Monday at a Madison business.  The medical examiner's office stated that the cause and manner of death for Micaela Juarez Ocolt is still being determined.  A forensic autopsy was completed on Wednesday and additional testing is underway.  The City of Madison Police Department and Dane County Medical Examiner's Office continue to investigate the Monona woman's death.  On Monday, MPD responded to a business in the 1300 block of S. Midvale Blvd. shortly after 4 p.m. for a suspected homicide, where they found the 43-year-old woman's body.  MPD previously reported that the person of interest in the woman's killing is her husband, 37-year-old Jose D. Duenas-Quinonez.  MPD explained that, with the help of the FBI, investigators determined both Duenas-Quinonez, 37, and the couple's 6-year-old daughter were no longer in the United States. The statement did not offer any indication regarding where they may have gone.
April 26th: Quintessa Gaines, Age 35  – Milwaukee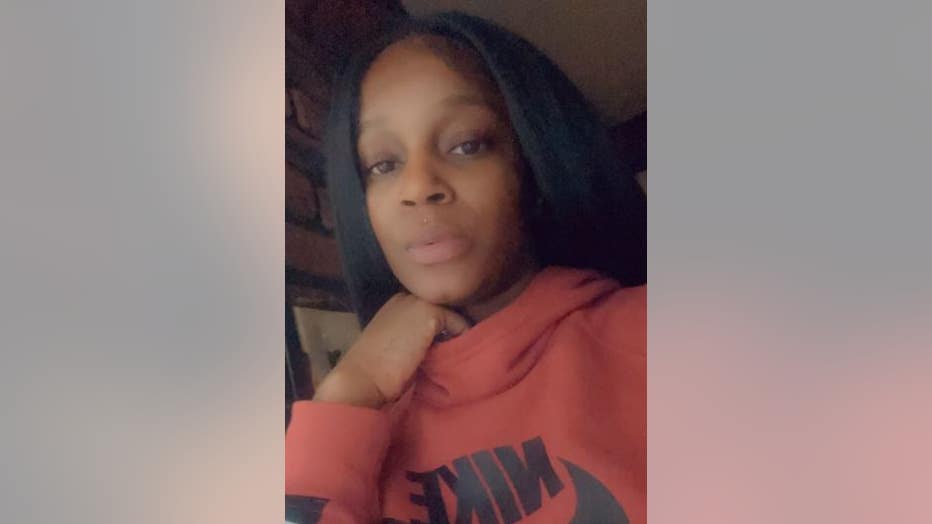 A Milwaukee woman is accused of stabbing her sister to death with a kitchen knife amid an ongoing feud.  A family member said the sisters were close, even inseparable at times. What happened April 26 near 45th and Hadley details a dark shift that left Tessa Gaines dead and Kiara Gaines in custody.  Kiara Gaines, 34, faces one count of second-degree reckless homicide, use of a dangerous weapon.  Tessa Gaines, 35, was found lying on a porch and was pronounced dead at the scene. An autopsy revealed she had stab wounds to her left lung and heart.  "Apparently, she just opened her door to her sister… and just stabbed her immediately," said Arthur Thexton, prosecutor.  A criminal complaint says Kiara Gaines was arrested when she came out of the home where police found a kitchen knife with blood on the approximately eight-inch blade.   A witness said the sisters lived together for about two months and had been "feuding," the complaint says. According to prosecutors, Tessa Gaines arrived that day and argued with another family member on the porch when the witness saw Kiara Gaines stab her sister with a kitchen knife.  Kiara Gaines made her initial appearance in court Monday, May 1. In tears, she wore a suicide prevention vest as the state asked for $50,000 bail.  "This allegation is a violent offense. It's a homicide," said Susan Roth, court commissioner. "There is a significant exposure to considerable prison time if there's a conviction here."  "There's a clear public safety issue here," said Thexton. Kiara Gaines' public defender asked for $2,500 cash, noting the mother of two suffers from post-partum depression.  "It's a very difficult struggle," said Zoey Stefaniak, defense attorney. "I think she was on her way to get mental health treatment. She was supposed to check herself in the day after."  Cash bond was set at $35,000. Prosecutors said she could be charged with first-degree intentional homicide, which would carry a life sentence.