2020 WI Deaths
2020 Domestic Violence-Related Deaths in Wisconsin
As of July 30th, 58 Wisconsin lives have been lost to domestic violence homicide in 2020. That's one person killed every 3.6 days.  If that pattern continues, 100 lives will be lost this year. 26% of victims were age 18 or under.  Our website may define domestic violence homicide somewhat differently than the state coalition, End Abuse, WI.  We consider sibling homicides and parent/child homicides as domestic violence, including family cases where intimate partner violence may not have been a factor.  We believe that all homicides that happen within a family constitute domestic violence.
January 1st, 2020:  Alonzo Lamar Jr., Age 1 – Milwaukee
A 21-year-old Milwaukee man is facing charges in connection to the death of a 1-year-old child. The victim is Alonzo Lamar Jr. — also known as A.J. The accused is James Johnson.
Johnson is facing the following charges:
First-degree reckless homicide
Neglecting a child — consequence is death
Two counts of physical abuse of a child (intentional causation of bodily harm)
According to the criminal complaint, Milwaukee police were called out to the area near 25th Street and Atkinson Avenue Wednesday night, Jan. 1 in response to a 1-year-old child who was unresponsive with significant bruising to the face. Upon arrival, police found members of the Milwaukee Fire Department performing life-saving measures on the child. The child was pronounced dead.
Andreana Martin, the baby's mother, told police she left her 1-year-old son Alonzo Lamar Jr. in the care of her boyfriend on New Year's Day while she went to work. While at work, Martin says she received a call from her boyfriend, identified as James Johnson, saying something was wrong. Martin said she rushed home to find her son lifeless and covered in bruises.
According to the complaint, officials say the child appeared to have human bite marks on the left arm, back, and leg. Officials also observed multiple bruises and abrasions to the face and head — along with lacerations to the inner cheek.  An autopsy concluded that the child died as a result of blunt force trauma and the death was ruled a homicide.  According to the complaint, Johnson claimed the child fell off the bed in the basement face-first onto the floor.  "…crying non-stop for over an hour,"
Based on the accidental fall explanation Johnson provided to the mother, detectives measured the distance between the top of the mattress to the floor. The distance measured 1'4", meaning the fall would have been a very minor fall, according to the complaint.  During an interview with detectives, Johnson admitted to biting the child, striking him multiple times in the head with an open hand, and punching him in the leg with a closed fist because he was "crying non-stop for over an hour," according to the complaint.
"AJ was just so happy. He was the happiest baby anybody could ever meet," said Selena Cole, Alonzo's Godmother.  Now family members come together in heartbreak — hoping to heal through prayer.  "We ask your hand to mercy to stretch out on them, and you strengthen them right now, in the mighty name of Jesus, we pray this prayer. If you're in agreement say Amen," heard from a prayer circle.  A GoFundMe account was set up for Alonzo Lamar Jr. CLICK HERE to learn more.
As for Johnson, he is due back in court for a preliminary hearing on Tuesday, Jan. 14.
January 15th, 2020:  Edward Styer, Age 78 – Colfax
We now know a Dunn County man allegedly killed his father in Dunn County on Wednesday.  According to Dunn County Sheriff Kevin Bygd, Gary Styer, 51, of rural Colfax killed his father Edward Styer, 78.  According to Bygd, on Wednesday morning Gary Styer used a "blunt object" to kill his father and remained in the house with him until later in the day.
Then he drove to Eau Claire and told someone he knew that something had happened at the house.  Gary Styer was arrested for 1st degree intentional homicide.  News 18 first learned there was a death investigation on Wednesday night but few details were released until now.  A $250,000 cash bond was set for Styer. Formal charges are expected to be filed next week.
January 17th, 2020:  Samantha Roberts, Age 20 – Nekoosa
When Samantha Roberts smiled, everyone around her smiled.  That's what her grandfather, Alan Roberts, said of his granddaughter. She had a sense of humor, too. Every so often, Samantha, who had cerebral palsy and used a wheelchair, would stick her leg out and pretend she was going to trip someone.
Roberts said Samantha loved joining him on walks. One night, she was having trouble sleeping after she had undergone surgery. Roberts said he laid with her until she fell asleep.  "She was a very special little girl," Roberts said. "I'll miss that girl forever."
Samantha was killed Jan. 17 at her home in Nekoosa. She was 20 years old, and an autopsy revealed she died from significant head trauma.  Police arrested her mother's live-in boyfriend, Paul Carter, 43, who admitted to hitting Samantha in the past but denied harming her the day of her death, according to court records. He was jailed on suspicion of first-degree homicide and remained in custody Thursday on a $1 million cash bond. His next court date is Feb. 4.
Samantha graduated in 2018 from Nekoosa High School with her sister, Destiny Roberts, 19.  Samantha's friends and family members remember her as a bright, carefree person who could make anyone's bad day better. Her adoptive sister, Angel Wilson, said when Samantha was younger she loved to watch "Animal Planet" and read Dr. Seuss books.  "I just want people to know how happy she was," Wilson said. "There wasn't a person who knew her who didn't love her."  A Daily Tribune reporter was unable to reach Samantha's mother for comment.
RELATED: Report: Nekoosa man admitted hitting woman with cerebral palsy days before her death
Samantha's paternal grandmother, Donna Johnson of Macomb, Illinois, last saw the girl in 2012, after Samantha's father, Leroy, died with leukemia. That's when Samantha moved from Illinois to Wisconsin with her mother and siblings, Johnson said.
Johnson said they're trying to remind themselves of the happy times they had with Samantha. One of Johnson's favorite memories happened when they were trying to help the girl move around with a walker when she was younger.   "She tried to run (me) over," Johnson said. "(Her) daddy and grandpa and I all got a laugh out of that."
Reba Roberts, an aunt who would look after her when she was younger, said Samantha always would smile and move to her favorite songs. She loved attention and stimulation from other people, Reba Roberts said, and she could always put a smile on your face.  Brandi McMahill of Macomb became friends of the Roberts family when Samantha lived in Illinois. Her daughters loved spending time with Samantha.  "If you were having a bad day, her smile would give you butterflies in your stomach and make you happier," McMahill said. "Anyone who came in contact with Sammy, they were better for it."
January 24th, 2020:  Mary Boulton, Age 62 – Milwaukee
Homicide charges have been filed in the Jan. 24 shooting that left a 62-year-old woman dead and two others injured in the Hampton Heights neighborhood on Milwaukee's northwest side.
Orlando A. Cain, 40, of Milwaukee has been charged with first-degree reckless homicide, two counts of first-degree reckless injury and possession of a firearm by a felon. He is not in custody, according to online court records. 
Cain had spent several months stalking an ex-girlfriend despite a restraining order, threatening her and her new boyfriend until he opened fire on the man's van as he arrived to pick up the woman and her sister, the complaint said.
Mary Boulton, 62, was a passenger in the boyfriend's van and suffered a single gunshot wound to the back of her head, killing her, the complaint said.
The girlfriend and her 34-year-old sister had been waiting outside a home along the 4800 block of North 65th Street at the time of the shooting, the complaint said. The sister and boyfriend were also shot, but survived. The girlfriend was not injured.
According to the complaint:
Security camera footage from the nearby intersection of North 65th Street and West Stark Street showed an individual, believed to be Cain, arriving in the area about an hour before the shooting and spending a lot of time walking around.
Around 11:45 p.m., as the boyfriend's van is seen passing through the intersection, Cain walks into the middle of the street and fires multiple times at the van before running away. Police later located eight spent 9mm casings in the road.
The boyfriend had been driving Boulton from her workplace back to her home but was stopping along the way to pick up the girlfriend and her sister, who, less than a block away, were waiting outside for their ride.
Shots were also fired at the two women, with one bullet hitting the sister in the head. It's unclear whether the women or the van were fired upon first.
Text messages between Cain and the ex-girlfriend from months and weeks earlier indicated that Cain had been watching her house and knew what the boyfriend's vehicle looked like.
January 26th, 2020:  Daniel Colon Jr., Age 30 – Glendale

A 25-year-old Milwaukee man has been charged with killing his coworker's boyfriend in a Bayshore parking lot.  Jose Aviles Hernandez was charged Jan. 31 in Milwaukee County Circuit Court with first-degree reckless homicide in the death of 30-year-old Daniel Colon, who was found shot to death at about 8:25 a.m. Jan. 26 in the U.S. Bank parking lot.
Colon and his girlfriend had been living together for nine years and had two children together, according to court documents.  On the morning of his death, Colon had been arguing with his girlfriend in the U.S. Bank parking lot at Bayshore about her friendship with Aviles Hernandez, one of her coworkers at The Cheesecake Factory, the documents said.
Aviles Hernandez and Colon's girlfriend were expected to start work at 8 a.m. When Aviles Hernandez arrived at the restaurant, Colon confronted him about his relationship with his girlfriend, according to court documents.  Colon then told his girlfriend to drive to where Aviles Hernandez's car was parked, where Colon used a tire iron to smash one of Aviles Hernandez's car windows. The couple then returned to the U.S. Bank parking lot, according to court documents.
Aviles Hernandez, armed with a gun, then ran toward Colon, who was standing in front of the open passenger side door of his girlfriend's car. A witness saw Colon pleading with Aviles Hernandez not to shoot, according to court documents.  Colon tried to run away, but Aviles Hernandez fired multiple shots at Colon, killing him, according to the documents.   Aviles Hernandez is in custody at the Milwaukee County Criminal Justice Facility. His bail has been set at $150,000 cash. He is due in court again Feb. 7 for a preliminary hearing.
February 2nd, 2020:  Jay Puestohl, Age 67 – OshKosh
An Oshkosh man has been charged in the stabbing death of a retired police officer.
According to a criminal complaint, Ian Suzuki, 28, fatally stabbed Jay Puestohl, 67, on Sunday. Prosecutors say the two had a disagreement over conditions a third person, Wendy Suzuki, was setting for Ian Suzuki to live at her property.  Winnebago County District Attorney Christian Gossett confirmed Wendy Suzuki is Ian Suzuki's mother.
The complaint calls Wendy Suzuki and Puesohl "friends." Gossett couldn't confirm if they were romantically involved, and the complaint doesn't list why Puestohl was present.  During Suzuki's initial court appearance Thursday, a $500,000 cash bond was set.
"This had to do with trying to impose some restrictions and get some behavior modifications and get the defendant under control and obviously his reaction resulted in the case we're dealing with today," Gossett said. The criminal complaint says Ian Suzuki allegedly stabbed Puestohl in the neck. Puestohl was taken to the hospital, where he later died. Wendy Suzuki, 63, was also injured in the attack.
Police say when they arrived, Ian Suzuki told them, "I stabbed him in the neck, you need to save him." He further kept repeating, "I'm sorry, I'm sorry," according to the complaint.  At the scene, Ian Suzuki told police he had eaten morning glory seeds the morning before and had spent the night at the hospital. In an interview with investigators, Wendy Suzuki said Ian Suzuki had a history of mental illness, was taking medication and seeing a psychiatrist.  "At this point we're not certain all of the different variables that we're dealing with here regarding any possible mental health considerations and AODA issues," Gossett said.  Suzuki returns to court Feb. 13 for further proceedings, and Feb. 17 for a preliminary hearing.
February 8th, 2020:  Amarah "Jerica" Banks, 26, Zaniya R. Ivery, 5, Camaria Banks, 4 – Milwaukee
The Milwaukee man accused in the deaths of his former girlfriend and her two daughters severely beat the woman in the hours after their young son's funeral, according to prosecutors.
A neighbor told police that in the early morning of Feb. 8, she saw Amarah "Jerica" Banks, 26, running through the parking lot of the apartment building where she and Banks lived. Banks had no shoes and was bleeding from the mouth, according to a criminal complaint.
Banks screamed, "No, no, please don't kill me" as Arzel J. Ivery, 25, dragged her back into the building, according to the complaint.
A second neighbor in the same apartment called 911; she later posted a screen grab of her call history, indicating the call went out at 1:51 a.m. Police call logs show officers responded at 2 a.m. to the building in the 5900 block of N. Sherman Boulevard but could not locate the complainant. That usually means police could not find the 911 caller. They routinely leave under those circumstances.
The police log also shows the contact as a generic "call for police," not specifically a battery or assault.
Banks and her two daughters — one of whom Ivery fathered — ultimately were found slain Sunday in a garage behind his apartment building in the 4700 block of West Burleigh Street. Zaniya R. Ivery was 5 years old; Camaria Banks was 4. They were the victims of an apparent homicide, police said.
By the time the three bodies were found, it had been eight days since the fight, and nine days since the funeral for Arzel J. Ivery Jr., who was 21 months old when he died from bronchitis.
Prosecutors on Saturday filed a charge of felony aggravated battery against Ivery. He was arraigned Monday morning in Memphis, Tennessee, on a fugitive-from-justice warrant.
No homicide charges had been filed as of Monday afternoon.
February 17th, 2020:  William Beyer, Age 5, and Danielle Beyer, Age 3, Kaukauna

More than three months after 5-year-old William Beyer and 3-year-old Danielle Beyer were found dead with what police described as "intentionally inflicted injuries," their father, Matthew Beyer, was arrested on suspicion of homicide in their deaths.  The Kaukauna Police Department announced Beyer's arrest Friday morning in a brief statement indicating police had recommended two counts of first-degree intentional homicide be filed against him by the Outagamie County District Attorney's Office, which will make the final charging decision.
"We want to thank the community for their cooperation and patience during the investigation of this incident," police said.  Additional details will be released when prosecutors file a criminal complaint against Beyer, police said.  Beyer is expected to appear in court next week, according to the Outagamie County District Attorney's Office.  The two children, who were brother and sister, were found dead by police shortly after 7 a.m. Feb. 17 in the upper level of a duplex at 1201½ Crooks Ave. In their shared obituary, the siblings were described as "inseparable."  "Will was Dani's protector and Dani always looked up to Will," the obituary said.
The deaths rattled the community, which came together in late February for a vigil to search for healing and remember the two children who were lost.  Kaukauna Police Chief Jamie Graff had previously revealed that investigators had spoken to the children's parents, but never revealed any of the content of those conversations.  Graff has also said the person who called 911 before police found the two children dead inside their home told a dispatcher "their children needed help," but has so far declined to identify the caller.
The children's biological parents were Melissa Schuth and Matthew Beyer, who are estranged, according to family court documents filed in Outagamie County. Schuth is listed as living at the Kaukauna duplex and Beyer is listed with a Manitowoc address.  A document filed by the court in December indicates Schuth claimed Beyer would "periodically make the assertion that one or more of the children weren't his," and that the two of them argued over where to exchange the children.  Schuth asked to be given sole custody and primary placement of the children and wanted Beyer to have "non-specifically scheduled, non-overnight alternate periods of placement on 24-hours notices," the court document says.
Beyer claimed Schuth was "verbally abusive to him" and asked that she not be given his phone number. Beyer also claimed he was "afraid to take the children" because Schuth accused him of "harming the children or sexually assaulting them," the court document says.  "None of those accusations have ever resulted in charges," the court documents says.  Schuth denied ever making such reports to Child Protective Services, the court document says.  Beyer was allowed to take the children on alternating Saturday afternoons starting Dec. 14, the court document says.
The family court case was scheduled to have a review hearing on Feb. 17 — the same day both children were found dead.
February 22nd, 2020:  Meshala Bell-Pabai, Age 31 – Milwaukee
Police say a man shot and killed two women in Milwaukee.  The shooting happened about 8:30 p.m. Saturday near North 24th Place and West Auer Avenue.  Police said the victims were a 30-year-old woman and 31-year-old woman.  Family members identified one woman as 31-year-old woman Meshala Bell-Pabai.
"She took chances and always had a smile on her face. She was always that go-to person, willing to help," her sister told WISN 12 News.  "She was a good mom," a neighbor said. "She did everything she could to take care of her baby. She's nice, friendly. She's the type of person that was helping me when I was struggling."  Bell-Pabai's family identified the other victim as her friend, Aubrey.
Police told WISN 12 News they arrested a 32-year-old man at the scene.  Neighbors said the shooting was the result of a family dispute.  Family members said the suspect was a relative of one of the victims.  It is unclear what led up to the double shooting.  The Milwaukee Police Department is investigating the shooting.  Anyone with information should call MPD at 414-935-7360‬ or Crime Stoppers 414-224-TIPS.  Family members created a GoFundMe page to benefit the victims' children.
February 22nd, 2020: Aubrianna Lancaster Age 30 – Milwaukee
The brother of one of the women killed in a deadly shooting last weekend is upset his sister died trying to break up a fight she didn't start.  Milwaukee police have not released much information about the shooting near North 24th Place and West Auer Avenue Saturday except to describe the cause of the violence as a family dispute.
However, Robert Lancaster, whose sister Aubrianna was killed, said he blames the other woman who died, Meshala Pabai, for starting the fight, citing information he said police detectives provided, but had not shared publicly.  "Meshala was very manipulative and exploited my sister's depression," Robert Lancaster said when reached by phone Monday night. "That's what my sister had. She had depression. That didn't get treated because she didn't have enough money. Meshala got into an argument with her brother, because I guess they were living there,and he shot his sister and killed my sister in the process."
According to a search warrant obtained by WISN 12 News, investigators found Deandre Bell in the basement of the home after the shooting.  The document also said police found a gun at the scene and recovered several shell casings from the home.
A surveillance camera near the scene captured six gunshots around the time of the incident.  Bell, 32, is in police custody.  Charges have not yet been filed in the case.  A mugshot of Bell was not immediately available on the Milwaukee County Jail website.  "My sister had a beautiful, kind heart and she would sacrifice anything she had to make sure that you had it, and that's what she was. She used to give and give and give," Lancaster's brother said.
February 27th, 2020: Zyana Corbin, Age 3 – Appleton
Demetrius Williams says he stabbed his pregnant ex-girlfriend and killed her 3-year-old daughter because the woman didn't want to be with him anymore.
Williams, 25, appeared court Monday on charges of first-degree intentional homicide and attempted first-degree intentional homicide for the Feb. 27 incidents on Kensington Avenue. A $2 million cash bond was set. He returns to court March 11.
"Demetrius said he was upset at his 'ex' because she didn't want to be together and didn't want him to touch her anymore He said she is pregnant with his baby.. Demetrius said he went on a stabbing rage and started stabbing her daughter," the complaint states. "When Sgt. Thao asked why he wanted to kill Victim 1 and his baby, Victim 3, he said for him 'freedom and happiness.' When asked to describe happiness he said killing Victim 1 would mean he didn't have to deal with her anymore and unburden him from his anger."
"He was beginning to feel that his girlfriend who was pregnant with his child was beginning to distance herself from him. He began to concoct a plan to kill her and to kill her three-year-old daughter," Outagamie County District Attorney Melinda Tempelis said.
Appleton Police identified the girl as Zyana Corbin, 3. She had a "very deep laceration to her throat/neck area," the complaint says.
Police provided a link to a GoFundMe page, which identifies the woman as Tiana. Her name does not appear in the complaint. She had injuries to her chest and abdomen area, as well as her face and neck.
February 28th, 2020: Autumn Horak, Age 4 – South Milwaukee
South Milwaukee residents Jerome Millen and Christina Collado are each facing felony charges after Collado's 4-year-old daughter died.  Millen, 22, could face life in prison if convicted of a single felony count of physical abuse of a child resulting in death. Collado, 21, could face up to 60 years in prison if convicted of felony child neglect, according to two criminal complaints filed in Milwaukee County Circuit Court.
South Milwaukee police responded around 7 a.m. Feb. 28 to a residence in the 400 block of Montana Avenue for an unresponsive girl. Despite lifesaving efforts, the child was pronounced dead on-scene.  According to the criminal complaints:   Investigators found numerous bruises on the girl, who was only wearing a diaper, along with a burn injury and what appeared to be "a human bite mark."  Family members and others told police Millen had repeatedly physically abused the child in the past, and that when he disciplined the girl, he often went too far.
Millen left the residence shortly before emergency personnel arrived. Police later found him at a friend's house.  Millen admitted to covering the girl's mouth multiple times Feb. 27, including smothering her with a pillow. He also admitted to striking the child multiple times.  When told the girl was dead, Millen said, "so my life is over."  "If all the injuries caused (her) to die, it's my fault, my fault," he told police. "If she suffocated that is my responsibility and I killed that child."
Collado said she knew Millen was abusing her daughter, adding that if she'd properly protected her child the girl would still be alive.  The Milwaukee County Medical Examiner's Office conducted an autopsy and made a preliminary ruling that the girl's death was homicide with findings consistent with suffocation.   Both Millen and Collado were scheduled to make initial court appearances Tuesday. Millen was ordered held on a $250,000 cash bond; Collado's bond was set at $50,000
February 29th, 2020: Christian Warzniak, Age 5 – DePere
A Suamico man faces a homicide charge for hitting a 5 year old boy with his pickup truck. Thirty-eight year old Matthew Georgia was charged late last month for the accident that killed 5 year old Christian Warzniak.  On her first Mother's Day without her son, Christian Warzniak, Tara Heath recorded a raw and emotional Facebook live mourning her best friend.  She said, "My son, age 5, Christian James Warzniak was not only the light of my life, but he was to everyone else around him as well."
And she called out the man who has been charged for striking the little boy with his truck, killing him saying, "You ran Christian's head over with a 6,000 pound truck as a result of your fury."  According to the criminal complaint, which charges Matthew Georgia with homicide by negligent operation of a vehicle, he was backing his pick up truck out of Heath's De Pere driveway when the child was struck. Heath says the accident happened as Georgia "gunned it" following an argument the on-again, off-again couple had. Georgia told police there was no argument and he was simply backing up and didn't even realize he hit the child.
The criminal complaint says while Heath performed CPR on her son, a frantic Georgia called 911.  "I don't get an innocent, beautiful child looking his mama in the eye telling her how much he loves her anymore. I don't get anymore first days of schools, squeals of joy on Christmas morning, or to be able to watch him ride his first bike all by himself," added Heath in her video.  The grief stricken mother said that she struggles to get out of bed in the morning, but does everything in her power to go on for her son. And now she will do everything to make sure justice is served.  "You will never be forgiven, not only from me, not from my family and not even from God. I can only pray that justice will be served and the light of my baby and that you will have to pay for what you have done to him," said Heath.
Matthew Georgia was not arrested, he was simply issued a summons and asked to appear in court on June 17th.
March 2nd, 2020 Milwaukee bar owner says her husband was trying to kill her before police fatally shot him
The wife of the man Milwaukee police fatally shot over the weekend said her husband was rampaging through the bar she owned, threatening to kill her, before officers arrived.  Kamesha Taylor said she was in the process of separating with her husband, 49-year-old Anthony Taylor, but he hadn't tried to hurt her before Saturday night.
Lounge 340, a bar that Kamesha Taylor co-owned with a friend, was celebrating its one-year anniversary that night. The women, neighbors said, were respected business owners who worked hard to keep their bar safe.  In an interview with WITI-TV on Monday, Taylor said if police hadn't fatally shot her husband, he might have shot her or one of her employees in his rage.  "It would've been either him or it would've been one of us," Taylor said.
Milwaukee police responded shortly after 11 p.m. to the 300 block of West Reservoir Avenue for a call of a subject with a gun.  As officers were responding, the call was updated to a shots fired complaint.   Taylor said that by the time police responded, her husband had already beaten her, barreled through the bar — injuring others — when she managed to escape, and waved his gun around, firing shots.  "As they confronted that individual, officers discharged their firearms at the suspect, fatally wounding him," Assistant Police Chief Michael Brunson said at a news conference.
The party had been going smoothly earlier, Taylor said. Outside on Reservoir Avenue, her husband was manning his food truck, TK's Smok'n Smokehouse, which was celebrating its grand opening.  All of a sudden, an employee came inside saying Anthony had pointed a gun at them and punched them. Taylor went outside to talk to her husband, and "from there, he tackled me down to the ground," she said.
A relative freed Kamesha, and she ran inside and hid in the basement. Anthony Taylor followed, trying to find his wife. A friend ended up smuggling Kamesha away in a car.  Moments after speeding off, she got a call from her co-owner: Anthony Taylor was firing shots outside. Kamesha Taylor believes her husband also shot at her mother's car as her mother tried to flee.  Anthony Taylor went back inside the bar, his wife recounted, and threw chairs and choked one of her employees. He was shouting that he was going to find and kill Kamesha.  "It was impossible for someone to contain him," she said.
Kamesha Taylor said she believes police officers told her husband to drop his gun three times before they shot him.  The couple were married 10 years and share a son. They'd agreed to separate after years of struggling in their marriage. Anthony had trouble accepting this, Kamesha Taylor said.  "He was an awesome person. He was a great dad," she said. "I think it was just issues that he wasn't willing to deal and cope with — things like anger management."  She said she hoped her story would inspire other women facing domestic violence to seek help.
March 9th, 2020: Jaylee Conaway, Age 15 months – Janesville
A man accused of beating a 15-month-old Janesville girl who died Monday will be charged with first-degree reckless homicide, police said Tuesday.  Steven M. Horan, 30, of Janesville was caring for the girl while the girl's mother was out, and he had been drinking "throughout the day," Lt. Charles Aagaard of the police investigations bureau said at a news conference.  Horan was the mother's boyfriend for about three months, Aagaard said.  Horan was in a highly emotional state when officers arrived, Aagaard said.  Aagaard declined to say what kind of emotion Horan was expressing.
The girl, who reportedly had been on life support at a Rockford, Illinois, hospital, was pronounced dead Monday, police said.  Police were called to 526 Eisenhower Ave. on the city's east side at about 12:30 a.m. Saturday. Because of incorrect information sent to their squad-car computers, officers thought they were responding to a report of a 51-year-old who had no pulse and was not breathing, Chief Dave Moore said.
Moore said officers usually have a moment to brace themselves in such cases, but in this instance they were not prepared to find a young child who was not breathing, and it was difficult for them.  Officers took over CPR from the mother, who had come home to find her daughter not breathing.  Moore said the girl was beaten. He called the incident a violent assault.  Police have not released the name of the victim or her mother because they have not confirmed that all family members have been notified, Aagaard said after the press conference.  Investigators have no information that an instrument of any kind was used in the assault, Aagaard said.
Moore noted this is the fourth homicide since the start of the year in a city where the 10-year average has been one per year.  "My hope is this is just an anomaly and we can carry on like this community has for many years," Moore said.  Moore said police will scrutinize the circumstances in all the homicides, looking for commonalities and possible preventive measures, but none has been identified so far.   Aagaard said police still were investigating the assault.  Horan remained in the Rock County Jail on Tuesday on a $10,000 cash bond.  Police said they referred information about Horan, who is the father of two children, to Rock County Child Protective Services "so we can ensure the welfare of the children."
Assistant District Attorney Rich Sullivan said in court on Monday that CPS had imposed an order forbidding Horan to have contact with his children.  Prosecutors have not yet charged Horan, who is due back in court Monday.  Rock County Human Services Director Kate Luster spoke at the press conference, saying she could not confirm or deny any CPS action in any case.  Luster called the death rare and very sad.  "As the local child-welfare agency, we are heartbroken at this senseless loss and really just extend our condolences and thoughts and prayers to this family and to the officers and others involved in responding to the scene," Luster said.
Luster stressed that anyone with even a suspicion of child abuse or neglect can report it, and Child Protective Services will intervene when needed to protect children.  Speaking in general and not about this case, Luster said social isolation and high stress can increase the risk of child abuse.
As a community, we can think about what might help keep children safe, Luster suggested.  "What we know helps prevent abuse is helping parents and families to be as connected as possible socially, helping to reduce stress overall by making sure we have access to affordable housing; good wages; high quality, accessible child care; information and education about child development; supports for parents' own resilience to help them get their own needs met," Luster said.  Police officer Craig Klementz described the department's peer support program that was employed with the officers who responded to the scene.  The process involves specially designed debriefings and ongoing support.  "We're all monitoring the officers that were involved and making sure that they're not showing any signs of post-traumatic stress," Klementz said.
March 10th, 2020: Dominique Roth, Age 34, Deidra Popanda, Age 26 – Waukesha
A quadruple stabbing in the Town of Waukesha Tuesday night, March 10 ended with the deaths of two women and the hospitalization of two other women. Police said a man was arrested at the scene.
A call for help led to a gruesome discovery. Neighbors said they were home cooking when they saw their neighbor hiding in the backyard. She told them, "My son-in-law stabbed me!"  Officials with the Waukesha County Sheriff's Department said they arrested a man on the scene. In total, four women were stabbed.
On Wednesday, March 11, officials released the names of the victims — Dominique Roth, 34, and Deidre Popanda, 26. The survivors, ages 36 and 62, were recovering from their injuries.  "It's kind of scary seeing crime tape three houses down the street. It's kind of terrifying," said Michele Anzivino, a neighbor.
Those living in what is considered a secluded and quiet part of town were shaken by the violence.  Authorities remained on the scene Wednesday sorting through evidence. Neighbors said the home is a rental property — and there were never issues there until Tuesday night.  "I would have never expected something like this to happen, but it can happen anywhere," said a neighbor.
Many Wednesday were thinking of a young child who ran for help.  "It's terrifying. I can't imagine a 10-year-old living through that," the neighbor said.  Sheriff's officials did not release additional information on the suspect or motive Wednesday.
March 11th, 2020: Benjamin J. Brich, Age 43 – Kewaskum
A 50-year-old Kewaskum woman is facing charges of first-degree intentional homicide in the March 11 death of her husband Benjamin J. Brich.  In a criminal complaint, police say Marie Amdrae Bourget allegedly stabbed her husband after he asked her to move out.
Deputies were called to 4355 County Trunk H in the Town of Kewaskum just after 9:20 a.m. on March 11 for a female subject who was suicidal. While en route, dispatch said that the female subject, who was later identified as Marie A. Bourget, had stabbed her husband and he was possibly deceased at the house. Upon arrival, they found Bourget with self-inflicted wounds but was able to explain to the officers what happened.
"He asked me to move out and I killed him," Bourget allegedly said.  According to the complaint, Bourget told police she found legal paperwork around 3 a.m. the morning of the murder and confronted him when he was waking up because she "had it." She claimed she was "being hurt emotionally."  Bourget had filed for divorce on January 30. A proposed order was filed by Brich on March 10. He was found dead with the divorce documents near him.
Detectives stated that those documents indicated that the residence where the defendant and victim were residing was paid for by Brich and that he would retain ownership of the residence pursuant to the divorce proceedings.  She is due back in Washington County court on May 1. If convicted, Bourget could face life in prison.
March 29th, 2020: Brandon Pettis, Age 30 – Milwaukee
A 30-year-old Milwaukee man was found dead from a gunshot wound inside a residence, police said. A 40-year-old woman was arrested at the scene. The investigation indicated the shooting was related to domestic violence.
March 30th, 2020: Beth Potter, 52 and Robin Carre, 57 – Madison
A criminal complaint filed Tuesday in the murder of a UW Health physician and her husband alleges that the boyfriend of the couple's daughter shot both of them in the head and left them for dead in the UW Arboretum the night of March 30.
Khari Sanford and his alleged accomplice Ali'jah Larrue, both 18 and of Madison, are each charged with first-degree intentional homicide in the deaths of Beth Potter, 52, and Robin Carre, 57, also both of Madison. Their bodies were found by a jogger on the morning of March 31. Carre was dead and Potter was taken to a hospital where she died shortly thereafter.  Bail for both men was set at $1 million at an initial hearing on Tuesday in Dane County Circuit Court.
"This was a brutal execution," Dane County assistant district attorney William Brown said, noting that Carre was found in his underwear and Potter in her pajamas. He said the incident began as a burglary that escalated into a kidnapping and ultimately a homicide in which the victims were shot point-blank in the head.  Larrue and Sanford appeared via video from the jail, as did the attorneys and the court commissioner, a newly adopted practice by the court to avoid spreading COVID-19.
According to the complaint, Sanford and his girlfriend, Miriam Potter Carre, the couple's daughter, had been living with her parents but not abiding by social distancing guidelines and other rules related to the coronavirus outbreak. Because Potter had a medical condition that put her at risk, the couple moved Sanford and Potter Carre into an Airbnb in the weeks before the killing.
Police say Sanford admitted to a friend that he shot the couple and also told him he had heard that Potter had survived and might implicate him in the crime. The friend also told law enforcement that he overheard a conversation between Sanford and Potter Carre earlier in March in which "Miriam discussed with Khari the idea of how they could get money," the complaint says, and that Potter Carre told Sanford that her parents were rich.
Police said they used surveillance video from a number of sources and GPS data from Larrue's phone to track the movements of the alleged killers and the white Volkswagen minivan the couple had lent to their daughter, which Sanford and Larrue allegedly used to take Potter and Carre from their Near West Side Madison home.
The complaint says Potter Carre told police the day after the murders that Sanford had been with her the entire night before when her parents were allegedly taken to the Arboretum. But texts police recovered from her phone suggested Sanford was not with her that night.
Attorneys for Sanford and Larrue asked for lower bail amounts, with Larrue's attorney, Michael Covey, noting his client had no criminal record.
Sanford's attorney, assistant public defender Diana Van Rybroek, said she's been contacted by community leaders in Madison concerned about Sanford, and said that at the time of his arrest, he was halfway through his senior year at West High School, where he had been captain of the football team and was waiting to hear back from colleges he'd applied to attend. She did not name the community leaders.
In an email to fellow City Council members Tuesday, council president Shiva Bidar said Sanford had been the Wanda Fullmore intern in the council's office last summer, and a July 29 Tweet from Mayor Satya Rhodes-Conway shows her posing with Sanford after a three-on-three basketball tournament in the Allied Drive neighborhood.
Sanford was active with a community group in the Allied Drive neighborhood known as the Brotherhood, which organized sports for youth and served as a place for racial justice advocacy and mentoring for black teenage boys.
He was also arrested last year for car theft and accepted into a deferred prosecution program in February, according to online court records.
"We're all pretty complicated," court commissioner Jason Hanson said in the Tuesday hearing. "There are a lot of facets to our lives."
Potter was a family medicine physician at the Wingra Family Medical Center, run by the UW-Madison Department of Family Medicine and Community Health and Access Community Health Centers. Carre, an educator and former coaching director of Regent Soccer Club, offered consulting services to students and their families for the college search and application process.  They also leave behind two other children.
UW-Madison Police spokesman Marc Lovicott said the investigation into the case is ongoing and would not rule out further arrests, although he said, "we believe we have the two primary suspects directly responsible for these murders arrested and in custody. We are not looking for any other primary suspects."
The suspect in a fatal stabbing told police that he planned the attack that left two brothers dead, new court documents show.
April 7th, 2020: Michael L. Stone, 23, and William R. Stone, 19 – Stratford
Brandon D. Noll, 22, of Stratford, remains at the Marathon County Jail on suspicion of first-degree intentional homicide. Police say he killed Michael L. Stone, 23, and William R. Stone, 19, both of Stratford. A Marathon County judge determined Wednesday there was enough evidence to keep Noll in jail and set a $5 million cash bond.
Noll's next court hearing is scheduled for April 17.
Marathon County sheriff's deputies, Wisconsin State Patrol and Stratford police responded Tuesday to a report of a stabbing near County P in the town of Cleveland, according to the sheriff's office. They arrested Noll after they say he led them on a high-speed chase that ended in Marshfield.
After his arrest, Noll told authorities he had been planning the attack since April 2 or 3, according to court documents. He said he wanted to kill someone his whole life and Tuesday felt like the day he would do it. Noll said he planned to kill the victims quickly so he could "fool around" for about six hours, according to court documents.
Noll told detectives he wanted to see how it felt to kill someone and asked if the victims died, according to the documents. When the detectives told him one of them had, Noll said he did not feel any different.
Noll and the Stone brothers lived in the same house, the documents state. Noll told police he thought about using his father's gun to kill the brothers but decided to stab them "because it's quiet," according to the documents.
Noll told police he hid behind a partition in the basement of the home where one of the victims was playing video games, according to the documents. Noll inadvertently made a noise, and when the victim got to where Noll was hiding, Noll stabbed him in the chest. After hearing the attack, the second victim came to help and Noll stabbed him, too.
The second victim tried to run up the stairs and out of the home, while the first victim tried to use a phone, which Noll took, according to the documents.
Noll's brother found the victims in the home and called 911, according to the documents. Michael Stone was pronounced dead at the scene. William Stone was taken to Marshfield Medical Center, where he died Tuesday evening.
April 19th, 2020: George Hadjinian, Age 60 – Milwaukee
Homicide charges have been filed against a 31-year-old man police say opened fire on the home of his children's mother on Milwaukee's north side and killed a bystander in yet another instance of domestic violence turning deadly in the city.
Arthur M. Kennedy of Milwaukee is facing a first-degree reckless homicide charge in connection with the April 19 shooting death of George Hadjinian, 60.  Kennedy is in the Milwaukee County Jail with cash bail set at $100,000.
The charges come as the city reels from a mass shooting in which four teens and one adult were killed in a home along the 2800 block of North 12th Street on Monday. The suspect in that shooting, who has not yet been charged, has a history of domestic violence.
According to the criminal complaint:  Police were called to the 4900 block of North 49th Street shortly after 5 p.m. on April 19 after four witnesses said they saw or heard Kennedy fire several times into a home.  Emergency responders located Hadjinian in the driver's seat of a car near the home with a single gunshot wound.
Witnesses told police that Kennedy had been kicked out of the home several weeks earlier by the mother of his children. During a family barbecue earlier on April 19, Kennedy showed up and argued with the woman and other family members until police arrived and told him to leave.
A witness told police that Kennedy has a long history of abusing the mother of his children. He's had extensive run-ins with police dating back to 2006 and pleaded guilty to battery and witness intimidation in 2016, according to online court records.
Kennedy showed up at the house again late that afternoon and tossed two cinder blocks through the living room window of the home. The occupants, which included several children, ran to the basement as Kennedy fired as many as six shots from the front of the home, witnesses said. Police later found three casings on the street.
At the time of the shooting, one witness said he saw a vehicle, which was driven by Hadjinian, pull into a driveway nearby. Another witness said she saw Kennedy yelling at the driver to leave and shooting in the direction of the car twice.
April 24th, 2020: Craig Tarr, Age 60 – River Falls

RIVER FALLS, WI. Craig Tarr and his son Amory Haydn, have been identified as the victims found shot dead inside a River Falls, Wisconsin, home on Friday.
Tarr, 60, of River Falls, and his 32-year-old son, of Hudson, were found shot dead in what appears to be a murder-suicide. No official determination on the deaths was provided by officials.
The father and son were found dead of gunshot injuries Friday morning at a residence located at, W11309 840th Ave in River Falls.  According to police, Amory called 911 to tell police his father had been shot. Upon arrival, officials found both men dead of gunshot injuries.
The incident is still under investigation.  Law enforcement officials said there is no outstanding threat to the public.  Craig Tarr was the president of Minnesota and Wisconsin based solar company Energy Concepts.  The deadly incident remains under investigation.
April 27th, 2020: Demetrius Thomas, Age 14, Tera Agee, Age 16, Lakeitha Stokes, Age 17, Marcus Stokes, Age 19, Teresa Thomas, Age 41 – Milwaukee
The Milwaukee Police Department released on Tuesday, April 28 the identities of five victims found fatally shot in a home near 12th and Locust on Monday.
Relatives of those victims are now speaking out. They say they want answers — and for the public to realize there are two families mourning this incredible loss.
A relative of the eldest victim in this tragedy identified as Teresa Thomas said Thomas and the suspect had an on-again-off-again relationship. Family members say the victims are from Thomas' side of the family as well as his side.
"My sister was Teresa Thomas. My nephew was Demetrius Thomas. My niece was Tera — and I am distraught. I need to know what is going on. I am confused. I'm trying to figure out how you kill five people," said Teresa's brother, Johnny Hall.
Hall said his life has forever changed.  "Sometimes I think I'm dreaming," Hall said.  Hall said he had to identify his sister to authorities. Teresa Thomas was one of the five persons who died in the home near 12th and Locust.  Scene of shooting that left 5 dead in home near 12th and Hadley, Milwaukee  "My sister took care of everybody. Teresa Thomas took care of everybody," Hall said.  Family members shared pictures with FOX6 News. They say the suspect arrested by police is 43-year-old Christopher Stokes.  "Chris was part of our family," said Toni Cage, a relative of the victims.
Relatives on Tuesday said Stokes had once broken Thomas' arm, relatives say. Family members feel Thomas may have wanted to leave Stokes.  "He killed his son — his own son," said Linda Hines, a relative of the victims.
They saw Stokes as recently as last week.  "It didn't seem like he was having no problems," Hines said.  Family members learned the shooting inside the house started in the early hours of the morning. Thomas' grandchild was spared in the shooting. But they say he was found covered in blood.
"There's two families involved in this," Cage said.  "These families have known each other for years. We have to grieve together. We have to come together."  Relatives say despite what has happened, there are two families in shock and dealing with the unimaginable.  "These families have known each other for years. We have to grieve together. We have to come together," Cage said.
Hall has started a Go Fund Me page to raise money to give his sister, his niece, and his nephew a proper burial. CLICK HERE to learn more.  Milwaukee police say this an ongoing and active investigation.
May 1st, 2020: Laura M. McMillan, Age 56 – Ahnapee

A couple's death on Washington Road in the Township of Ahnapee north of Algoma has been initially considered a murder-suicide by the Kewaunee County Sheriff's Department. According to the news release on Monday evening, 71-year-old Dennis A. McMillan apparently shot Laura McMillan, 56, multiple times at their home before turning the gun on himself. The Kewaunee County Sheriff's Department was called to the residence for a welfare check last Friday. Upon arriving at the home, sheriff deputies observed two bodies on the floor through a window after no one came to the door. The incident remains under investigation with the Wisconsin Department of Criminal Investigation assisting the Kewaunee County Sheriff's Department. No other details are available at this time.
May 4th, 2020: Susan Hahn, Age 64 – Allouez
ALLOUEZ, Wis. (WBAY) – The Brown County Sheriff's Office has released the names of two people in a murder-suicide investigation in Allouez.
Investigators believe Gary P. Hahn killed his wife, Susan, before killing himself.
On May 4, the Sheriff's Office responded to a home at 3224 S. Webster Avenue for a welfare check. A caller reported seeing blood. Doors to the home were locked.
Officers found the Hahns dead inside the home.
Investigators obtained a warrant and searched the home and collected evidence.
"Based on the initial investigation, it appears to be a homicide – suicide incident," reads a statement from the Sheriff's Office.
May 5th, 2020: Cathy King, Age 48– Milwaukee

Shot to death outside her workplace by a persistent ex-boyfriend, Cathy King wasn't supposed to leave the Earth this way.  She had people to care for: her three children, two grandchildren and a host of friends and extended family members. Checking up on loved ones was her specialty.  "Her heart was not a normal size. It was huge," niece Taee Oliver said Wednesday at a vigil outside a north side Walgreens, where police say a 51-year-old man shot and killed King, 48, Tuesday afternoon. "This wasn't supposed to happen, not to her," Oliver said.
King was a pharmacy technician at the store, 2727 W. North Ave., her family said. Walgreens employees, friends and family members gathered Wednesday evening in the store parking lot to release balloons and pay their respects.  "We love you Ms. Cathy," read a hand-lettered sign tacked above a small memorial arranged along the store's brick wall. Pasted to the sign was a selfie: King with her fellow pharmacy employees, smiling behind masks.  During a global pandemic, King was an essential worker. She continued to serve the sick in a neighborhood hit hard by the coronavirus, her family said.
"You can see that she touched a lot of hearts," cousin Ragen Stowers said, looking out at the gathered crowd of about 40.  Stowers described King as "free-hearted," and other family members echoed the sentiment. She gave her love to everyone and helped anyone who needed it, Oliver said.
"It don't get no better than her as an aunt, as a mom, as a grandma, as a sister," Oliver said. "Whatever it was, she was the best at it."  A day after King's death, it's hard for her sister Sylvia Washington to talk about the woman she's known for 48 years.
"Cathy was a very good, sweet lady," Washington said.  The two sisters enjoyed a calm Tuesday morning together, drinking coffee, watching TV and chatting. Washington saw her off to work in the early afternoon. She had no idea King would never return.  Cathy and the man who shot her had not been in a relationship for months, Washington said.  "He was not understanding that. No means no. Move on means move on," she said.
In the crowd of people who loved King were two women who didn't know her personally: Laverne Badger and Natalie Hayden. They're domestic violence survivors and advocates who work to support women after abuse.   The recent slew of domestic violence cases in Milwaukee is discouraging, Badger said.
"Because it happens so often it almost feels like, are we doing enough? And what we are doing — is it really making an impact?" she said.  A sense of urgency around domestic violence is "long overdue," said Reggie Moore, director of the Office of Violence Prevention. Prompted by recent cases, advocates in Milwaukee are taking new steps toward addressing it, he said.  And in the fight against domestic violence, it's important to remember it's not just a women's issue, Moore said.  "This is a community issue, and the burden of addressing this issue is on men," he said.
"Violence against women and girls is unacceptable. And until more men step up and adhere to that message and share that message and hold each other accountable to that message, this is going to continue," Moore said.  Change didn't come soon enough for King. Among the flower bouquets and candles surrounding a framed photo of King were two "Happy Mother's Day" balloons. King died five days short of the holiday.   For those who knew her, the day holds a more painful meaning this year. They'll be without King, a woman who spread motherly love everywhere she went.
May 6th, 2020:  Man dies from self-inflicted gunshot wound, Brown Deer
A man in his 30s died of a self-inflicted gunshot wound in a parking lot near Green Bay Road and Brown Deer Road in Brown Deer Wednesday morning, May 6 following a police pursuit.
Brown Deer police initiated a "high-risk stop" of a suspect of a domestic violence incident. They say the man drove from the scene at a home in Brown Deer at about 3:30 a.m. Wednesday.
Officials say the man died by his own hand with a gun in parking lot of a shopping center north of Brown Deer Road on N. Green Bay Road, according to Brown Deer Police Community Outreach Officer Fernando Santiago.
"Officers spotted the vehicle driving away from the location of the incident, they initiated a pursuit, very short pursuit, the vehicle ended up stopping near North Deerwood Drive and Green Bay Road," Santiago said.
Dealing with more domestic violence calls than usual…
"We're trying to do our job to make sure people are aware that extended periods at home create, obviously, other challenges between family members — and that there is some things they could do. There's resources out there," Santiago said.
Investigators from several agencies are looking into this incident — including the U.S. Marshals.
May 17th, 2020:  Kozee Decorah, Age 22 – Wittenburg, Ho Chunk Nation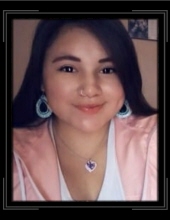 WAUSAU, Wis. (WAOW) — Family and friends of Kozee Decorah gathered in front of the Marathon County Courthouse on Friday calling for justice and bringing attention to Decorah's death.
Decorah, a member of the Ho-Chunk Nation, grew up in Wittenberg. She had been living in Nebraska when her remains were found.
According to the criminal complaint, police found a human skull and rib bones inside a burning outhouse near a Winnebago, Nebraska cabin.
Her boyfriend, Johnathan Rooney, was found sleeping inside the cabin by police. Rooney has now been charged with manslaughter in Indian Country.
But Decorah's family said they think the charge should be upgraded.
"It's like her voice isn't important, like she's not a person. It just makes us feel angry… She's a mother, she's a sister, she's a daughter. She's not just a murdered woman, she's a human being," said Decorah's sister Myah.
Family and friends also hope the rally held on Friday brings more attention to the thousands of murdered and missing Indigenous women across the country.
According to the National Crime Information Center, there were 5,712 reports of missing American Indian and Native Alaska women and girls in 2016.
May 31st, 2020:  Man dies in officer involved shooting, Watertown  
WATERTOWN, Wis. — The Wisconsin Department of Justice's Division of Criminal Investigation has released the names of the victim and police officer involved in a traffic stop shooting.
Police said Watertown Police Officer Pedro Gallegos initiated a traffic stop for a burnt-out taillight the night of May 31. According to a news release, police had been searching for the victim, 32-year-old Thomas Jeffery Sutherlin, in connection to a domestic incident.
During the stop, police said a taser was used, but it wasn't effective. After the taser was used, shots were fired from the vehicle and Gallegos returned fire, according to the DCI's release. Police said they found a gun in Sutherlin's vehicle.
Sutherlin was taken to a local hospital where he later died from his injuries. No law enforcement officers were injured.
June 5th, 2020: Alona Gentry, Age 26 – Milwaukee
A 26-year-old Alona Gentry died from her injuries Friday night after, Milwaukee police say, her partner shot her during an argument.
Milwaukee police responded to the shooting around 7:30 p.m. in the 8500 block of West Appleton Avenue, according to a news release.
Gentry had a relationship with the suspect, police said. During an argument, the suspect "retrieved a firearm and shot (her) once in the stomach," police said. She was taken to a local hospital, where she died of her injuries. Police arrested the suspect. 
June 8th, 2020: Robert and Bonnie Rosolowski – Rusk County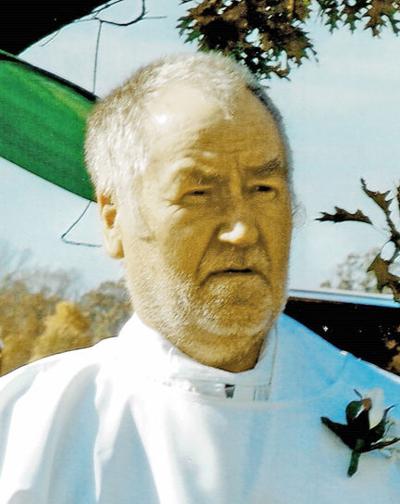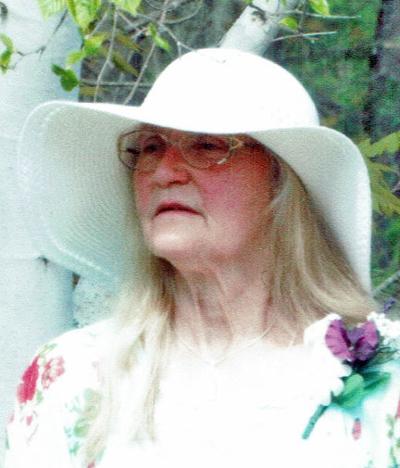 Rusk County (WQOW) – We have learned one of the suspects in a Rusk County double homicide, Adam Rosolowski, is the grandson of the victims Robert and Bonnie Rosolowski.
That information is contained in a criminal complaint News 18 obtained involving a different court case. In 2018, Adam Rosolowski was charged with stealing a handgun and $600 from his grandparents and driving away in their SUV. He was living with them at the time according to court records.
In March of this year he was placed on probation for a year, ordered to repay the stolen money and maintain absolute sobriety. The lawyer told the judge at sentencing that Adam was enrolled in a program to obtain his GED and "has things on track with his life now." Rosolowski, along with Joseph Falk, 17, and a juvenile male were taken into custody as suspects in the murders which were discovered Sunday near Sheldon.
 June 14th, 2020: Unnamed Baby, Age 3 Months Old  – Milwaukee
MILWAUKEE — A 22-year-old Milwaukee man has been charged in connection to the death of his 3-month-old son.
Davionte Allen is charged with one count of first-degree reckless homicide and one count of neglecting a child, consequence is death.
According to a criminal complaint, Allen was left alone with the child for around an hour and a half on Friday, June 12 at a residence near 36th and Sheridan. During that time, the child's mother had gone to run an errand. Upon her return, the child "appeared to be sleeping" inside a pack-and-play. Allen recorded the child making "weird grunting noises" while the mother was away. Not knowing what happened while she was gone, the mother continued to let the child sleep.
Approximately two hours later, the complaint states, the mother went to wake the child, but he was limp and unresponsive. She then rushed him to the hospital.
A CT scan at the hospital showed large bleeding on the brain, consistent with traumatic impact from shaken baby syndrome. The child was intubated and transferred to the Children's Wisconsin intensive care unit.
There, the child was found to have hemorrhages "too numerous to count" extended into all layers of the retina. The child also had brain hemorrhage and herniation and damage to the brainstem. The complaint states that the child also had multiple, healing rib fractures.
A brain death evaluation was made by the hospital's neurology department, revealing a complete loss of brain function. The child was taken off life support and died on June 14.
June 16th, 2020: Nedra and Jim Lemke, Age 57 and 59 – Sumner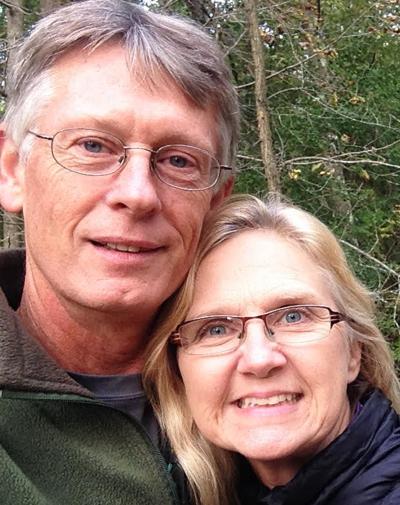 SUMNER, Wis. — The two people who were killed outside of a Jefferson County home have been identified as Nedra Lemke, 57, and Jim Lemke, 59. The Fort Atkinson community and many around the world who have been touched by the couple's kindness are mourning them, as investigators search for the wife's brother.
Law enforcement officials were dispatched to a possible burglary Tuesday night. When they arrived, a deputy found the Lemke's bodies in the driveway.
According to the Wisconsin Department of Justice's Division of Criminal Investigation, the deputy was then shot at from the home. He returned fire before seeing black smoke coming from the house, which later went up in flames.
It has been determined that both Nedra and Jim Lemke died from gunshot wounds in front of Nedra's late father's home. Her father died less than two weeks before this incident.
"Sometimes when you hear stories like this, you hear 'This was the best person ever', and you wonder if that's really true. But in this case, it is," said John Ackatz, the Lemke's pastor at Faith Community Church.
Ackatz said Nedra and Jim worked in the church's youth ministry program for the last 20 years.  Along with teaching Sunday school to middle school students, they also went on multiple mission trips around the world.
The Department of Justice is still searching for 61-year-old Kevin P. Anderson who is believed to be involved with the incident.
June 20th, 2020: Unnamed Baby – Age 6 Months – Plover

PLOVER – Police arrested a 34-year-old man Monday on suspicion of first-degree reckless homicide in the June 20 death of a 6-month-old child. Meyer Willkom of Plover appeared Tuesday in Portage County Circuit Court, where Judge Thomas Flugaur set a $50,000 cash bond and ordered Willkom to have no contact with the child's mother and no unsupervised contact with children.
Police are asking Portage County prosecutors to charge Willkom with first-degree reckless homicide in connection to the death of the child, for whom he was caring. District Attorney Michael Zell said a doctor who examined the baby said the child suffered a subdural hemorrhage, consistent with a head injury and shaken baby syndrome. Willkom was watching his girlfriend's child, of whom he is not the father, when the child died, according to Plover police. A cause of death has not been determined, but police said it was not natural causes.
July, 1st 2020: Unnamed Man, Age 25, Madison
MADISON, Wis. (WMTV) -A 22-year-old Madison woman was arrested after police say she shot her ex-boyfriend Wednesday afternoon. Madison police say while they were investigating the shooting on East Bluff, the woman approached them saying she was responsible for the gunfire. She says she recently broke up with her 25-year-old boyfriend and he followed her car Wednesday.
After she pulled into a parking lot on East Bluff, she says he got out of the car and they got into an argument. She said he was trying to get into her car when she shot him.
Police said she drove away and the victim ended up back in the car he followed her in. They said there was at least one other person in the car with him. They said the driver stopped on the 400 block of North Sherman Avenue and tried to find medical help. The woman was arrested for first-degree reckless homicide.
July, 5th 2020: Unnamed Man, Age 45, Waukesha
WAUKESHA, Wis. — An investigation is underway after a standoff and shootout in Waukesha ended with a suspect dead and an officer injured.
Waukesha police responded to a domestic abuse situation near Grayfox Court and Pebble Valley Road around 8:20 p.m. Sunday. Police said the 45-year-old suspect had a handgun and threatened to shoot family members and police.
The victim was able to get away, along with three children staying at the residence.
Police said the suspect opened fire on officers from an upstairs window as they were attempting to de-escalate the situation. Suspect's rounds hit an armored vehicle with officers inside and one of the officers was injured by shrapnel. The officer was treated at the hospital and released.
A short time later, officers were able to enter the home and the suspect was found dead from an apparent self-inflicted gunshot wound. Two firearms were recovered from the scene, police said.
The involved officers have been placed on administrative leave based on departmental policy.
Investigators have not released the names of the suspect or officers. It's not clear how many shots were fired. The Milwaukee Area Investigative Team, with the Greenfield Police Department as the lead agency, is conducting the investigation. No other details have been immediately released.
July, 12th 2020: Marina Martinez, Age 48, Milwaukee
Early Sunday morning, 48-year-old Marina Martinez was found at an apartment building near 29th and Highland "covered in blood." Police said Smith, who has been charged with First Degree Reckless Homicide, lived in the apartment where Martinez was found.
"We really want answers as to what made him act that way," said Zuleyka Montanez, a friend of the victim. Court documents state Smith and Marina Martinez were "dating for about two months," and that on the morning of her death — "[Smith] was contemplating suicide."
Smith "was drinking and heard voices," according to documents, and "tried to stab himself." He told police, who recovered a bloody knife from the scene, that Marina Martinez got in the way and "he stabbed her."
"She was like a mom to me, and for my girls, she was grandma," Montanez said. "It's hard." Described as loving, strong, and funny — Marina Martinez was a support system for many, including Zuleyka Montanez. "Nobody has a right to take anybody's life, no matter how bad the situation is," Montanez said. A painful loss that leaves questions — and heartache for those who knew her.
According to court records — a competency exam has been ordered for Smith. That report is expected to be returned at Smith's next court date — on July 31, 2020.
July, 12th 2020: Matthew J. Ness, Age 46, Milwaukee
MILWAUKEE (CBS 58) — A 24-year-old man from Greenfield has been charged with felony murder in connection to a beating death that happened at Milwaukee's Bradford Beach on Sunday, July 12.  Joseph Sharp has been charged with one count of felony murder, battery.
According to a criminal complaint, just before 9:30 p.m. on July 12, deputies were called to Bradford Beach for a reported battery. They located a male in the parking lot with visible trauma to his head and face. Deputies determined the man was not breathing and pulseless. Members of the Milwaukee Fire Department attempted lifesaving measures but the victim was pronounced dead at the scene.
A woman who was helping the victim after he was hurt, told investigators the victim is a new friend of hers and the person who beat him up was her ex-boyfriend, Joseph Sharp.
The woman told investigators Sharp approached the two, who were sitting at Bradford Beach listening to music, and within a few seconds Sharp was "on top of [the victim] wailing on him, he was wailing on his face."  Investigators say the woman reported Sharp punched the victim more than seven times while he was on top of him. When he finally stopped, the woman told officials she heard the victim gasping for air.
Sharp reportedly then stated to the woman, "I should have done this a long time ago to you."
Authorities ruled the victim's cause of death to be blunt force trauma to the head and ruled a homicide.
July, 18th 2020: Unnamed Woman, Age 68, Cudahy
Prosecutors say a Cudahy man, "fed up" with his sister's nagging, admitted to fatally shooting her in a home on Underwood Avenue on July 18.
According to a criminal complaint, police were called by the girlfriend of the brother of Michael Wasielewski, 64, facing a charge of first-degree intentional homicide, use of a dangerous weapon. Wasielewski was found in a rocking chair on the back porch of a home in the area, and police heard his brother telling him to "just stay calm." The girlfriend advised the "body is inside."
Investigators found Wasielewski's sister dead in the home — a scene described in the criminal complaint by officers as "horrific." The shotgun was found on a couch.
As Wasielewski was being escorted to a squad, prosecutors say he told his brother, "Thanks, I'm going to prison now. I could have handled it," adding that he "couldn't take it anymore," telling officers, "She drove me crazy." 
An autopsy revealed the defendant's sister suffered multiple gunshot wounds. Wasielewski's brother said he received a phone call from him and he indicated that he had "snapped and shot the victim." He said Wasielewski said he "couldn't go to prison" so he was planning to shoot himself — so the brother went over to the home, and his girlfriend called 911. 
July, 21st 2020: Zymeiia Stevens, Age 2, Milwaukee
MILWAUKEE — Cash bond was set at $100,000 Sunday, July 26 for a Milwaukee mother facing a charge of first-degree reckless homicide for the shooting death of her 2-year-old daughter, Zymeiia Stevens, Tuesday, July 21 near 105th Street and Daphne Street. Prosecutors said she admitted to "accidentally" shooting her daughter after initially offering multiple accounts of what happened, changing her story at least five times — even blaming her own son.
According to a criminal complaint, witnesses heard a gunshot around 7:30 p.m. and watched Jasmine Daniels, 22, run outside with her child who had been shot. First responders were called, and witnesses helped perform CPR on Stevens before paramedics arrived. Paramedics performed life-saving measures, but the 2-year-old girl was pronounced dead en route to Children's Wisconsin.
Another witness said they saw a black male exit the residence after the shooting with a gun in his waistband, entering a silver, four-door car.
At the hospital, Daniels was interviewed by police. That's where prosecutors said she began to offer multiple story lines about what happened leading up to the shooting.
She reportedly told police her two children — a 3-year-old son and 2-year-old daughter — were in her basement apartment when she went outside and heard "three to four gunshots."
After being confronted again, Daniels claimed she was in the basement with the two children and a gun she owned for protection was lying on a table. She said she looked away for two minutes, and heard a gunshot. She then looked and saw the 3-year-old crying, and the 2-year-old bleeding. According to the complaint, she said, "He didn't mean to do it", blaming her 3-year-old son for the shooting. Only the three of them were in the basement at the time of the incident, according to Daniels.
A detective asked for consent to search the residence for the gun. Prosecutors said Daniels refused and said the gun would not be located inside the residence.
July, 30th 2020: Karen Foster, Age 63, Milwaukee
Karen Foster was found to have been fatally shot on July 30, 2020. She was discovered at 7100 block of W. Warbler Court, and the Milwaukee County Medical Examiner ruled her death a homicide.
She was 63 years old when she died.
No charges have been filed in this homicide.
July, 30th 2020: Addrianna Christianson, Age 13, Madison
MADISON, Wis. — The Dane County Medical Examiner has identified the victim in a deadly stabbing Thursday night. 
She's identified as 13-year-old Addrianna Christianson of Madison. Madison police were dispatched to a home along the 3000 block of Dorchester Way around 9 p.m. Thursday.
One victim was pronounced dead at the scene. Another was treated and released at a nearby hospital, police said.
The Madison Police Department said 44-year-old Travis M. Christianson was booked into the Dane County Jail Friday afternoon. Christianson is facing tentative charges of first-degree intentional homicide and attempted first-degree intentional homicide.
July, 30th 2020: Unnamed Woman, Age Unknown, Milwaukee
MILWAUKEE – Prosecutors say a Milwaukee man, 42, admitted to fatally shooting his girlfriend of seven years, upset his phone was missing.
Timothy McBride faces one count of first-degree intentional homicide, and one count of possession of a firearm by a felon. According to a criminal complaint, McBride turned himself in to Brown Deer police on July 30 — walking into the police department and telling police "he just killed his girlfriend." Prosecutors said he turned over a .40 caliber Smith and Wesson semi-automatic handgun.
Police then responded to an address on Warbler Court (near 76th Street and Brown Deer Road), where they found the victim dead from a gunshot wound to the chest, a spent casing near the victim's body.
An investigation revealed the gun had been purchased by the victim from Fleet Farm.
August, 4th 2020: James Gruettner, Age 59, Oshkosh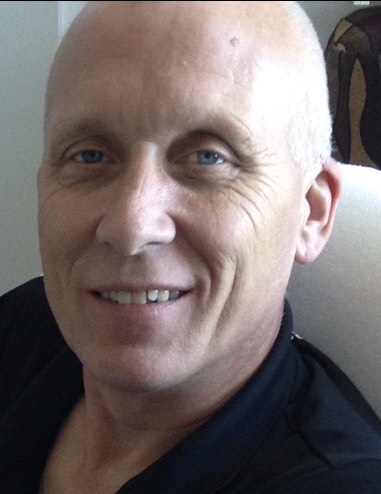 OSHKOSH, Wis. (WBAY) – Charges have been filed against a man accused of shooting his ex-girlfriend and killing her father in Oshkosh.
Joshua W. Aide, 39, is charged with 1st Degree Intentional Homicide and two counts of Attempted 1st Degree Intentional Homicide. On Aug. 4, police were called to a shooting at a home in the 1700 block of Minnesota Street. Investigators located three gunshot victims. A criminal complaint states 59-year-old James Gruettner had been shot in the forehead. He was pronounced dead at the scene.
Officers located survivor 57-year-old John Miller. He had been shot in the side of the face. Officers said he was bleeding and having trouble talking due to his injury.
Gruettner's daughter, Rebecca Borkowski, had been shot in the ear. The bullet traveled into the back of the 33-year-old woman's head. She suffered a fractured skull. The bullet was sitting in "the soft tissue area."
Miller told police he was at the home on Minnesota Street to fix Borkowski's vehicle. As he finished, he saw Joshua Aide and heard"pop" noises.
Miller stated Aide had threatened him earlier in the day by saying "you better not touch the car" and told him not to be at Rebecca's home.
On officer found James Gruettner on the ground. He was dead.
Another officer spoke with the injured Rebecca Borkowski. She said she was in "tremendous amounts of pain." She told officers that her ex-boyfriend, Joshua Aide, had shot her. Rebecca said she had been working on the vehicle with her father and Miller. She co-owns the vehicle with Aide.
She remembered speaking with Aide on the phone earlier in the evening. They talked about their relationship being "done for good." She told him that Miller was doing some mechanical work on their vehicle. "The defendant became upset over the fact that someone was going to be working on his vehicle," reads the complaint. Aide showed up at the home. He walked toward Rebecca with a small black handgun with a red laser at the end of it, according to the complaint. He pointed the gun at Rebecca's head. She said, "Joshua, what the f—?!"
Police found a .380 caliber shell casings at the scene. Aide was known to have a .380 handgun.
Borkowski said she had known Aide for about 14 years. They had been dating for about five years before breaking up in March.
Aide fled the scene after the shooting. He was located about 11:37 p.m. that night in Green County. He was near his home in Monticello. Deputies noticed that he had a firearm in his holster. They found a .380 handgun and .380 ammunition, according to the criminal complaint. Aide told officers he had no idea why he was under arrest. Officers said he had bloodshot eyes and smelled of alcohol. He refused to submit a blood test.
ALL SERVICES ARE FREE AND CONFIDENTIAL  NEW TEXT LINE:  (906) 290-9081

PO Box 1172, Marinette, WI  54143 ~ (800) 956-6656
1530 Main St., Marinette, WI  54143 ~ (715) 735-6656  Fax: (715) 735-7293
1201 Main St., Oconto, WI  54153 ~ (920) 834-5299  Fax: (715) 735-7293