2019 WI Deaths
2019 Domestic Violence-Related Deaths in Wisconsin
As of December 26th,  86 Wisconsin lives have been lost to domestic violence homicide in 2019. That's one person killed every 4.2 days.  16% of victims were age 18 or under.  Our website may define domestic violence homicide somewhat differently than the state coalition, End Abuse, WI.  We consider sibling homicides and parent/child homicides as domestic violence, including family cases where intimate partner violence may not have been a factor.
January 6th, 2019:  Rochelle Scott, Age 58 – Delevan
A man is facing possible homicide charges in the alleged stabbing death of his wife, who was found dead Jan. 6 in the couple's home.
Rochelle R. Scott, 58, was found dead just after 10:30 a.m. with "multiple stab wounds" in her home at 4003 S. Channel Drive, police said.
Walworth County Circuit Court records show that police reported finding a bloody butcher knife in the kitchen sink.
According to the the town's police department, the victim's husband, Robert J. Scott, 56, was taken into custody on suspicion of first-degree intentional homicide.
Robert Scott was being held at the Walworth County Jail on $1 million bond.
A news release issued by the department states that a person had called the police department stating that "he had stabbed his wife." Police reported finding Rochelle Scott dead inside on a bed inside the home, and her husband standing in the driveway outside the home with blood on his clothing.
Police reported that Rochelle Scott had suffered numerous stab wounds in the chest.
According to an affidavit filed in court, Robert Scott directed police inside the home to his wife's body, telling officers, "She's already gone, guys."
The home is located northeast of the corner of County Road O and South Shore Drive, near the southern tip of Delavan Lake.
Walworth County court records show that Rochelle Scott filed for divorce on Dec. 20.
Delavan Town Chairman Ryan Simons said the Walworth County town of about 5,200 people rarely experiences such violent crime as is alleged in Rochelle Scott's death.
"This is something that is quite shocking," he said.
Simons also said he has met both Rochelle Scott and her husband, but he referred questions about the couple to police investigators.
The Walworth County district attorney's office has not issued any charges in the case.
January 10th, 2019:  Timothy Theis, Age 37 – West Allis

West Allis police said Jacob Paradinovich, 30, was charged on Monday, Jan. 14 by the Milwaukee County District Attorney's Office in connection with the stabbing death of Timothy Theis on Jan. 10. Bond was set for Paradinovich at $25,000.
He faces a charge of second degree reckless homicide, use of a dangerous weapon.
According to West Allis police, Paradinovich and Theis were traveling together in a vehicle near 80th and National on Thursday, Jan. 10 when they were involved in an altercation. Officials said Paradinovich pulled the vehicle over — and both men stepped out of the vehicle. During that physical altercation, officials said Paradinovich "armed himself with a knife and stabbed (Theis) in the head."
According to a criminal complaint, Paradinovich gave Theis a ride home and became involved in an argument while inside the car. When the men arrived at Theis' apartment, Paradinovich says Theis began to kick his car door. Paradinovich then got out of the car and began arguing with Theis. Paradinovich said that during the argument, Theis punched him, which led Paradinovich to pull out his knife. Paradinovich said that he was aiming for the tendons of the shoulder in order to disable Theis' arm, but he had missed his target and accidentally struck Theis in the head.
Paradinovich called 911 and attempted to help Theis prior to first responders arriving on the scene, officials said. Theis later died from his injuries.
In a statement, Paradinovich acknowledged that Theis was unarmed throughout the entire incident. He also said he knew Theis was drunk. The criminal complaint says Paradinovich and Theis had been in a relationship in the past, but Paradinovich ended the relationship after he moved out of state. Paradinovich saw Theis multiple times after moving back to Milwaukee.
Paradinovich made his initial appearance in court on Tuesday, Jan. 15. Probable cause was found for further proceedings, and cash bond was set at $25,000. A preliminary hearing was scheduled for Jan. 24.
January 13th, 2019: Shelley M. Erickson, Age 63 – Pembine
Shelley's life on earth was taken from all of us too soon as a result of Domestic Violence. We were not able to help her but wish to prevent other families from this. Wisconsin Coalition Against Domestic Violence Office: (608) 255-0539; Website: endabusewi.org; National Domestic Violence: 1-800-799-7233
The Marinette County Sheriff's Office has identified a woman found shot to death in her Town of Pembine home as Shelley M. Erickson-Rogge.
The 63-year-old woman was found dead Sunday evening after authorities were called to a home on Petite Lane.
Erickson-Rogge's husband, Gary R. Rogge, is in custody and awaiting charges, according to the Sheriff's Office.
Gary Rogge, 55, called dispatchers at approximately 11 p.m. Sunday. He told them he had shot his wife earlier in the evening and that she was dead, according to the Sheriff's Office.
The Marinette County District Attorney is reviewing investigative reports and working on filing charges in the case.
"This is an isolated incident inside a residence involving only the husband and wife," reads a statement from the Sheriff's Office. "The public is not in any danger."
Shelley Erickson-Rogge's family has started a GoFundMe to raise money for memorial services.
January 23rd, 2019: Clifford Grice, Age 41 – Janesville
The man arrested in a Janesville homicide Wednesday has been identified as Lucas Stuhr, Janesville Police Chief David Moore said in a Thursday afternoon news conference.
Police say Stuhr's relationship was coming to an end with a Browntown woman and Stuhr shot and killed the woman's new boyfriend at his Janesville home in the 2600-block of Kellogg Avenue.
The Rock County Medical Examiner's Department has identified the homicide victim as 41-year-old Clifford Grice of Janesville.
Lieutenant Charles Aagaard says the woman was at the shooting scene but was unhurt.
Aaagard says there have been domestic violence-related incidents involving the woman and Stuhr in the past, but says investigators are still seeking more information.  Court records show Stuhr was convicted of a misdemeanor domestic abuse offense in 2012 involving a separate woman.
Aagaard says it's unknown yet whether Stuhr followed the woman to the victim's Janesville home.
Green County Sheriff Jeff Skatrud says deputies responded to Stuhr's Green County home after the killing, but Stuhr drove his car between buildings and a snowy farm field.  Skatrud says a nearly twenty mile pursuit ensued, with Stuhr avoiding the deployment of stop sticks on Highway 11.  Skatrud says Stuhr turned into a dead end road at a Brodhead campground, and ultimately surrendered, also throwing hand gun out of his car.
February 5th, 2019: Jamie A. Wilson, Age 36 – Milwaukee
The family of a woman fatally stabbed near 70th and Fiebrantz on Feb. 5 said the 36-year-old called police multiple times in the days leading up to her death. They believe Jamie Wilson's death could have been prevented.
According to court records, a week before Wilson's murder, her boyfriend was arrested, accused of shooting at her and threatening to kill her. Wilson's family said the suspect was released a few days later after posting bail. As of Tuesday, Feb. 19, Ramone Jones, 42, was wanted for questioning in connection with the homicide.
"This was the last photo she posted on Facebook," said James Wilson, as he shared pictures and memories of his daughter. "She just loved doing her makeup. Just loved trying to look pretty, and my daughter was beautiful. She looked just like her mom."
Jamie Wilson was killed at her home.
"I don't sleep at night. I get up — I walk around at night. I think about my daughter all day," said James Wilson.
He said Jamie, a mother of two, was in the process of breaking free from an abusive relationship that was escalating quickly.
"My daughter had actually told him she didn't want to see him anymore," said James Wilson.
On Jan. 30, according to a criminal complaint, Jamie Wilson called 911 on Jones. According to the court documents, he "kicked in the door" of her house, "fired a gun" at the floor and threatened "he would kill her, Jamie, and Jamie's daughter if they let police know he had a gun." Jones was arrested, but released on Feb. 3, as prosecutors continued to build their case against him.
"Three days later, my daughter's dead," said James Wilson.
Fearing for her life, he said Jamie Wilson and her children moved into a hotel so Jones couldn't find them. On Feb. 5, she and her 11-year-old daughter stopped at the house to grab some clothes. Jamie Wilson didn't make it out alive.
Authorities said Jones is considered a suspect in the murder of Jamie Wilson — a murder her father said he believes could have been prevented, had Jones remained in custody.
"If he would have went to jail and Milwaukee County would have done their job, my daughter would be alive today and he would have been locked up in Milwaukee County where he should have been," said James Wilson.
An arrest warrant was issued for Jones in connection with the Jan. 30 incident. Charges were filed against him for possession of a firearm by a convicted felon and endangering safety by use of a dangerous weapon.
Meanwhile, Jamie Wilson's family set up a GoFundMe.com account to raise money for her children.
February 14th, 2019: Barbara Renken, Age 77- Pine River

The Lincoln County Sheriff's Office identified the woman Monday they say was shot to death last week in a Pine River home as 77-year-old Barbara Renken.
Authorities found Renken dead Thursday morning in a home on Range Line Road, according to the Sheriff's Office. John Renken, 78, whom they found with critical gunshot injuries, remained in the hospital as of Monday afternoon.
Officers found the Renkens around 8:30 a.m. Thursday when they responded to the home for a welfare check. Shortly after that, the Sheriff's Office reported it was responding to a "critical incident" in the town of Pine River but the public was not in any danger.
No charges have been filed with the Lincoln County District Attorney's Office in connection with this case.
February 15th, 2019: Montrell T. Marks, Age 22 – Milwaukee
A Milwaukee family is outraged after a woman charged with killing their son was set free for only $1,000.  The family of Montrell Marks gathered to release balloons for what should have been his 23rd birthday.  "I never missed a birthday until today," said Marks; mother Sabrina Davis. "It's because somebody took that choice out of our hands."  On February 15, the day after Valentine's Day, Marks' mom says she drove him to pick up his baby from its mother, Shasta Flowers.  "I hear a pop go off," she said. So I start running towards the house. I hear, 'She shot him,' I see him laying on the floor, blood everywhere."  Court records say Flowers told police she shot Marks after they got into an argument. She said they were fighting and it became physical.
"She left the room and got a gun from her purse," and when Marks moved back towards her, "she raised the gun, pointing it at him, and the gun went off by accident."  "She said, 'I shot him, I shot him. I'm sorry, I shot him,'" said Davis.
Davis said she watched Flowers get arrested, then charged with second degree reckless homicide. But the next shock for Marks' family came when they heard the judge grant Flowers a $1,000 cash bond.  "It hurts," said Marks' father Howard Campbell. "The sad part is she came into court smiling as if this is not real, as if she did not just commit the murder. So one of the things that upset us is she is out. My son is passed away and she is out free."  The Milwaukee County District Attorney's Office did not comment specifically about Flowers' case but they say many factors are taken into consideration when bond is set including lack of a criminal records and whether someone is a flight risk. Flowers was eight months pregnant at the time of the murder.
February 18th, 2019: Brooke Fontaine, Age 34 – Suamico
A man opened fire on his child's mother in Suamico Monday morning before turning the gun on himself, the Brown County Sheriff's Office says.
The suspect, 28-year-old Sebastian Royal, made an apparent confession in a Facebook Live video he recorded prior to the shooting.
Deputies were called to a home on Mystic Hills Terrace, just north of Lineville Road, at about 2:25 a.m. The victim's mother had called 911 to report her daughter, Brooke Fontaine, had been shot in the head.
Brown County Sheriff's Office Capt. Dave Poteat says Sebastian Royal had approached the home and fired multiple rounds into the bedroom of Brooke Fontaine's 4-year-old daughter from a previous relationship.
Brooke Fontaine's mother had been staying in the same room as the child. She shielded her grandchild. That's when Brooke Fontaine entered the room.
"Came up to the window, saw Mr. Royal, again yelling at him to stop, and she was shot in the head," Poteat says.
Fontaine, 34, was taken to a hospital where she died Monday morning. Royal was dead at the scene of an apparent self-inflicted gunshot wound.
The Sheriff's Office says Royal and Fontaine had been involved in a custody dispute in Outagamie County involving their 14-month-old child.
"Immediately prior to the shooting, Mr. Royal recorded an apology, an explanation for his son via Facebook Live," Poteat says. "Mr. Royal said he was going to 'Do what was fair.'"
Online court records show Royal failed to appear for a court hearing in the custody case and a bench warrant was issued on Jan. 16.
Royal was previously known as Demitrius D. Moore. The Milwaukee resident changed his name to Sebastian Royal last year.
February 19th, 2019: Dona Mae Bayerl, Age 38 – Muskego (missing since 5/6/1979)

On Tuesday, February 19 detectives from Muskego Police partnered with the Lee County Sheriff's Office in Florida to arrest 78-year-old John Bayerl at his home in Fort Myers.
Bayerl is facing a charge of first-degree murder in the May 6, 1979 disappearance of his wife, Dona Mae Bayerl, who was 38-years-old at the time she disappeared. At the time, John Bayerl stated that Dona Mae stormed out of their home after an argument, and had not been seen since. Dona Mae never returned home. Family and friends of Dona Mae Bayerl were adamant that she would never leave her daughters, and they feared something happened to her. John Bayerl waited three days to report the disappearance to police.
Dona Mae's sister told police the marriage had been deteriorating for quite some time. The sister was helping with the kids and John Bayerl indicated she could be there for quite some time. Bayerl confirmed to police that communication and their marriage had been failing.
According to the criminal complaint, during a visit of the Bayerl home detectives found what looked like splattered blood on the back door to the garage and on a child's seat mounted on the back of a bike. The sister told police it was strange that Bayerl did all the laundry the day after she went missing including rugs and a quilt.
While interviewing with police, Bayerl said that he fought with Dona Mae often and punched or pinched his wife at least six times. He also confessed to having a girlfriend.
Police interviewed Bayerl's first wife before Dona Mae who said that he abused her. Bayerl's third wife who he married a year after Dona Mae disappeared also said she was abused.
John Bayerl remained a person of interest in his wife's disappearance. On May 20, 1980, John Bayerl was granted a divorce from Dona Mae Bayerl and on August 5, 1986, Dona Mae was legally declared dead.
In 2009, Bayerl's daughter Jackie recorded a conversation she had with her daughter when he said that Dona Mae was a loving mother and he didn't think she was still alive.
In 2018, Detectives updated Bayerl on the missing persons case when he admitted to being a bad father and husband and said he would sometimes abuse his wives. He told police he, "knows in his mind he is not guilty of anything other than being a bad husband."
Muskego Police have had recent contact with Dona Mae's family and friends and no one has ever had contact with her since 1979. No body has ever been found, but there is no proof of life.
Bayerl was arrested without incident in Florida. He made a court appearance Wednesday in Florida and is being held without bond. He waived extradition and is returning to Wisconsin.
In October 2017, Muskego Police released new age progression photos of Dona Bayerl asking the public to help them find her. Police and family working with FBI forensic artists came up with a photo of what Dona Bayerl might look like.
February 21st, 2019:  Lee Ann Dorn, Age 60 – Appleton, WI
APPLETON, Wis. (WBAY) – UPDATE 10/1
An Appleton man charged in the murder of his mother beat her and fractured her skull before going on the run, according criminal complaint obtained by Action 2 News states
Bradley Boettcher, 36, is charged with 1st Degree Intentional Homicide in the February killing on his mother, Lee Ann Dorn, 60.
Dorn was found dead Feb. 21 at the Appleton apartment she shared with Boettcher. Boettcher stole a vehicle belonging to Dorn's boyfriend and drove down to Kentucky before his arrest.
Boettcher has been held in a Kentucky jail since his arrest. Winnebago County prosecutors filed the complaint Monday.
February 22nd, 2019:  Arkaydin Marquez, Age 3 months – Racine WI

On Friday, February 22 Racine Police were called to Summit Avenue for a baby that wasn't breathing.
The 3-month-old boy was taken to Children's Hospital where it was discovered that the child had injuries that may have caused the baby to stop breathing. The child died.
"He was such a happy baby. Every time he would smile he would have the biggest dimples and he would always try to use so much strength and just hold himself up," Brittney, the Arkaydin's mother said.
Investigators have determined the death of the baby was a homicide and the child's father has been arrested for the death of the child.
"This is literally unbearable. I was just with my baby every day for three months and then he's gone. Just never going to see him again," Brittney said.
Brittney keeps a bear close by, dressed in what Arkaydin was wearing when he was taken to the hospital last week. He wasn't breathing and police said he had injuries on his body.
Police have not said what injuries the boy endured and the investigation is ongoing.
February 23rd, 2019:  Mark Phillips, Age 48 – Holmen, WI
A 50-year-old Holmen woman is being charged in the 2019 hit-and-run death of her husband outside their home.
Lori Ann Phillips, W5414 County Road W, will make an initial court appearance June 16 in La Crosse County Circuit Court.
She is charged with a Class D felony — hit-and-run resulting in death — after her spouse, Mark Phillips, 48, was found frozen to the ground and covered in snow in a snowbank alongside the couple's driveway after she drove away in a truck.
March 2nd, 2019:  Brooke Harris, Age 26 – OshKosh, WI
Police say an Oshkosh woman was fatally shot by the father of her child, who then took his own life.
Authorities say 26-year-old Clint Jorgensen called 911 about 4 p.m. Saturday. Police Chief Dean Smith says when officers arrived they heard a baby crying inside the residence.
Police found 26-year-old Brooke Harris with multiple gunshot wounds at the top of the stairs. She died at the hospital. Smith says they found Jorgensen dead from a self-inflicted gunshot wound and a gun next to him.
Authorities say the couple had been having relationship problems and Harris had been staying with family members. Smith says Harris had gone to the residence to drop off their 9-month-old child, who was not injured.
| | |
| --- | --- |
| UPDATE: Pine River man dies after Feb. 14 shooting that killed wife | Submitted: 03/11/2019 |
TOWN OF PINE RIVER – The second of two people shot in a home in Lincoln County last month died.
According to a release from the Lincoln County Sheriff's Office, John Renken passed away.  The release did not say when Renken died, but according to his online obituary he died Thursday, March 7.
Renken, 78, and his wife, Barbara, were found shot in their Pine River home on Feb. 14.  Barbara Renken died at the scene while John Renken was taken to the hospital with critical injuries.
The sheriff's office has said all along the public was not in any danger and there were no suspects in the case, but to this point has not said how the Renkens were shot.
"This continues to be an isolated incident," Monday's media release said.
Renken's obituary notes he and Barbara, 77, ran a dairy farm in Pine River. Renken also worked at Weinbrenner Shoe Company in Merrill and Iattoni & Sons Masonry.
A funeral for Renken is set for Tuesday, March 12 at Calvary Lutheran Church in Pine River.
March 11th, 2019:  Sierra and Noelani Robinson, Ages 24 & 2 – Milwaukee, WI
The man accused of abducting 2-year-old Noelani Robinson and fatally shooting Sierra Robinson, 24, made his initial court appearance Sunday, March 17. Cash bond was set at $1 million.
Higgins faces one count of first degree intentional homicide, use of a dangerous weapon in connection with the fatal shooting of Sierra Robinson that happened March 11 near 91st and Mill. He faces one count of first degree recklessly endangering safety, use of a dangerous weapon in connection with the abduction of Noelani Robinson.
A preliminary hearing was scheduled for March 25.  Higgins was arrested March 13 near 103rd and Caldwell. Police said a second person was arrested for harboring/aiding a fugitive.
An Amber Alert was issued for Noelani Robinson on March 11 after her mother was murdered. Officials with the Minnesota Department of Safety said on Friday evening, March 15, a passerby reported seeing a blanket and possible remains in a ditch along Highway 218, about a mile north of Blooming Prairie, Minnesota — in Steele County. A child's body was found wrapped in a blanket. The Southern Minnesota Regional Medical Examiner's Officials preliminarily identified the child as Noelani Robinson. The medical examiner determined the preliminary cause and manner of death to be homicide due to blunt force trauma to the head.
Minnesota Department of Safety officials said a search warrant was executed at a hotel in Austin, Minnesota, where it was believed Higgins stayed at one point during the search for Noelani Robinson. Officials noted "where, when and who killed Noelani Robinson will be determined during the course of the investigation."
Charges against Higgins were filed out of Milwaukee County on March 12 — while he was still on the run.  According to the criminal complaint, police were called to 91st and Mill just after 1 p.m. on March 11. They located Sierra Robinson — who was fatally shot. Another woman, 28, was lying on the ground. She was taken to Froedtert Hospital for treatment of her injuries.
"I just never would have imagined that someone would be capable of committing a crime such as this," said Charity Brooks, Sierra Robinson's stepmother. "We're aware of the things that are happening, but we're trying not to, at this particular point, focus as much on it. Right now, we just want to make sure we're prepared to lay Sierra and Noelani to rest in the most dignified way possible. It's a step for us to move towards closure and heal as a family and heal as a nation."
The woman who was wounded spoke to police after getting treatment. The criminal complaint indicated she said she knew Higgins as "DL" — and had known him for seven years. She indicated Sierra Robinson had been "messing around" and Robinson became pregnant — and that "DL and Sierra stayed together with their child, Noelani."
The complaint indicated in February, "Sierra no longer wanted to be with DL and she moved to Las Vegas, leaving the child with DL." But once in Las Vegas, Robinson tried to get Noelani back from Higgins. Eventually he agreed to give Noelani back to Robinson — and on Saturday, March 9, "Sierra flew back to Milwaukee."
According to the criminal complaint, Higgins agreed to let Robinson have Noelani on Monday. They were set to meet near 22nd and Fond du Lac. The woman who was wounded in the shooting told police she went with Robinson for this meeting — but the child was not with Higgins. Instead, the complaint said the "three of them drove around, smoking weed, drinking and talking about old times." The woman told police she noticed Higgins had "a small, mini Draco AK style rifle in the driver's map pocket."
The complaint indicated Higgins finally drove to an apartment building near 91st and Mill Road and "he told them that was where Noelani was." The woman and Robinson were walking ahead of Higgins to the apartment when the woman said she heard gunshots. The woman said she "immediately felt pain to her stomach and she looked back and saw DL holding the Draco with two hands shooting at her and Sierra." After the shooting, Higgins got back into the SUV and drove away.
March 18th, 2019: Neyaka Oliver, Age 27 – Milwaukee, WI
Disturbing details have been released about a murder-suicide investigation near 58th and Keefe Monday, March 18. Family and friends of the victim said she had been trying to get out of an abusive relationship with the suspect.
Police identified the victim as Neyaka Oliver. Loved ones said the 27-year-old did everything she was supposed to do to break free from an abusive relationship, but it wasn't enough.
On Monday, Oliver was found dead near 58th and Keefe. Investigators said she had been shot and killed by a 26-year-old man, who then turned the gun on himself.
While the suspect's name was not released, Oliver's family said he was her boyfriend.
According to court documents, an arrest warrant was issued for the suspect on March 16 in connection to several domestic abuse offenses — including strangulation, battery and criminal damage to property.
A criminal complaint said Oliver went to police on March 13, telling officers that the previous evening, her live-in boyfriend choked her three to four times, to the point where she "felt herself fading." She said he also slapped and punched her 10 times and "threatened to stab her."
Oliver said the next day, the suspect showed up at her workplace, telling her to come outside. At that point, Oliver said she "feared for her safety."
While she was gone from her home, Oliver said that the suspect caused $3,000 worth of damage to her belongings, including cutting up and bleaching piles of clothes.
Oliver taught preschool at Next Door Foundation Milwaukee for three years. The parents of her students described Oliver as a bright, intelligent woman whose voice and smile would light up the room.
"What was the sense in doing all that? I mean, these kids out here, they need her. They looked up to her," said Michael Calhoun Sr., Next Door grandparent.
"It feel unreal to us. It's like, we just seen her," said Maryann Carter, Next Door parent.
Known as Ms. Neyaka, mother Maryan Carter says Oliver had a profound impact on her son.
"We went into her classroom and he was looking for her. He kept asking where's Ms. Neyaka, where's she at? I said baby she's not here. She's gone," said Carter.
An online database shows the incident is the fourth domestic violence related homicide in Milwaukee so far this year.
Meantime, a GoFundMe account has been set up for Neyaka.
March 23rd, 2019: Stacia Hollinshead, Age 30 – Beaver Dam

An Illinois prosecutor was shot and killed and her ex-husband arrested in Beaver Dam on Saturday, authorities say.
Stacia F. Hollinshead, 30, of Sycamore, Illinois, was slain in a home in Beaver Dam around 2:40 p.m. Saturday, and her ex-husband was arrested right after the shooting, Beaver Dam police said.
Ulisses W. Medina Espinosa, Hollinshead's ex-husband, was being held in the Dodge County jail pending charges.
Hollinshead was a prosecutor in the DeKalb County State's Attorney's office in Illinois. She and Espinosa were divorced in DeKalb County last year. Online court records show that Hollinshead was granted an emergency order of protection against Espinosa in 2016.
In a written statement to the DeKalb Daily Chronicle, Illinois State Attorney Rick Amato said he and the 11 other prosecutors in his office were shocked by Hollinshead's death. Amato noted that no part of society is immune to domestic violence, not even those who work to stop it like Hollinshead.
"As prosecutors, we intervene in domestic violence cases in court to prevent the nightmare outcome that we're all now living through," Amato said in the statement.
"Stacia's tragic death drives home many points that we make constantly: Domestic violence is about power and control, it is learned behavior, it is present in all communities, it crosses all social and economic barriers, and it is preventable."
Hollinshead was a mother and a graduate of Northern Illinois University Law School. She often brought her daughter to the office while she finished her work for the day, and her daughter quickly became a favorite of staff members.
Hollinshead served 11 years as a U.S. Army intelligence analyst.
April 4th, 2019: Tetiana Huzhva, Age 23- Wisconsin Dells

WISCONSIN DELLS, Wis. – The man accused of killing his wife in Wisconsin Dells is currently facing 11 domestic abuse charges from January, according to court records.
The Wisconsin Dells Police Department said 23-year-old Tetiana Huzhva was found dead in a home on Washington Avenue during a check welfare call Thursday night. Police arrested her husband, 31-year-old Fuad Pashayev, as a suspect in the case.
According to court records, Pashayev is already facing 11 charges on suspicion domestic abuse toward Huzhva in Columbia County Court. The charges include strangulation, false imprisonment, criminal damage to property, three counts of battery and five counts of disorderly conduct.
Huzhva had gone to police on Jan. 3 because she feared Pashayev was going to kill her, according to the criminal complaint. She said they had lived together for three years and his alcohol consumption had increased and with it came violence.
She told police in August, after he had been drinking, he put his hands around her neck and squeezed. That same month, her Shih Tzu puppy "suddenly disappeared," and she said she believed Pashayev had killed it.
In December, when Pashayev was again drunk, Huzhva said he punched her thre times in the upper back. She said on Jan. 1, he threw a frying pan at her because their baby was making noise. The complaint said on Jan. 2, Pashayev held Huzhva in the bathroom and repeatedly splashed water in her face.
The day Huzhva reported her husband, Jan. 3, he told her, "If you text any more people, I will kill you," the complaint said. He then broke her phone by throwing it on the wood floor. She told police she was worried about her child's and her own safety.
Police said autopsy results identifying Huzhva's cause of death are still pending. Pashayev is currently being held in Columbia County Jail awaiting formal charges in Huzhva's death.
Pashayeve was released on a $10,000 signature bond on Jan. 4. He was ordered not to have contact with Huzhva or their 1-year-old child. He was also ordered to maintain absolute sobriety. He is scheduled to be in court on Wednesday for the charges filed in January.
On Friday, police shared resources for anyone who may be in an abusive relationship. Call the Domestic Violence Hotline at 1-800-799-7233 or Hope House at 1-800-584-6790 if you need help.
April 14th, 2019: Dennis and Letha Kraus, Ages 74 & 73- Grand Chute

Two charges of first-degree intentional homicide have been filed against a Neenah teen accused of killing his grandparents.
A $2 million cash bond was set in Outagamie County court Tuesday for 17-year-old Alexander Kraus.
Each charge carries a life sentence.  Kraus was arrested Sunday after his grandparents Dennis and Letha Kraus were found dead in their Grand Chute home.
According to the criminal complaint, Kraus called police Sunday to tell them he shot his grandparents.
He said he was staying overnight at their house.
"The information that is contained in the criminal complaint outlines his admission that he had shot and killed both of them. It was consistent with evidence that was located within the residence and also confirmed with autopsy findings by Dr. Kelly," said Outagamie County District Attorney Melinda Tempelis.
Inside the home, officers say they found several firearms, ammunition and spent shell casings, including a shotgun with a knife taped to the end of the barrel and a knife sheath on the bed.
They also found a backpack with a folder inside, containing several pages of Kraus' plans to kill his grandparents. A book about an executioner was also inside the backpack, the complaint reads.
When talking with police, Kraus said he was wearing a black leather jacket when he shot both his grandfather and grandmother in the heads with a 20-gauge pump-action shotgun with slugs.
The criminal complaint does not say why Kraus killed them.
Neenah High School has also said Kraus had a "plan to cause harm" at the school, but authorities have not released any details on that plan.
April 19th, 2019: Mattelin "Mattie" Annie Samson, age 4, and Hailey Kaye Poppe, age 3 months – Seymour

Two girls found dead in a Seymour home suffered wounds consistent with a stabbing, according to documents obtained by Action 2 News.
Mattelin "Mattie" Annie Samson, age 4, and Hailey Kaye Poppe, age 3 months, were found dead in a home at 603 N. Main St. April 19.
Thirty-five-year-old Andrew R. Poppe was also found dead in the home.
Police had responded to the home to execute a search warrant based on a domestic violence incident that had taken place on April 18.
The warrant reveals new information about the timeline and cause of death.
On April 19, at 6:59 a.m., Seymour Police attempted to make contact with Andrew Poppe by telephone, but he did not answer.
At 8:06 a.m., SWAT officers forced entry into the home and found three people dead in an upstairs room. An affidavit states that the two girls and Poppe "showed no signs of life and each had wounds consistent with that of a stabbing."
Search warrants revealed that police were called to the home the day before. The victim of the domestic violence incident said Andrew Poppe had threatened to kill her and her children if she called police.
The affidavit states that Poppe had a history of domestic violence. Police records show an arrest in June 2015 for battery/domestic violence.
Police also executed a search warrant after the deaths and seized a cell phone, electronic devices, clothing and documents.
The Wisconsin Department of Justice Division of Criminal Investigation is leading the investigation into the deaths. They've released few details.
Mattie and Hailey were laid to rest on April 25. Donations are being collected through the Muehl-Boettcher Funeral Home website.
April 20th, 2019: Daniel Gilmartin, Ages 43 –  Montello
The suspect in a fire in Montello April 20 that killed a man is expected to appear Monday in Marquette County Circuit Court.
Frances E. Rittman, 42, of Montello, was arrested in the case, according to the Marquette County Sheriff's Office.
Daniel R. Gilmartin, 43, died in the fire, according to the Marquette County Sheriff's Office.
Dispatchers at 911 received a call about 2:15 p.m. Saturday reporting a house fire on Cass Street.
The Montello Fire Department responded and found the home engulfed in flames when they arrived. A body was found inside the house, according to a news release from the Marquette County Sheriff's Office.
The flames were so hot that siding on the surrounding houses started to melt.
"All of the sudden the glass started breaking and we all ran up the hill," said neighbor Mike Vielbaum, who witnessed the fire.
"Then it just blew," said Diane Vielbaum. "It just went up. Big flames. I'm sure the person that's in there — I'm hoping that the smoke got him before the fire did. Because it was a sad time."
Their son, Jeremy Vielbaum, knew both Gilmartin and Rittman, who he says were at one time engaged. Court records show Rittman was evicted, and Jeremy says he helped her move out.
"She asked if I'd help her, and I did," he said. "She was always asking me questions about how he's doing and everything, how she wants to get back together with him and he doesn't want to work it out… I just knew they had a lot of problems and stuff. He was a good guy."
The fire and death are under investigation by the Marquette County Sheriff's Office, Marquette County Coroner, State of Wisconsin Department of Justice Fire Marshalls and Montello Fire Department.
Oxford Fire Department along with the Princeton Fire Department assisted under mutual aid. Marquette County EMS and the sheriff's office also responded.
April 25th, 2019: Ayrius Winzer, Ages 6 months –  Milwaukee
A man with a history of domestic abuse and violence who until Friday was sought for an abuse case from December is charged in the brutal killing of a 6-month-old boy.
Devante Marquise Randall, 26, was arrested Friday after being charged with first-degree reckless homicide in the death of the infant, identified in a criminal complaint by the initials AW.
The boy was pronounced dead Thursday from massive brain injuries at Children's Hospital of Wisconsin, according to a criminal complaint.
Randall is also charged with physical abuse of a child causing bodily harm for multiple injuries to AW's 2-year-old brother, and two counts of child neglect for not seeking medical treatment for the brothers, according to the complaint.
Randall has a history of domestic abuse and domestic violence involving separate victims, and drug offenses, going back to 2012, according to state court records.
According to the criminal complaint in the latest case, AW's mother told police she left the boys with Randall after he dropped her off at work at 11 a.m. Monday.
About 6 p.m. Randall showed up at her workplace with AW in his car. At that time the infant had no pulse and was not breathing.
While driving them to the hospital, Randall claimed he was holding the boys while running to escape gunfire near North 40th Street and West Hampton Avenue when he fell.
After dropping off the mother and AW at the hospital, Randall drove to their home in Franklin, where he dropped off the 2-year-old with the mother's father.
AW suffered a fractured skull and other injuries from "a massive acceleration/deceleration event with a rotational component, with or without impact," according to the complaint.
"This type of force can be seen when a child is violently shaken, slammed, and/or thrown," the complaint said.
The 2-year-old boy was transported to Children's Hospital from the Franklin apartment with multiple injuries all over his body, according to the complaint.
In the December incident, Randall is charged with physical abuse of a child causing bodily harm and criminal damage to property/domestic abuse, according to a criminal complaint filed in that case.
He is accused of forcing his way into the home of a former girlfriend after she refused to let him stay there. He then struck and bit the woman's 16-year-old son and "threw bricks into the windows," according to the complaint.
In August 2017, Randall was charged with substantial battery/bodily harm and domestic abuse for two incidents, one in which he allegedly beat a woman, the other in which he allegedly beat the woman and burned her face with a cigar, according to a another criminal complaint.
Charges in that case were dismissed when the "state's essential witness failed to appear," according to state court records.
He was arrested Friday after his photo was released and shared on social media, police said.
April 26th, 2019: Gilbert Grant, Age 2 – Two Rivers
A Two Rivers boy who died after months of abuse suffered internal bleeding and injuries to his organs, according to a criminal complaint.  Criminal charges have been filed against the boy's mother and her two roommates in the death and abuse of two-year-old Gilbert Grant.
Rena Santiago, Bianca Bush and David Heiden are facing multiple charges of child abuse, including one charge listed in the criminal complaint as Physical Abuse of a Child, Repeated Acts Causing Death. They're also facing prostitution and drug charges.
According to the criminal complaint, all three adults admitted to investigators that they repeatedly beat the child on different occasions, over a period of several months. The complaint says the three hit the child with a belt, sandal and other objects. The criminal complaint says Heiden admitted to violently shaking the child. The complaint says Heiden thinks his shaking may have killed the child.
At one point, the criminal complaint says Heiden cried during the interview with investigators and said he felt bad and never meant for anything like this to happen. In another part of the criminal complaint, the court document says Heiden admitted the three of them treated the child "poorly". When asked why, the criminal complaint says Heiden responded, "he's not my kid…I didn't care."
The criminal complaint also released the preliminary findings from an autopsy performed on the child on April 29. The findings found multiple bruises on the child's head, back, legs, arms, and chest, as well as indications of an internal bleed. The complaint listed injuries but did not specify the exact cause of death.
The criminal complaint also states the child's mother, Rena Santiago, is nine months pregnant and is due May 13.
In lieu of flowers, the family requests if you suspect child abuse or endangerment, please don't wait or give up when contacting authorities. See something, say something; you may be the only voice a child has.
April 28th, 2019: Linda Farris, New Berlin

James Farris of New Berlin is accused in the death of his wife of 40 years — and is being held on $1 million cash bond.  Farris faces the following criminal charges:
First degree intentional homicide, domestic abuse
Misdemeanor bail jumping, domestic abuse (two counts)
According to the criminal complaint, Farris, 59, called 911 around 9:45 p.m. on Sunday, April 28 to "report that he had an altercation with his wife, Linda Farris, and during the altercation she became non-responsive." Officers were dispatched to the scene.
When officers arrived, James Farris was standing over his wife stating, "You need to help her!" The complaint indicates Farris had "several cuts along the top of both of his forearms which appeared bloody." Despite the efforts of the New Berlin Fire Department, Linda Farris was pronounced deceased about a half-hour later.
Investigators questioned Farris about what happened. He indicated "he and Linda had gotten into an argument about (their daughter's – who has special needs) care. During that argument, the defendant stated that Linda grabbed his arms and gouged him with her fingernails. The defendant stated that he and Linda were pushing or 'wrestling.'" At one point, Farris said "he landed on top of Linda and then she stopped fighting and was unconscious." Farris told the officer he tried to wake Linda. After several unsuccessful attempts, he called 911.
When Farris learned his wife had passed, officials indicated he made suicidal statements saying "he did not want to live anymore and asking officers to shoot him." Officers told Farris they would have to arrest him for bail violations. The complaint indicates Farris asked to see his wife on the way out of the residence. The complaint says Farris "stared at Linda and stated, 'I'm sorry.'"
Records show previous trouble in the Farris home. James Farris was charged with domestic abuse in February. Linda told police James is an alcoholic who was in rehab years ago, but recently struggled with sobriety. She said he grabbed his handgun and told her, "I wish you were dead." In April, police were called multiple times for verbal arguments. It was also in April, James was given his first OWI.
Farris made his initial appearance in Waukesha County court on Friday, May 3. He is due back in court on Monday, May 6.
Wisconsin Dells man accused of killing wife found dead in Columbia County Jail cell
A Wisconsin Dells man's body was found by jailers Sunday after he apparently hanged himself in his cell at the Columbia County Jail, authorities said Monday.
In a press release, Columbia County Sheriff Roger Brandner said the body of Fuad Pashayev, 31, was found shortly after 11 p.m. while jail staff were completing routine checks.
Pashayev was being held in jail on $1 million cash bond on charges he stabbed his wife, Tetiana Huhzov, 23, to death April 4 at their home. The couple had a 2-year-old daughter. Pashayev faced up to life in prison if convicted of the first-degree intentional homicide charge.
"Jail staff were able to cut the inmate down and perform life-saving measures as well as called an ambulance from Divine Savior Hospital; however, those life-saving measures were unsuccessful," Brandner said in the release.
Divine Savior Healthcare Marketing and Community Relations Director Haley Gilman said a medical team was dispatched to the Columbia County Jail at 11:09 p.m. Sunday.
Columbia County authorities asked the Sauk County Sheriff's Office to investigate the incident, which Brandner said took place after "all of the inmates in the cell block were locked down for the night." No one else was housed in the cell with Pashayev.
May 2019: Kyson Rice, Age 3, Sparta WI (Added 3/30/22)

The homicide trial for a Tomah man accused of killing a toddler is underway.  Prosecutors say 37-year-old Marcus Anderson abused 3-year-old Kyson Rice, causing his death.  Rice died in May 2019.  Anderson remained mostly quiet during the opening arguments of his trial Tuesday.
In May of 2019, Tomah police responded to a medical emergency call in Anderson's home.  Body cam video shows officers entered Anderson's home, and worked to save the boy's life.  They were not successful.  An autopsy found that Kyson suffered from multiple blunt-trauma-type injuries.  "Kyson Rice was beaten to death," Assistant District Attorney Sarah Skiles said.  Skiles told jurors Kyson had 200 bruises on his body and nearly 30 hits to his head.  She showed jurors surveillance video of what appears to be Anderson pulling Kyson into his home.  "The next time Kyson was seen was by law enforcement," Skiles said.  Skiles told jurors Anderson changed his story several times, saying "something happened" to Kyson in the bathroom.
"The evidence in this case does not support Mr. Anderson's version of what happened to Kyson Rice," Skiles said.  The defense spoke briefly.  Defense attorney Patrick Flanagan asked jurors to follow the evidence.  "And what's real important in the perspective of a fair trial is to make sure that you're using your common sense, that you're using the rational and logical side of your brain, that you're listening to evidence with that in mind," Flanagan said.  Flanagan says Rice's death is tragic but told the jury that's not what the trial is about.  "It did happen," Flanagan said. "A sad thing happened. What this trial is about is whether has state has met its burden of proof beyond a reasonable doubt."  The prosecutor told the jury that Anderson kicked out two of Kyson's front teeth two months before the boy's death. Anderson also was seen punching Kyson in the chest five days before he died, she said.  Anderson was in a relationship with the child's mother the day Rice died.
May 3rd, 2019: Jose L. Rodriguez-Castro, Age 22- Milwaukee
The father of a woman's child fatally shot the woman's new suitor after pulling up to the two at a traffic light on Milwaukee's south side, according to a criminal complaint.
Police recovered 21 spent 9mm casings from the intersection of South 27th Street and West Forest Home Avenue, where Victor M. Cintron, 23, allegedly shot Jose L. Rodriguez-Castro, 22, shortly before 3 p.m. Friday.
Cintron is charged with first-degree intentional homicide, according to the complaint issued Tuesday.
Rodriguez-Castro was stuck eight times as he attempted to shield the woman from the gunfire, which struck three other occupied vehicles nearby, according to the complaint.
Cintron, a concealed carry permit holder, ignored demands to turn his firearms over to authorities after the woman filed a restraining order against him on April 10, according to state court records.
An arrest warrant was issued for him the next day when he was charged with misdemeanor domestic battery and disorderly conduct on suspicion of beating the woman and threatening to kill her, according to the records and the criminal complaint.
He remained at large Tuesday and anyone who knows of his whereabouts is asked to call Milwaukee police at (414) 935-7360.
May 6th, 2019: Sharon Stoner , Age 70- Oconomowoc
A 70-year-old Oconomowoc woman was found dead May 6 in Winnebago County, Illinois, and her son is charged with the murder.
According to the Winnebago County Sheriff's Department, Kent Stoner was arrested for first-degree murder of his mother Sharon Stoner. The call came in at 9:56 a.m., according to Deputy Chief of Detectives Mike Schultz.
Schultz did not comment on the cause of death since he had not seen the coroner's report as of May 7. According to Schultz, Sharon Stoner lived part-time in Oconomowoc and would travel to Arizona in winter.
"The house in Machesney Park where the incident occurred, she and her husband owned the house, but did not live there," Schultz said.
Schultz said the investigation is ongoing.
May 9th, 2019: Kaylie Juga , Age 16- Kenosha
The teenager sought in the shooting that killed a 16-year-old girl and wounded her mother in Kenosha Thursday was arrested Friday morning in Racine, Kenosha police said.
Police had been searching for Martice L. Fuller, 15, as a "person of interest" in the shooting about 3 p.m. Thursday that killed Kaylie Juga, 16, and injured her mother at a home in the 10900 block of 66th Street.
Juga died at the scene. Her mother, 39, was in serious condition.
Police say Fuller had a relationship with Juga before the shooting.
No one else is being sought in connection with the shooting, police said.
Police, who believed Fuller was armed and dangerous, said he was arrested without further incident.
No additional details were released about his arrest and the shooting. Police said more information might be available later Friday.
Fuller was a student at the Kenosha eSchool, an online charter school, and previously attended Bradford and Indian Trails high schools, police said.
Before Fuller had been arrested, the Kenosha Unified School District notified students and parents that Bradford High School would be closed on Friday. Although Fuller has been arrested, the district said the school would remain closed for the day.
In a statement, the district said, "The Kenosha Unified School District sends our sincere condolences to the Juga family. Our thoughts will be with them as they navigate the difficult days, weeks and months ahead."
It also said counseling services would be available next week for students and staff who need "support following this tragic incident."
May 10th, 2019: Angelica Rios , Age 30- Racine
Dozens gathered in front of Angelica Rios' residence Saturday evening to remember the Racine mother who was found dead on Friday in what police are calling a murder-suicide.
The large group gathered Saturday night as they shed tears and held one another close while remembering Angelica. Many describe the mother of two as a loving woman who cared for the entire Racine community.
"We lost an angel," her best friend Arelys Brillo-Nieves said. "She made a difference in many peoples lives."
Rios, who was 30 years old, was found dead inside her home near 19th and Flett in Racine. Her 34-year-old estranged ex was also found dead inside the residence. The two children inside the home were found safe. Her family is now hoping her tragedy can bring awareness to domestic abuse.
"We are confused and we don't understand why the laws don't better protect our women in these circumstances," Angelica's Uncle, Roberto Rios said.
May 13th, 2019: Jenna Brovold , Age 29- Darien
DELAVAN, Wis. – Officials have identified the man and woman found dead inside a Walworth County home this week.
The Delavan Police Department said 29-year-old Jenna M. Brovold, of Darien, died by homicide.
The 29-year-old man found dead inside the home, Casey J. DePriest, died by suicide, the department said.
Multiple area law enforcement resources including the Milwaukee FBI, Lake Geneva police drone, the state Department of Natural Resources and EMS departments were sent to the residence. Delavan police said that after hours of attempting to negotiate, SWAT team members breached a door and saw the bodies of a man and woman inside.
A 26-year-old man was found injured with a gunshot wound to his shoulder when officers arrived at the home Monday night. Police said Thursday that he is related to Brovold, and is considered a victim of attempted homicide. He's been released from the hospital and is recovering from his injuries.
Police said Brovold and DePriest had lived together at the home in Darien before their relationship recently ended.
"We have determined what has occurred. What will take time is why it took place," the police department wrote in a release Thursday.
Officials said it will be months before the police department will receive official results of the autopsies, forensic examination of electronic devices and investigative reports are finished.
"Our thoughts remain with the affected families," the police department wrote.
Manitowoc man found dead during explosives investigation
MANITOWOC, Wis.

A 49-year-old Manitowoc man was found dead in a home following a standoff and explosives investigation, police say.  The man was identified as Antonio Lujan.  An autopsy was conducted at the Milwaukee County Medical Examiner's Office. The Manitowoc County Coroner's Office says the forensic pathologist did not find any "significant external or internal trauma." Toxicology results are pending.
On May 17, at about 11:39 p.m., police received a report from a woman that her ex-boyfriend was threatening her and violating a restraining order. The woman was at the police department when she received a call that the ex-boyfriend may have thrown an explosive device in front of her home on Raton Court.
Police went to the ex-boyfriend's home in the 1000 block of S. 25th St. They saw him leave a vehicle and run inside the home. He barricaded himself inside.  The vehicle matched the description of the car seen fleeing Raton Court after the explosion.  Police say evidence of an explosion was found in the road in front of the Raton Court home.   A perimeter was set up in the area of 1000 block of S. 25 St. Officers attempted to make contact with the suspect, but a standoff continued for several hours.
The Brown-Outagamie County Bomb Squad was called to the scene.  Officers got a search warrant for the S. 25th St home. They attempted to enter at about 10 a.m. Saturday. They came upon "suspicious wiring" and that delayed entry.  Once investigators could safely get inside, they swept the home and found Antonio Lujan dead in a bedroom.  The Manitowoc County Coroner's Office is assisting with the investigation.  The ATF helped with processing the scene.
May 27th, 2019: Julie A. Wood, 50, Mason Lesczykowski, 10 – Kiel

An investigation into the May deaths of three people in Kiel showed they all died of gunshot wounds, according to a press release from the Manitowoc County Coroner Wednesday morning.  The deaths of Julie A. Wood, 50, and her grandson Mason Lesczykowski, 10, were ruled homicides, the release said.
Jack G. Schigur, 69, was ruled to have died by suicide.  The release identified a .380-caliber semi-automatic handgun registered to Schigur as the weapon used. Schigur and Wood were in a relationship and both living in the same home in the 100 block of Southridge Drive in Kiel.
Caledonia man, 55, shot to death during argument with daughter, her boyfriend
May 28th, 2019  A 55-year-old Caledonia man is dead after an argument with the man's daughter and her boyfriend, police said.
Robert Luckfield Jr. was shot to death about 11:30 a.m. Tuesday on the 4800 block of Tanglewood Avenue in Caledonia after he fired his handgun at the couple, police said.
The boyfriend took Luckfield's daughter into a bedroom and armed himself with a rifle, police said. Then the argument escalated, and the boyfriend told police he shot Luckfield in self-defense.
An autopsy appears to back up the boyfriend's account, police said. Investigators searched the home again Wednesday morning and found more evidence.
The names of the boyfriend and Luckfield's daughter are not being released at this time, Caledonia police said.
The shooting is still under investigation, and police have not arrested anyone.
May 29th, 2019: Gene Smith , Age 35- Racine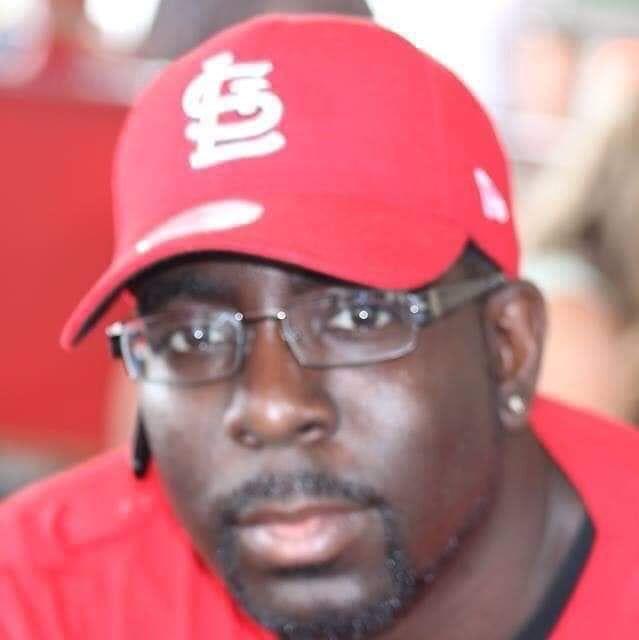 Gene Smith wanted to help people.
In fact, it was why he had become a part of the health care field, said the coordinator of environmental services for Froedtert South, in a Facebook post four years ago when the hospital campus was still known as United Hospital system. As an employee, he considered the hospital like a second family, and he believed in treating everyone as he would his family.
"What inspires me, for one, is my family. But also, the people. I'm inspired by people. I want to be an advocate to people and help them any way I can. I feel that's my purpose to be able to help people, any way I can," said Smith.
His last act was just that.
Smith, 35, died while trying to intervene in a fight when he was stabbed at a duplex in Racine on Thursday, according to a report in the Journal Times. Police arrested Lapiate P. Boone on multiple felony charges, including first-degree intentional homicide, in the killing of Smith. On Friday, Boone was formally charged, his bond set at $1 million.
In the days since his death, people in the community remembered him for his warmth, friendliness and selflessness.
"Absolutely devastating… he was a great person and would do anything for anyone. He will be missed greatly!" said Sara Marie on the Facebook post.
Sharlotte Johnson said she was "speechless" at the loss.
June 2nd, 2019: Rosa Rivera , Age 54- Milwaukee

Near 24th and Becher, Rosa Rivera would die days ahead of her 54th birthday and her wedding, which was supposed to be in July.
Luis Mario Ramirez-Oliva, 28, Rivera's fiance, strangled her, according to prosecutors. He faces one count of first degree reckless homicide.
Prosecutors said Ramirez-Oliva admitted to police he grabbed her "by the neck for five to six minutes," then tried stabbing himself with a kitchen knife to "join her in death." When that didn't work, prosecutors said Ramirez-Oliva called police.
June 2nd, 2019: Cassandra Steward , Age 53- Milwaukee
A homicide happened near 26th and National. Prosecutors said Tawana Eddmonds, 36, stabbed her ex-girlfriend, Cassandra Steward.
A criminal complaint said Eddmonds walked into the police station and admitted to doing it in Steward's apartment building.
Eddmonds told police she woke up, washed her hands, changed clothes, and took two TVs that belonged to Steward and sold them for crack cocaine. She smoked the crack and then walked to the area of Milwaukee Police Department's District 5 station — near Vel R. Phillips and Locust — to turn herself in.
Carmen Pitre, executive director of the Sojourner Family Peace Center, which works with domestic violence victims, said more must be done.
"What I think about is, how we need to continue to be vigilant about what we do and how we're doing what we do, so that this life was not lost in vain?" Pitre said.
June 5th, 2019: Jaquerrion Dancer, Age 2 months- Milwaukee
MILWAUKEE — 21-year-old Kenta Evans of Milwaukee is now charged in connection with the death of 2-month-old Jaquerrion Dancer at a home near 28th and Chambers. Evans faces a single felony charge of first degree reckless homicide.
According to the criminal complaint, the infant was admitted to Children's Hospital of Wisconsin in respiratory failure on Wednesday, June 5. Doctors diagnosed the baby with skull fractures, hemorrhaging and other brain injuries.
When investigators spoke with Jaquerrion's mother, Jessica McNeal, she indicated on that Wednesday morning, Evans came over the see the baby. The complaint indicates once inside McNeal's residence, "the defendant quickly switched from wanting to see (Jaquerrion) to accusing (McNeal) of having other men in the house." Apparently, Evans took McNeal's cell phone "and smashed it against the wall." The complaint says at some point, McNeal picked up Jaquerrion and backed away from Evans. After she sat down on a mattress, the complaint says Evans "started punching (McNeal) repeatedly with closed fists, all while (McNeal) was continuing to hold (Jaquerrion)."
The complaint says McNeal's sister took Jaquerrion from the residence — and drove the infant to the hospital. McNeal mentioned calling police — and that is when Evans apparently fled the residence.
Police later went to the home of Evans' mother — and "located the defendant hiding in a closet." He was arrested.
Once at Children's Hospital, doctors noted the baby had "swelling of the scalp." The child died from his injuries shortly before 9 p.m. later that same day. After an autopsy, the medical examiner indicated the preliminary manner of death was ruled a homicide.
When police interviewed Evans on Thursday, June 6, He "admitted to being involved in an altercation" with Jessica McNeal. The complaint says during the altercation, "the defendant attempted to take (Jaquerrion) away from (McNeal)." He apparently "tried to pulled (McNeal's) arms off of (Jaquerrion), became frustrated, and began punching (McNeal) repeatedly. The defendant believed he struck (Jaquerrion) multiple times with a closed fist." When Evans saw the injuries to Jaquerrion's head, he "admitted he caused the injuries by punching (Jaquerrion)."
Evans was expected to make his initial appearance in Milwaukee County court this week.
FOX6 News has learned the funeral for Jaquerrion will be held on Wednesday, June 12 at 10 a.m. at Serenity Funeral Home (4217 W. Fond du Lac Ave.).  Meanwhile, a GoFundMe account was created to help Jaquerrion's family.
June 18th, 2019: Jermaine Renis, Age 46- Glendale
Police are investigating a homicide in Glendale.  It happened about 1:25 a.m. Tuesday at the Motel 6 in the 5400 block of Port Washington Road.  The medical examiner was called to the scene of a stabbing.Jermaine Renis, 46, of Milwaukee, was pronounced dead.  Police said Shaniqua Alexander, 28, of Milwaukee, was arrested and charged with second-degree reckless homicide.  Officers said the victim and the suspect knew each other.  They have not said what may have led to the stabbing.  According to a criminal complaint, Alexander rushed to the responding officer pleading for help for Renis, saying "he jumped onto my knife."  The officer said he found Renis naked in the shower and bleeding.  He died at the scene.  The coroner determined Renis died from a stab wound to the chest.  Alexander told investigators she allowed Renis to stay with her in the motel room even though the two were ordered not to be in contact, according to court documents.  Police said after Alexander saw Renis with another woman, she told him she didn't want to see him anymore.  When she returned to the motel room, Renis was there and the two argued, detectives said.  Alexander told police she took a shower and when she got out of the bathroom, Renis was still in the room and not wearing any pants.  Police said Alexander and Renis argued and she picked up a knife and told him to get out of her room.  According to court documents, Remis "bumped" into Alexander's knife.  She said when he took his shirt off and got into the shower, she called 911.  Alexander told police she tried to stop the bleeding before first responders got to the scene.  Police said in the 911 call, Alexander can be heard telling Renis "You're not dying, shut up!"   If convicted, Alexander faces up to 25 years in prison.
June 22nd, 2019:  Sir Ameir D. Stackhouse, Age 5 – Milwaukee
A Milwaukee father accused of fatally punching his own 5-year-old son over a piece of cake made his first appearance in court on Thursday, June 27. Travis Stackhouse, 29, is facing one count of first degree reckless homicide.
Investigators say Stackhouse was upset his son had eaten his Father's Day cake and that's why he punched him. Tears ran down his face in court during his initial appearance.
"This baby was little, tiny… and you doing all that? It's ridiculous," said Macshaunya Wright, victim's aunt.
The incident happened near 26th and Ruby on Saturday, June 22. According to a criminal complaint, Stackhouse's 5-year-old boy had bruising to both eyes, a cut on his lip and sternum. An autopsy revealed he suffered blunt force trauma to the abdomen.
"I can't even process a kid going through that," said Wright.
The boy's caretakers reported he fell down the stairs but police didn't believe the injuries were consistent with that. Stackhouse admitted to punching his son in the stomach and hitting him in the face because he ate his Father's Day cake; he only had one piece and was upset others were eating it.
"I can't fathom that," Wright said. "I can't even put that in the same sentence and then over some cake are you serious?"
Stackhouse is the father of four other children. His cash bail was set at $100,000 — and a preliminary hearing was set for July 5.
June 26th, 2019: Sonya Collins, Age 41- Milwaukee
Homicide charges were filed on Tuesday, July 2 in a triple shooting that happened near 85th and Grantosa in Milwaukee last week. But the alleged gunman remains on the run.
Prosecutors say the homicide victim was doing what any mother would do — trying to protect her daughter from her abusive boyfriend. It is a maternal instinct that ultimately cost her her life
Using the hashtag #JusticeforSonya, family and friends of 41-year-old Sonya Collins are turning to Facebook to help police track down the man accused of killing her.
The Milwaukee County District Attorney's Office issued an arrest warrant Tuesday for 21-year-old Oshonti Cannady. Prosecutors say last week Wednesday, Cannady and his girlfriend, Collins' daughter, were arguing on the phone while she was driving to Collins' house near 85th and Grantosa. During the conversation, Cannady allegedly said, "On my kids, I finna shooting that (expletive) up."
Once Collins' daughter got to the house, the criminal complaint states Cannady also showed up with two other men and began acting "as though he would physically assault" his girlfriend and the female friend she was with. That is when Collins came outside and "attempted to prevent the defendant from attacking (her daughter)."
The complaint indicates Cannady went back to his vehicle, "retrieved a firearm" and "shot at" all three women. One bullet struck Collins in the chest, killing her. Collins' daughter and her friend were also hit and wounded.
Court records show just one day prior to the shooting, Cannady had appeared in court for a separate incident — charged back in May with carrying a concealed weapon. As part of the terms of his bond, Cannady was ordered not to be in possession of a gun. Now, he could spend the rest of his life in prison — if convicted.
The two other shooting victims, ages 21 and 23, are expected to be OK.
Anyone with information on Cannady's whereabouts is urged to contact the Milwaukee Police Department.
'Very traumatizing:' Mom emotional after she said her son shot, killed her husband
A south side family is reeling after a domestic violence incident turned deadly. The victims in the case are torn apart for many reasons — and following the incident, their lives have been changed forever.
The woman involved says she's feeling a lot of emotions. She said her husband of 20 years was the man who was shot and killed, battered and bruised. She didn't want to show her face, but she shares an important message.
"Just for anybody out there that is going through this… get help," said the woman. "Just speak up. Don't be afraid."  She wishes she would have heeded to her own advice.  "You feel guilt for a little bit, saying maybe if I stopped this a long time ago, it would have never happened," said the woman.  Chaos erupted in her home near 22nd and Burnham after she says her husband Cesar Torres-Segura came home early Sunday morning.
"He was really drunk, super drunk and he just got home and started beating me up," she said. "[He] grabbed the gun and just started threatening me. 'I'm gonna kill you, I'm gonna kill you,' pointed it to my head."
While she was paralyzed by fear, she says her kids tried to stop him.  "I was on the floor, covering for my life," she explained.  She details what happens next.  "I just heard him say, 'Leave my mom alone! Stop! Leave my mom alone!' I just heard shots, that's it. I didn't see anything. I just heard the gun shots. I don't know if one went loose… I don't know."  Police say it was her young son who intervened.  "He just said, 'We are not going through fights anymore, Mom'," said the woman.
While the 12-year-old was trying to protect his mom, she is worried he is the one who is now going to need some aid.  "I think we all need therapy, we all need help," said the woman. "It was a scary thing. Very traumatizing."  Sadly, this was not the first case of domestic violence the couple experienced. If you or someone you know is dealing with domestic violence, there are resources available.
July 14th, 2019: Gerald Linzmeier, Age 65- De Pere

Police say a woman killed her husband in a murder-suicide at a De Pere home.  Wednesday, police identified the victim as Gerald R. Linzmeier, 65, shot by Sharon A. Linzmeier, 64.  Officers say the Linzmeiers died from gunshot wounds from a small caliber handgun, which was recovered at the home.  There are still a lot of questions about the motive.
"We're going to struggle with that one for quite a while," says De Pere Police Capt. Chad Opicka. "We know what happened. We're able to say what happened, that Sharon was responsible, that Gerald was the victim. We've tried to look into the motive and the why and stuff like that. Some of the indicators are there was probably some problems with the marriage."
Police found the couple dead in a bedroom of their home at 1245 O'Keefe Court shortly after 8 o'clock Sunday night after a relative asked them to check on the couples' welfare.  Opicka says it appears Gerald had been sleeping when he was shot.  Police have some text messages and a phone call to help their search for answers.  Sharon Linzmeier had been texting prior to the shooting. She also had a 20-minute phone conversation with a family member, at the end of which Sharon's tone changed.
"It wasn't all that it was a concern. It was just correspondence with a family member and eventually kind of turned to the point where Sharon had referenced 'call the police,' And she kind of alluded to what was going to happen." says Opicka. "It referenced that there was going to be some harm inside the house to both Gerald and Sharon."  Opicka says the family member immediately called for help, and officers arrived quickly but there was nothing they could do.
Capt. Opicka says police had never been called to the Linzmeier home prior to the shooting. There were no indications of trouble in the past.  "There was no call, no call history. There were no indicators, nothing that would have led us to believe that this was even a possibility at that house," Opicka said. "You talk to some, some people say they didn't see any indicators."
Police will continue to investigate the case. They hope to provide closure to family and friends by helping them understand why this happened.  "At the end of the day, this is their parents, these are their siblings, it's family. It's very tough. It's very emotional," Capt. Opicka said.  The De Pere Police Department said in a statement, "Our thoughts are with the Linzmeier family as they cope with this tragedy. We offer condolences to those affected and encourage anyone who is going through stressful times to seek support."
July 22nd, 2019: Kimberly Y. Criss, Age 49- Milwaukee
A 47-year-old Milwaukee man was charged with first-degree reckless homicide, use of a dangerous weapon and possession of a firearm by a felon after reportedly shooting a 49-year-old woman outside their north side home near Clark.
Vincent Richardson, who was convicted in June 2002 of possession with intent to deliver cocaine, allegedly shot the woman in the 2600 block of North Teutonia about 12:25 a.m. Monday.
When police arrived, they found a woman with a gunshot wound to her head, according to the criminal complaint.
The woman's 14-year-old son told police he was sleeping in the apartment and woke up right before the shooting when he heard a Chevy Tahoe pull up on the gravel. The teen said he saw Richardson exit the passenger side of the Tahoe, stumbling as if he were intoxicated, according to the criminal complaint.
The teen reportedly saw Richardson pull out a handgun, point it into the air and fire it one time. He heard his mother yell something at Richardson, and the teen allegedly heard Richardson say, "I'm gonna keep shooting," according to the complaint.
The teen then reportedly heard several more shots. The teen said Richardson came inside, holding the gun and laughing, according to the criminal complaint. He said he asked if Richardson shot his mother, and Richardson laughed and said "no," according to the complaint.
The teen went outside because his mom did not come upstairs, and he found her next to the passenger side of the SUV, bleeding from her head, according to the criminal complaint.
Neighbors also reported hearing shots, according to the complaint.
Officers at the scene said Richardson appeared to be intoxicated, and he admitted shooting his gun numerous times into the air, police said. Richardson offered no reason why he was shooting, other than he just wanted to shoot his gun, police said in the complaint.
July 27th, 2019:   Bridget German, Age 66, Douglas German Age 32, Calvin Harris Age 8, Laile Vang, Age 24  Chippewa Falls
Bridget German, Mother      Obituary                                Calvin Harris, Nephew Obituary
Laile Vang  Remembrance
CHIPPEWA FALLS — Ritchie German Jr. shot each of his three relatives multiple times, according to a preliminary autopsy report.  Chippewa County Coroner Ron Patten said Ritchie's 66-year-old mother, Bridget German, was shot five times in the head: three in the back of her head and two on the side.  Patten said that Ritchie's 32-year-old brother, Douglas German, and Douglas' 8-year-old son, Calvin, each were struck twice.  "Both had one in the front of the head and one to the back of the head," Patten said.  There were no additional bullet wounds on their bodies.  Each bullet was likely a "kill shot," so there would have been no reason to fire more than once, Patten said. It is unclear why Ritchie German fired multiple shots into each victim, he said.  "There are a lot of questions like that," Patten said.  The three people were found deceased in the home at 16964 54th Ave. about 12:54 a.m. Sunday. Police located Bridget German in the basement. She was apparently shot and killed in a basement bathroom and dragged to an adjacent room. Douglas and Calvin were shot in the kitchen, wrapped in a sleeping bag and dragged later to a bedroom area, Chippewa County Sheriff Jim Kowalczyk said.  Patten said a .22 caliber revolver was used in the deaths.  Based on the condition of the bodies, along with the timeline of when the three people were last seen alive, Patten agreed with earlier reports that they were likely killed Friday night or early Saturday.A final autopsy result is still being compiled, he added.  "It would show the angle and direction of travel of the bullet; it's not going to make any difference," Patten said.
Ritchie German shot and killed 24-year-old ,Laile Vang at her Lake Hallie home at 13578 45th Ave. at 10:20 p.m. Sunday. He then shot and killed himself. Patten confirmed that both deaths were from a single shot to the head from a shotgun.  Police have said 10 total shell casings were found at the Lake Hallie residence. Vang's parents were each shot in an arm as they raised them in a defensive posture; each injury was severe enough that each damaged arm was later amputated  Kowalczyk said his officers are still investigating the connection between Ritchie German and Vang. Although there were a handful of text messages between them, described as being sexual in nature, it doesn't appear Vang really knew who German was, Kowalczyk said.  "Follow-up on all phones will be going to the crime lab," he said.  Kowalczyk confirmed that a gun and handcuffs were found in a car that Ritchie German had left running outside Vang's home.  The sheriff department's tip line is 715-726-4563, and Kowalczyk urged people to call if they saw Ritchie German between Saturday and Sunday.  "We haven't received a lot of tips, but we've followed up on those," he said.An online fundraiser has raised more than $24,000 for the Vang family for medical expenses.
August 4th, 2019: Markel Johnson, Age 42- Milwaukee
A 40-year-old Milwaukee woman has been charged with second-degree reckless homicide and use of a dangerous weapon in the fatal shooting of a man outside a north-side tavern Aug. 4.
Gina Marie Johnson is accused of stabbing and shooting Markel Johnson during an argument that started inside the Life Bar near North 53rd Street and West Hampton Avenue and spilled out onto the street.
A witness told police the two had been arguing inside the tavern when they were told to leave. According to the criminal complaint, once outside, the argument escalated and the two squared off to fight. It said Gina Johnson first stabbed Markel Johnson, then pulled a gun from her vehicle and shot him in the mouth.
According to police, Gina Johnson admitted stabbing Johnson but said she fired the gun to scare him away.
She faces up to 30 years in prison and a $100,000 fine if convicted.
August 10th, 2019: Brett Bents, Age 50- Almena
A Barron County woman was formally charged with homicide on Wednesday.  According to court records, Melanie Kuula, 44, from Almena is charged with 2nd degree intentional homicide.  Police say Kuula is responsible for stabbing her boyfriend, Brett Bents, to death on Saturday, August 10 in Almena.
According to the criminal complaint, Kuula told authorities she stabbed her boyfriend because she caught him in bed with another woman.  A witness said Kuula walked outside, admitted to stabbing Bents, and said she didn't care if she went to jail.  When police went into the apartment Kuula and Bents shared they found a frying pan with a bent handle and a spatula handle both covered in blood. They also found a serrated kitchen knife with blood on it in the apartment entryway.
An autopsy showed a single stab wound to Bents' heart and multiple blunt-force traumas to his head and face. The doctor said the injuries were consistent with having been struck with a fry pan and a wooden handle.  The autopsy results rule the primary cause of death was a stab wound to the chest with a secondary cause of death being extensive trauma to the head. The doctor advised the death would be a homicide.  Kuula is being held on a $25,000 cash bond. If convicted, she could spend the next 60 years in prison.
September 2nd, 2019: Varick C. Choice Sr., Age 58- Milwaukee

A 24-year-old Milwaukee man was charged Tuesday in the shooting death of his father after a family argument.  Prosecutors charged Varick C. Choice Jr. with first-degree reckless homicide and possessing a firearm as a felon in the death of his father, Varick C. Choice Sr., 58, Saturday morning in the 3200 block of North 24th Place.
According to a criminal complaint:  Police responded to the home that the two men shared with Varick Jr.'s sister's family and his girlfriend and children to find the elder Choice on the floor with nine gunshot wounds. He was pronounced dead at a hospital.  The girlfriend of the younger Choice told police her boyfriend and his sister were arguing about doing the dishes. He then continued the argument with his father and fired at him.  He told police in an interview that his father rushed toward him and he was scared, so he picked up a gun on a windowsill and shot it.  Prosecutors say Varick Jr. is charged with possessing a firearm as a felon because he was convicted in 2018 of the same offense as well as driving a vehicle without consent in 2012.  If convicted of both charges, Choice could spend up to 70 years in prison.
September 2nd, 2019: Carol Foreman, Age 75- Mayville

The 75-year-old Mayville woman who was found unconscious last Saturday in a Waupun home has died, authorities reported.  Carol Foreman died Wednesday, Waupun Police Chief Scott Louden said. Foreman had suffered head injuries and was transported to Waupun Memorial Hospital on Saturday before being transported by medical helicopter to ThedaCare Regional Medical Center in Neenah.
According to an earlier press release, a 911 call came in at 8:54 a.m. that morning reporting a possible pulseless, non-breathing elderly woman in the 100 block of Brandon Street. Police arrived at 8:55 a.m. and provided medical attention to the critically injured woman.  When police arrived, they were confronted by Gregory Spittel. The 30-year-old Spittel is Foreman's grandson. Spittel was shocked with an electric control device after allegedly assaulting an officer. He also allegedly threatened officers after they arrived in the home.  Officers then located Foreman in the home.
Foreman's death is still being investigated by Waupun Police.  Spittel, who lives in the residence where the woman was found, faces a felony count of battery or threat to a judge, prosecutor or law enforcement officer and misdemeanor charges of resisting arrest and disorderly conduct.  He is being held on a $20,000 cash bond in Fond du Lac County and could face additional charges in the case. His preliminary hearing is scheduled for Sept. 6.
September 12th, 2019: Audra Sue Poppe, Age 22- Rice Lake

A man was killed in a head-on collision early Thursday morning outside Barron, Wis., and a few hours later sheriff's deputies found a woman stabbed to death inside his home in Cameron.
According to a news release from the Barron County Sheriff's Department, Eldon Jackson, 21, was killed after the vehicle he was driving crossed the center line and collided with a dump truck on Highway 8 outside of Barron. Jackson was pronounced dead at the scene, while the driver of the truck was hospitalized with non-life threatening injuries.
A few hours later deputies were called to Jackson's home in Cameron, where they found Audra Poppe, 22, dead from an apparent stab wound. Nobody else was inside the home.
Upon further investigation deputies discovered Jackson was driving Poppe's vehicle at the time of his fatal crash.
Barron County Sheriff Chris Fitzgerald says investigators have established that Jackson and Poppe had been in a relationship, and are trying to find out more of their history.  The Sheriff revealed that law enforcement has had almost 90 contacts with Jackson since 2010 on matters ranging from assault and battery to disorderly conduct and domestic assault.
Fitzgerald adds that the two cases appear to be related, and more information will be released after an autopsy is performed and all evidence is processed and examined.
Deputies are not looking for any suspects, and say there is no danger to the public.
September 12th, 2019: Cherron Miller, Age 31- Milwaukee
Charges were filed Wednesday, Sept. 18 and an arrest warrant was issued for Darnell Kimble, 29, wanted in connection with the fatal shooting of Cherron Miller, 31, which happened Sept. 12 near 52nd and Locust. Prosecutors said Kimble's mother told investigators her son shot Miller, a mother of four, following an argument after she came over to retrieve belongings.
Family members said Miller was a domestic violence victim who was attempting to leave an unhealthy relationship.  "I don't even know how to begin," said Jacqueline Brinson, Miller's mother. "I never imagined losing my daughter at such a young age."  Brinson recalled memories made with her daughter, who skated through life with a full focus on her four young children.  "She had a great relationship with them," said Brinson. "I could skate, but she could skate better than me. I would be on the side of her, to make it seem as if I was just as good as her."
According to prosecutors, police responded to an apartment building near 52nd and Locust on Sept. 12, where Miller was found lying on the floor with a gunshot wound to her abdomen. She died at the hospital.  "When we finally got the news, the doctor came down and told us they did everything they could for her," said Brinson. "She wasn't going to make it."  An autopsy revealed she suffered gunshot wounds to her abdomen and arm. Her death was ruled a homicide.
Kimble faces one count of first degree reckless homicide, use of a dangerous weapon, and one count of possession of a firearm by a felon. Prosecutors said his mother, who was present at the time of the shooting, said Miller, a friend of her son's, came over to get belongings on the day of the shooting, and there was an argument. During the argument, Kimble's mother indicated Miller swung her arm at Kimble, who pointed a gun at Miller and fired, before fleeing the scene.
"I didn't know she was in a bad relationship like that," said Brinson. "I wish she would have left whatever was at that house there and walked away, and then she would be here, I believe."  Brinson said she wishes she could hold her daughter one last time.  "I just wish she would have made her move a little earlier," said Brinson. "She was just a beautiful person, when you sum it all up."
Family members planned to bury Miller Monday, Sept. 23, and while they said it would be emotional, they were planning a celebration of her life. A GoFundMe.com account was set up in her honor.  As for Kimble, prosecutors noted he was convicted of armed robbery, as party to a crime in Milwaukee County in 2009, and possession of meth in April 2018. Again, a warrant was issued for his arrest Wednesday.
September 22nd, 2019: Velencia M. Spears, Age 29- Milwaukee
A Milwaukee man was charged in the fatal shooting of a woman in a home on Milwaukee's west side, according to a criminal complaint released Friday.  Javontrae K. Price, 26, is charged with first-degree reckless homicide/domestic abuse in the death of Velencia M. Spears, 29, according to the complaint.
Police found Spears dead shortly before 5 p.m. Sunday inside the home she shared with Price in the 3500 block of North 55th Street, according to the complaint.  Accompanied by family members, Price turned himself into police, the complaint said.  He was in the Milwaukee County Jail Friday with bail set at $250,000, according to jail records.  If convicted he could be sentenced to up to 65 years in prison, according to the complaint.
September 22nd, 2019: Christopher Lytle, Age 37- Fairfield
Police have arrested a woman they say killed a man in Fairfield in Sauk County back in September.  The Sauk County Sheriff's Office says Amber M. Lundgren, 35 of Richland Center, murdered Christopher Lytle off Levee Road in the Town of Fairfield on Sept. 22.  Lundgren admitted to the crime after authorities confronted her with evidence connecting her to the murder.
According to a release Thursday, detectives discovered that Lundgren and Lytle used to be in a relationship, and that the murder was not a random act.  Authorities first made contact with Lundgren on Oct. 9.  "Detectives from my office have worked this case in a tireless and resolute manner with the ultimate goal of finding the killer of Christopher Lytle and bringing them to justice," Sheriff Chip Meister said in the release.
Authorities say the investigation is ongoing. A probable cause statement is being prepared and will be forwarded to the Sauk County District Attorney's Office for preparation of the Criminal Complaint.  A date for Lundgrens bail appearance has not yet been set. She remains in custody at the Sauk County Jail awaiting hearing.  Authorities say specific details of the crime and statements of the suspect are being withheld "so as not to circumvent the pre-trial discovery process so that the Defendant receives a fair trial," according to the release.  "We are pleased with the results of this investigation. I commend the diligent work of the Detectives who worked this case and thank the numerous other agencies who assisted us along the way to bring this to a successful resolution," Sheriff Meister said in the release.
October 7th, 2019: Se Chang-Xiong , Age 36- Grand Chute
Police say the couple found dead in a home near Appleton were fatally shot.
WLUK-TV reports the bodies of 40-year-old Koua Xiong and 36-year-old Se Chang-Xiong were found in a locked bedroom at the Town of Grand Chute home Monday. A gun was found at the scene.
Grand Chute police spokesman Travis Waas says the deaths have been ruled a murder-suicide. Waas says the reason for the fatal shooting is not clear.
Officer discovered the bodies about 6 a.m. after they were called to do a welfare check.
October 11th, 2019: Peggy Carpenter , Age 46- Osh Kosh

Police have released the names of two people found dead in a home on the city's northeast side. They've also ruled the death as a murder-suicide.  The female victim was identified as Peggy J. Carpenter, 46. The male victim was identified as Paul R. Guerrero, 55.  Police say Guerrero shot Carpenter multiple times.
Guerrero died of an apparent self-inflicted gunshot wound, police say.  The bodies were discovered Oct. 11 inside a home in the 200 block of E. Tennessee Avenue.  The call came the previous night at 10:43. Police say they received information that gunshots had been heard in the area.  The Oshkosh Police SWAT team and Crisis Negotiation Team responded to the home.  Autopsies were completed On Oct. 14.
October 11th, 2019: Benjamin Simms Sr. Age 45 – Milwaukee
MILWAUKEE — A Milwaukee man stands accused of walking into his mother's home and fatally shooting his stepfather, Benjamin Simms Sr, in front of his mother and 7-year-old half-sister — a crime prosecutors said he admitted to. Less than three weeks after the Oct. 11 crime, we heard for the first time from the wife of the victim — who is also the mother of the suspect.
One count of first-degree reckless homicide, use of a dangerous weapon was filed Oct. 15 against Melvonta Jones, 24, of Milwaukee in connection with the shooting that took the life of Benjamin Simms Sr. near Fond du Lac Avenue and Beale Street.
Sharita Simms was distraught Tuesday, Oct. 29 as she recalled jokes her husband told her that made her smile — knowing videos of his laugh were all she had left.
October 20th, 2019: Candice Buford, Age 36 – Milwaukee
MILWAUKEE — The Milwaukee County medical examiner on Wednesday, Oct. 30 confirmed Candice Buford, 36, shot in the head at a home near 18th Street and Capitol Drive on Sunday, Oct. 20, died from her injuries at the hospital. She passed away on Wednesday morning. An autopsy was scheduled for Thursday, Oct. 31.
Charles Kendrick, 39, faces charges in the shooting, which could be amended in the wake of Buford's death.  Charges of first-degree reckless injury, use of a dangerous weapon, and possession of a firearm by a felon were filed on Oct. 24. According to prosecutors, Kendrick said he was only trying to scare the woman with what he thought was an unloaded gun, and after realizing what he had done, he planned to turn the gun on himself.
Police responded to the home for a shooting call and located a pistol on the floor near the entryway. A criminal complaint said Kendrick came out of a bedroom with his hands up. The victim was found laying on the bed with an apparent gunshot wound to the head. A fired bullet was recovered from a bloody pillow.
October 26th, 2019  Man kills himself as officers respond to domestic violence report, Lodi police say
A man killed himself as officers responded to a domestic violence report in Lodi on Saturday, police reported.  At about 6 p.m. Saturday, a 34-year-old woman called 911 reporting that the 47-year-old man she lives with in the 700 block of Sunset Drive had lifted her off the ground by her head and had choked her, before she was able to flee the residence, Lodi Police Chief Wayne Smith said in a statement.  As a Lodi officer arrived on the scene, the woman reported that she heard what she believed was a gunshot, Smith said.  Police evacuated surrounding residents and entered the residence to find the man dead from a suspected single gunshot, Smith said.  The incident remains under investigation. The Columbia County Sheriff's Office and Columbia County Medical Examiner's Office assisted Lodi police.
October 27th, 2019: Kimotasha Perry, Age 26- Milwaukee
A Milwaukee woman was shot and killed near 16th Street and North Avenue on Oct. 27, and her family said it was the result of domestic violence. On Wednesday, Nov. 6, they gathered to honor her life and shared a message for other women in abusive relationships.  Family said the shooting death of Kimotasha Perry, 26, shouldn't have happened.
"I'm lost right now," said Michelle Perry, Kimotasha's mother. "I'm stuck. I can't even explain it. There is no way I can explain the feeling that I have right now."  Perry stood at the spot where her daughter was killed heartbroken but determined to seek justice.  "She was a beautiful, beautiful, beautiful woman," said Perry. "She was family-oriented. She loved her family. She loved her best friend."
Her mother said her death was the result of domestic violence. Police said the investigation was ongoing. As of Wednesday, no charges had been filed.  "I'm just going to miss my best friend," said Carmel Elim, Kimotasha's best friend. "It's never going to get better."
Loved ones described the victim as outgoing and focused on family.  "My friend was a unique person," said Elim. "She definitely is a legend in a lot of peoples' lives."  Devastated that a young life was taken so senselessly, family said they wanted to help others so this violence wouldn't be repeated.  "Be careful of who you're dating," said Perry. "Be careful of who you're loving. Be careful. Just be careful."  It wasn't clear Wednesday whether any arrests had been made.Meanwhile, with Perry's mother struggling to pay for her daughter's funeral, a GoFundMe.com account was set up to help.
November 5th, 2019.  Man shot and killed in standoff south of Sparta
Police shot and killed 32-year-old Michael Lee Nguyen outside the The Cotter Pin restaurant in Leon, Wis., on Nov. 5, after responding to a domestic violence-related 911 call.  People were barricaded inside the Cotter Pin, as police tried to negotiate with Nguyen, who was outside the business with a gun.  Monroe County Sheriff's deputies and a Sparta Police Officer ended up shooting Nguyen, then immediately provided medical aid. He later died at a local hospital.No law enforcement personnel were injured during the incident but three Monroe County Sheriff's deputies and one Sparta Police officer are on administrative leave, as are those department's policies.
November 12th, 2019: Jason Dailey, Age 26- Necedah
A Necedah man was found dead by authorities during a welfare check on Nov. 12, and his significant other is in police custody.  Juneau County Sheriff Brent Oleson released a statement Nov. 13 stating the Juneau County Sheriff's Office is investigating after a deceased male was found during a welfare check in the village of Necedah.  According to the release, the Juneau County Dispatch Center received a call for a welfare check at about 10:30 a.m. Nov. 12.  An investigation determined the male lived in Necedah, and a check of his residence located the subject, who was deceased.
Oleson said in the release there is no danger to the public regarding the incident, and an investigation is ongoing.  An updated press release sent from the Juneau County Sheriff's Office identified the deceased as Jason Dailey, 26, of Necedah. Autopsy results revealed Dailey died of blunt force trauma.  Dailey's significant other, Crystal Pharis, 27, is in custody in the Juneau County Jail on a probation hold, with additional charges expected to be filed.  The Sheriff's Office says the investigation into the death is still ongoing, with assistance from Necedah Police, the Juneau County Medical Examiner's Office, the Wisconsin Crime Lab, and Wisconsin State Patrol.
November 19th, 2019 
Police shoot, kill Green Bay man who kidnapped and shot ex-girlfriend
Authorities say a Kewaunee County deputy shot and killed a man who had kidnapped a woman at gunpoint from her Green Bay workplace and shot her.  Officers were called to Hansen's Frozen Foods on Goddard Way about 4:40 a.m. Tuesday for a report that Luis Cardona, 38, of Green Bay had abducted his 40-year-old former girlfriend and left in a black SUV.
Authorities tracked the SUV with a cellphone in the car, and Kewaunee County deputies found Cardona and the woman near the remote Riverview ATV Park on County L. They were found with the vehicle in a backyard of a residence near the park, and the woman was inside the SUV.
Kewaunee County Sheriff Matt Joski said Cardona may have brought his victim to the remote park area because he had been there before for recreation.  Joski said Cardona shot the woman, who was taken by ambulance to a Green Bay hospital for treatment. A sheriff's deputy then shot Cardona, who was pronounced dead at the scene.
November 23rd, 2019:  Devon Lee-Brown, Age 18- Milwaukee
A Milwaukee woman has been charged in the November 23 stabbing death of her brother, Devon Lee-Brown.
22-year-old Justyce Lee told police she was trying to scare her brother, 18, by taunting him with a kitchen knife after he punched her during a "petty verbal argument," according to a criminal complaint. Only after their mother told them to stop arguing did she realize she had stabbed her brother in the chest.
The complaint says Lee applied pressure to his wound before paramedics arrived. Lee-Brown was transferred to a local hospital where he was pronounced dead on arrival. An autopsy showed Lee-Brown died from damage to his heart and lung.
Lee was arrested after telling investigators, "me and my brother were fighting and I stabbed him." According to police, Lee was distraught when she learned her brother had died from his injuries.
She was charged with one count of homicide by negligent handling of a dangerous weapon. She is due in court for her preliminary hearing on Dec. 5.
If convicted, Lee could face up to 10 years in prison and be fined up to $25,000.
December 6th, 2019:  Victor Perez, Age 45- Racine
RACINE — Angela Scheit pleaded not guilty on Thursday, Dec. 19 to a charge of first-degree intentional homicide in connection with a fatal shooting that happened near 18th Street and Villa Street in Racine on Dec. 6. The victim has been identified as 45-year-old Victor Perez.
According to a criminal complaint, officers found Scheit in front of a house at the scene with a handgun. She told an officer that she had shot Perez inside her house and that Perez said he was going to kill her. She told the officer she did not know why she shot him, but that she just started shooting — claiming self-defense. She did not know if he was armed but told an officer that he had a gun either under his mattress or on his person.
Officers found Perez inside, laying on his back with a black-handled handgun in his waistband. However, it was later determined that the weapon was not a firearm. Officials found two bullet wounds in his chest. Autopsy confirmed multiple gunshots wounds as the cause of his death.  Scheit later told authorities that the incident started over a personal dispute. She took a picture of Perez with her handgun — the weapon involved in the shooting. When he gave the gun back, she says he saw a notification on her phone that infuriated him and began approaching her.
Scheit says she met Perez on Facebook on Nov. 3 and that he was initially loving, but became controlling and violent. She stated that she did not want to be in a relationship with him, and that she did not want him to move into her house, but he threatened to burn her house down if she did not let him.  Scheit is due back in court on Feb. 17, 2020.
December 12th, 2019:  Unnamed Son, Age 11 months- Kenosha

A 26-year-old Kenosha man is in custody, alleged to have killed his 11-month-old son.  The baby died Dec. 12 at Children's Hospital of Wisconsin two days after paramedics were called to a home in the 6000 block of 19th Avenue.  An autopsy showed the baby died from injuries consistent with physical abuse, Kenosha Police Lt. James Beller said.
The baby's father, identified by police as Loren Hamilton, has been in Kenosha County Jail on a probation hold since Dec. 12.He is expected to be charged with second-degree reckless homicide.
December 24th, 2019:  Sheila Green, Age 63- Madison
A Madison man allegedly shot and killed his sister on Christmas Eve after authorities found her body riddled with 15 entry and exit gunshot wounds at her home, according to a criminal complaint on Friday.  Joseph Green, 57, was charged with first-degree intentional homicide in the death of his sister, 63-year-old Sheila Green, in Dane County Court on Friday.
According to the complaint, officers were called to the 900 block of Midvale Boulevard around 4 p.m. on Christmas Eve. They were responding to a 911 call from Joseph Green, who told 911 callers that "My sister needs an ambulance immediately."  Joseph Green then hung up the phone and returned to his apartment, according to the complaint.
At his sister's home, officers found Sheila Green, deceased. Police reported there were no signs of a struggle between the siblings, and little blood in the home.  The Dane County Medical Examiner's Office reported Sheila had 15 entry and exit gunshot wounds in her body, according to the complaint.
Officers were then dispatched to Joseph Green's apartment in the 600 block of Sawyer Terrace in Madison. With the help of K-9 Archie, officers discovered a pair of cowhide gloves and a black handgun in dumpsters outside the building.  Early that day surveillance video captured Joseph arriving at the building and apparently dropping the gloves and the gun into those same dumpsters.  Bail was set at $1 million for Green.  Joseph Green will be back in court on Jan.2 , 2020 for his preliminary hearing.
December 26th, 2019:  Chad Bickler, Age 42- Wind Lake

The New Berlin man accused of fatally shooting Chad Bickler on Dec. 26 inside a Racine County home did so after telling his girlfriend that he would kill her new love interest, according to a criminal complaint.
Troy Hoffman was charged Monday — three days after he turned himself in — in Racine County Circuit Court with first-degree intentional homicide, attempted first-degree homicide and mistreatment of animals by use of a dangerous weapon, all felonies.
If convicted on the homicide charge, Hoffman faces a mandatory life sentence.
According to the complaint:
After finding out his girlfriend was seeing Bickler, Hoffman angrily texted her that if she was on her way to meet Bickler on Dec. 26, as she was, that Hoffman would kill him.
Hoffman followed his girlfriend's car to Bickler's home in the 25700 block of West Loomis Road in the town of Norway, and rammed his vehicle into the back of it. When he got out, the two began arguing and the woman fled in fear for her life when she saw Hoffman had a handgun in his hand.
Hoffman then walked up to the house and fired multiple shots at it before forcing his way inside and firing several more shots at Bickler, hitting him multiple times in the abdomen and legs, and a family dog.
Hoffman then left the home and fired at, but missed, his girlfriend, who was nearby and contacted police.
Emergency personnel rushed Bickler to a hospital, where he was pronounced dead. The dog, Tucker, also died.
Bickler's brother, Clayton, created a GoFundMe page to help with funeral costs and cleaning up the home. As of Monday afternoon, the page had raised more than $26,000.
Hoffman made his initial court appearance the same day he was charged. He was ordered held on a $750,000 cash bond. His preliminary hearing is scheduled for Jan. 9.
ALL SERVICES ARE FREE AND CONFIDENTIAL  NEW TEXT LINE:  (906) 290-9081

PO Box 1172, Marinette, WI  54143 ~ (800) 956-6656
1530 Main St., Marinette, WI  54143 ~ (715) 735-6656  Fax: (715) 735-7293
1201 Main St., Oconto, WI  54153 ~ (920) 834-5299  Fax: (715) 735-7293