2018 WI Deaths
At the close of the year, 68 Wisconsin lives have been lost to domestic violence homicide in 2018. That's one person killed every 5.4 days. 12% of victims were age 18 or under.
January 7th, 2018  Officer Involved Shooting – Sparta
January 9th, 2018 Sara Schmidt, Age 38 – Harrison
January 20th, 2018  Cierra Hardrath, Age 21 – Owen, WI &  Duane Lopez Jr.,  Age 25 – Medford

A 26-year-old Owen man told police he tracked his fiancee to a house in Abbotsford and shot her to death because he believed she was cheating on him, according to a criminal complaint filed Monday.
Tyler Zimmerman told officers he then panicked and shot a man who was standing nearby, then fired his handgun at that man's girlfriend as he was fleeing the house, according to the complaint. Moments later he left a voicemail for his boss and posted a message on Facebook in apparent reference to the shootings, police said.
Zimmerman's fiancee, Cierra Hardrath, 21, and Duane Lopez Jr., 25, died from gunshot wounds early Saturday, according to Colby-Abbotsford police. Megan Dupee, 18, was taken to Marshfield Medical Center with non-life-threatening injuries, according to Police Chief Jason Bauer.
Police rushed to the scene at 406 E. Maple St. after Dupee called 911 at 3:02 a.m. Saturday, according to reports.
Police identified the shooter as Zimmerman, who was engaged to and lived with Hardrath in Owen. The two had been together for four years, according to the criminal complaint.
Dupee and Lopez were engaged to be married and had no affiliation with Zimmerman, according to police.
The owner of the Abbotsford house where the shooting took place, Parker Knautz, also was there with his two children at the time, but they were unharmed, according to authorities. Knautz did not know Zimmerman personally, police said.
Zimmerman returned to the Abbotsford house while police were investigating, still holding the .40-caliber handgun investigators believe he used to shoot the victims, the complaint said. An officer ordered him to drop the gun, which he did, and Zimmerman surrendered without a struggle.
Zimmerman told police, according to the criminal complaint, that he was concerned that Hardrath was cheating on him. She had told him she was going to a friend's house Friday night, but he found through Facebook Messenger that she had been talking to other men. Zimmerman said he tracked Hardrath through the "Find my iPhone" app on her iPad.
According to the criminal complaint:
Zimmerman drove to the house in Abbotsford and encountered Lopez, who was staying in the home with Dupee. After a short exchange, Lopez allowed Zimmerman inside. He found Hardrath sleeping in an upstairs bedroom, where he shot her after a short conversation, the complaint said. Zimmerman said he panicked and shot Lopez, who was standing outside the bedroom. As he left the residence, he also shot Dupee, who was at the bottom of the stairs. He ran from the house and to his truck and drove away to his workplace.
He told police that he then called his boss and left a message, as well as posting to Facebook: "Farewell everyone, I'm sorry for all that I have hurt from this, someone pick up Maisy and derby for me." The names referred to his pets at his home in Owen.
Zimmerman was referred to the Marathon County District Attorney's Office on two counts of intentional first-degree homicide and one count of attempted intentional first degree homicide and booked into the Marathon County Jail. A judge on Monday ordered him held on a $1 million bond and scheduled his next court date for Friday.
January 22nd, 2018  Unnamed Baby Girl, Age 2 months – Two Rivers

Matthew Brown-Edwards, 22, of Two Rivers, is being held in Manitowoc County Jail for allegedly abusing is girlfriend's infant daughter, who eventually died.
Two Rivers Police Department officials say the 8-week-old baby died at Children's Hospital in Milwaukee. Autopsy results are not complete, but Two Rivers Assistant Police Chief Brian Kohlmeier said they believe child abuse led to the baby's death, but he did not share additional details on Monday.
Last week, police arrested Brown-Edwards on suspicion of abusing his girlfriend's infant, who was found unconscious and not breathing. Kohlmeier said he was arrested on charges of physical abuse of a child causing great bodily harm, failure to render aid and possession of drug paraphernalia.
According to the police department, officers were called to a home on the north side of Two Rivers at about 3:30 p.m. Wednesday for the report of an infant who was unconscious and not breathing. The baby was taken by helicopter to Children's Hospital.
Kohlmeier said police will work with the Manitowoc County District Attorney's office to determine if more charges will be filed once autopsy results are available. Police say they do not believe the abuse was caused by any kind of altercation.
The assistant chief said a bail of $150,000 was set at a recent hearing. Brown-Edwards is expected to make a court appearance at 2:30 p.m. on Jan. 29.
January 22nd, 2018  Unnamed Baby Boy, Age 3 weeks, Green Bay

A 31-year-old Green Bay man was charged Thursday in Brown County Circuit Court with first-degree intentional homicide for the death of his 23-day-old son.
Authorities learned of the baby's death Monday when they were called to St. Vincent Hospital in Green Bay. The baby had been in Jeremiah Thomas' care since 8 a.m. that day.
Assistant District Attorney Wendy W. Lemkuil said Thomas was his son's only caregiver on Monday. The baby is identified in court records as I.J.T.
Thomas at first denied involvement in the baby's death. He later told authorities several different ways he may hurt his son, "while ultimately confessing to accidentally killing his son," Lemkuil said.
The three-week-old baby's injuries included two skull fractures, 10 of his 12 ribs were broken, and he had several other broken bones and bruises, Lemkuil said.
A cerebral edema, or a swelling of the brain, was the cause of death, Lemkuil said.
Dr. Agnieszka Rogalska of the Dane County Medical Examiner's office told authorities that she believed the injuries were "non-accidental," according to a criminal complaint.
Lemkuil said authorities are also investigating the death of another child in a house in Texas that Thomas lived in.
The complaint states Thomas initially told authorities he may have "accidentally smothered or suffocated" the boy when they were sleeping together. He told authorities he woke up and called 911.
While talking to law enforcement, Thomas  later said he dropped the baby on two occasions. He also admitted to picking the boy up by his feet and spanking him after he urinated on Thomas, and to "squeezing" the baby too tight around the ribs when picking him up to massage the boy's left side in an effort to help the child's constipation.
The baby's mother told authorities the child was not constipated when Thomas picked him up, but did have gas. She told authorities she instructed Thomas how to care for the baby and Thomas assured her he had experience taking care of children.
Thomas told authorities he saw the baby was not breathing as he prepared to take him back to his mother's house.
Thomas is being held in the Brown County Jail on a $250,000 cash bond. His next court appearance is at 2:30 p.m. Feb. 8.
MENOMONEE FALLS — 23-year-old Demetrius Gordon is now charged in connection with the fatal shooting of 24-year-old Dontrel Burnett of Milwaukee. Gordon faces a single count of first degree intentional homicide in this case.
Burnett was fatally shot near the intersection of Pilgrim Rd. and Megal Dr. in Menomonee Falls on Friday afternoon, Jan. 26. Prosecutors say Gordon tracked Burnett's car as he was driving Gordon's ex-girlfriend to work.
According to the criminal complaint, Burnett was in a vehicle with two other passengers on Friday afternoon. One was the ex-girlfriend of Gordon. The complaint indicates Gordon is the father of the woman's child and "they broke up three weeks prior."
The complaint indicates Burnett was driving northbound on I-41 and exited at Pilgrim Rd. He and his passengers were apparently concerned for their safety due to Gordon's driving — who had been driving nearby. At Pilgrim and Megal, Gordon "pulled up directly behind Burnett's vehicle," the complaint says. Burnett stepped out and walked toward Gordon's car. One of the witnesses inside Burnett's vehicle said he saw Gordon "reach over with his right hand." That is when Burnett started to "run away from both cars, and the defendant began shooting at Burnett." The witness observed Burnett "stop and fall."
"I'm at a loss for words. I don't know what to say," Richard Burnett, Dontrel's father said. "I would never think that I would be a part of a club of a parent that would bury his son or his daughter. He was just a kind, giving, loving person."
Family members said the two men had issues in the past.
"Why did you take my son? He was a special kid. I don't know what to say to you man but I hope God deals with you accordingly and you serve justice man," Richard Burnett said.
The complaint indicates after the shooting, Gordon's vehicle then drove away from the scene.
Officials say on Sunday, Jan. 28, investigators obtained an arrest warrant for Gordon — and around 6:30 p.m., he was taken into custody. Gordon is being held at the Waukesha County Jail.
Gordon made his initial appearance in court on Monday, Jan. 29. A hearing was set for Feb. 14. Cash bond was set at $500,000.
Meanwhile, Menomonee Falls police are urging anyone who was a witness to this Friday incident to call them at 262-532-8700.
Also, investigators are on the lookout for the vehicle operated by Gordon at the time of the shooting. Officials say it is a gold 1997 Chevrolet Malibu, 4-door with Wisconsin license ABV-8003.
The two fatal victims in a murder-suicide that occurred in Fort Atkinson earlier this week have been identified as a Whitewater couple.
The pair of 36-year-olds were identified as Maribel Yessenia Ruiz Flores and Sillvestre Ramirez Linares. According to reports, Ruiz was shot and killed by Ramirez Wednesday morning after an altercation outside of an apartment complex on S. Third Street. Later that day, Ramirez was found dead in his vehicle in the Town of Cold Spring from a suspected gunshot wound.
Initial reports indicated the couple was married, however further investigation revealed the two were never officially married although they had been together for nearly 18 years and share two children. Processing of the investigation and evidence is still underway.
As a Milwaukee man charged with killing his teen cousin fights his arrest in court, recent reports from state child welfare officials show a worker had visited the girl's guardians to investigate possible abuse three days before she died.
February 15th, 2018  Jada Wright, Age 14 – Milwaukee
Christopher Ward, 19, was charged earlier this year with second-degree reckless homicide in the death of his cousin, 14-year-old Jada Wright, who had cerebral palsy and used a wheelchair.
Ward, who has pleaded not guilty, is arguing his arrest was illegal, noting police questioned everyone in the house about Jada's death, according to a court filing.
After Ward was arrested, he told police he had become frustrated with Jada when trying to feed her using a tube and punched her, the complaint says.
A judge was expected to rule on the motion Friday, but the hearing was moved to July 20 because another trial was underway in the courtroom.
Jada's parents are deceased. Ward's mother became Jada's legal guardian in late September and Ward then became the teen's "personal care worker," the complaint says.
Before Jada's death, child welfare workers received one call alleging the teen was being abused in her current home, according to a report from the state Department of Children and Families.
A worker with the Division of Milwaukee Child Protective Services determined Jada Wright was safe after a home visit with her, her guardians and two of her cousins.
The home visit occurred on Feb. 12, Jada's birthday. She died three days later.
After her death, child welfare officials found "insufficient evidence" of neglect of Jada and determined her minor relatives were safe and could remain in the home, according to the report.
The agency closed the case and referred her guardian's family to community resources.
The 90-day summary report from the state, required by law to be made public, also noted child welfare officials had received numerous allegations of past neglect by Jada's mother, who is now deceased. In all of those cases, the agency determined Jada and her siblings were safe.
Court records and the child welfare summary report do not indicate when Jada's mother died.
WAUSAU – A man facing disorderly conduct charges reportedly threatened the 77-year-old Wausau man who was found dead earlier this week, telling the victim's daughter "You will all pay."
Lee A. Franck, 56, of Niagara in Florence County, appeared in court Thursday on two counts of disorderly conduct as a repeat domestic abuser. A judge set a $750,000 cash bond.
Lyle Leith was found dead in his garage along Kickbusch Street by his daughter on Tuesday morning. Police have been investigating the incident as a homicide but have not released a cause of death.
Wausau police announced Wednesday night that they searched a home in Florence County and arrested a man in the home on suspicion of felony domestic violence. They did not elaborate on his connection to Leith's death.
According to the criminal complaint:
 Franck had been in a relationship with Leith's daughter, who is not named, and lived with her off and on in Wausau. Most recently, he lived with her from mid-January to Feb. 17.
 On Feb. 17, Franck and the woman argued at home about their relationship and the care of her mother, who is bedridden with a terminal condition. Leith was also present and tried to de-escalate the situation, but Franck told him to leave and mind his own business. In defending her father, Leith, the woman asked Franck to leave. Franck told Leith and the woman, "You will all pay," and said God is the only one who could judge him.
 Franck slowly gathered his belongings and took them to his car, then sat in the vehicle outside the woman's home until 11:30 p.m. before leaving. The woman believed he had been drinking and using prescription medications at the time.
 The next day, the woman had several conversations with Franck via the mobile phone app FaceTime. Franck was screaming at her and said she and her family were killing her mother. Franck repeatedly threatened her, including comments that she was "f—ing with the wrong person" and that he would "hurt you to the point you can't return from it." He insulted her family and called Leith "worthless" and "useless," accusing him of wanting his ex-wife dead. He said he hoped his former girlfriend and her family would die. He also said to the woman, "Maybe it will all come true for you."
 The woman also received disturbing text messages from Franck on Feb. 18, including one that states, in part, "You better be prepared before I come and kick your butt." He also reiterated via text that she "f—ed with the wrong person." The woman responded to Franck with a text message saying she was afraid of him.
 The woman informed police that she would seek a restraining order against Franck with Leith's help.
Franck was convicted of disorderly conduct in 2008 and placed on three years of probation and ordered to undergo counseling, according to online Marathon County court records. In 2013, he was sentenced to 10 days in jail and fined $200 after he was accused of getting in a fight with his brother-in-law while armed with a knife.
He is scheduled to appear in court next for a review hearing on Feb. 28
Bail was set at $500,000 on Monday for a Bail Bail has been set for a western Wisconsin man who prosecutors say killed his 19-year-old son last weekend.
St. Croix County District Attorney Michael Nieskes said during the bail hearing that first-degree intentional homicide charges were expected to be filed Tuesday against 42-year-old Kayle Alan Fleischauer of New Richmond in the shooting death of his son, St. Paul resident Chase Alan Fleischauer, who also had attended college in Brainerd.
Nieskes said investigators removed eight guns from Fleischauer's home after the Saturday shooting.
Defense attorney Katie Bosworth argued for a lower cash bond at the hearing, saying her client's felony conviction was from nearly 25 years ago and "there is no indication that he's a danger to the public."
Nieskes contended the opposite was true, telling Waterman "the allegation is homicide of a family member — his son."
"He is a danger to himself and the public," Nieskes said.
The judge said he agreed with Nieskes.
The St. Croix County sheriff's office on Sunday identified Chase Alan Fleischauer as the victim of a fatal gunshot wound to the head. According to a news release, the incident was domestic-related and an adult male — identified in court as Kayle Fleischauer — was taken into custody.
The incident was first reported at 4:11 a.m. in Richmond.
According to the sheriff's office:
Deputies and New Richmond police responded to a 911 caller who requested assistance for a man with a gunshot wound. One person at the scene unsuccessfully attempted lifesaving efforts before EMS crews arrived, according to deputies.
Fleischauer was pronounced dead by the St. Croix County medical examiner at 6:37 a.m. The Ramsey County medical examiner's office on Sunday ruled the death a homicide.
"Initial investigation found this was a domestic-related incident and there is no threat to the public," the news release states.
Nieskes said at the hearing that Kayle Fleischauer was "highly intoxicated" when officers arrived.
April 20th, 2018, Ethan Hauschultz, Age 7, Manitowoc, WI
Three people charged in the death of a 7-year-old boy who was severely beaten and buried in the snow appeared before a Manitowoc County judge Monday.
The Hauschultzes were arrested after a months-long investigation into the April 20 death of Ethan Hauschultz.
Timothy Hauschultz, Tina McKeever-Hauschultz and 15-year-old Damian Hauschultz appeared in court for bail hearings.
A judge set Timothy Hauschultz's bond at $100,000. The state had asked for $125,000. Damian's bond is set at $150,000.
Tina's bond is set at $75,000. Tina's attorney said she was unaware of what was going on in her home and has been working with social workers since Ethan's death.
"The allegations in these criminal complaints is troubling, to say the least," Judge Jerilyn Dietz said.
On April 20, sheriff's investigators say over the course of an hour or an hour-and-a-half, Ethan was hit, kicked, poked, repeatedly shoved to the ground, and a heavy log was rolled across his chest by Damian Hauschultz, who was 14 at the time. The older boy "stood on (Ethan's) body and head while Ethan was face-down in a puddle. He ultimately buried Ethan completely in snow."
Timothy and Tina, Ethan's court-appointed guardians, took the boy to a hospital where he died after life-saving efforts by medical staff.
According to the sheriff's office, the Milwaukee County Medical Examiner's Office determined Ethan died from hypothermia and blunt force injuries to his head, chest and abdomen.
The sheriff's office says Timothy Hauschultz ordered Ethan to carry the wooden log, which weighed about two-thirds of his own body weight — making it about 40 pounds — as a punishment. The teenage boy was supervising Ethan.
According to criminal complaints obtained by Action 2 News, Ethan and his siblings were put in the Hauschultzes' care in 2017. The siblings told investigators Timothy Hauschultz frequently punishes them by making them walk laps around the yard carrying heavy logs, which he picks out. The children are allowed to put down the log and take a 5-second rest after each lap. The siblings said that week they were required to carry wood every day for two hours a day for not knowing their Bible verses.
The 15-year-old boy told investigators he was frustrated because the younger boys were dropping the wood every 5 minutes. When Ethan became unresponsive, he thought the boy was just resisting, so he buried him under what he estimated was 80 pounds of packed snow and ice. Deputies say Ethan weighed 60 pounds.
Investigators asked Damian how much snow was covering Ethan. Damian replied by saying Ethan "was in his own little coffin of snow." He then laughed, according to a criminal complaint.
Investigators described Damian Hauschultz as emotional during an interview when he said his home had become "boring" and "prison-like" after Ethan and his brother came to live with them, and he was always angry after they took all the fun out of his life.
Ethan's parents released this statement to Action 2 News: "We are glad that justice is finally starting for our son, and kids. We are happy that there was a cash bail for each defendant. #Justice4Ethan"
Damian Hauschultz is charged with first-degree reckless homicide, physical abuse of a child intentionally causing bodily harm, and substantial battery.
Timothy Hauschultz is charged with party to the crimes of felony murder, intent to contribute to the delinquency of a child resulting in death, physical abuse of a child intentionally causing bodily harm, and misdemeanor battery.
McKeever-Hauschultz is charged with being party to the crimes of contributing to the delinquency of a child resulting in death and failing to act to prevent bodily harm to a child.
Timothy Hauschultz's attorney said her client had no idea the punishment would turn out so tragic.
"Never in Mr. Hauschult'z wild imagination would what happened ever happen. His son was 14 years old, certainly old enough to leave with younger children. There was nothing happening in the home that morning. Everything was normal. No idea that it would rise to the level that it did," attorney Donna Kuchler said.
The judge said based on the criminal complaint, Timothy Hauschultz shares responsibility.
"I do note that the criminal complaint does make allegations that Mr. Hauschultz was the one who determined the punishment to this 7-year-old child who subsequently died, and he put the co-defendant, Damian, in charge of carrying out the punishment," Dietz said.
All three suspects are scheduled to return to court on Feb. 11.
April 20th, 2018, Randy Loze, Age 49, Manitowoc, WI
A Manitowoc woman who was arrested in April on suspicion of fatally shooting her stepfather was found competent to stand trial and bound over for trial during a preliminary hearing Dec. 18.
Felicia Kuehnl, 24, is facing a first-degree intentional homicide charge in relation to Randy Loze's death. Loze was found dead April 20 in his 11th Street apartment of a single gunshot wound to his head.
Police responded to Loze's apartment after receiving a call from Dawn Loze, Kuehnl's mother, saying Kuehnl had just visited and admitted to killing her stepfather. Kuehnl was arrested later that day after leading law enforcement on a brief car chase.
The criminal complaint said two handguns were found inside Randy Loze's apartment. Surveillance video from the nearby Manitowoc Metro Transit Station showed a person with the same clothing Kuehnl was wearing at the time of her arrest leaving Randy Loze's residence at about 1:42 p.m. April 20.
Person killed in I-94 fiery Racine County crash identified as man who killed Rockford woman
ROCKFORD, Ill. — The Wisconsin State Crime Lab has positively identified the man in the April 20 crash that happened on I-94 south in Racine County. The man was identified by fingerprint analysis as 30-year-old Elmer Aguilar.
Aguilar is suspected of killing 24-year-old Destiny Tolodxi and then driving her car north into Wisconsin where a wheel fell off the car and he crashed into an excavator doing construction on I-94.
Columbus man sought for domestic violence incident found dead after standoff
A man accused of domestic violence refused to leave his Columbus home Sunday and was later found dead. "There is no longer a threat" in the residential area near the 500 block of S. Birdsey St. following "several hours of discussions, communications," Columbus Police Lt. Dennis Weiner said. Authorities got a 911 call about a fight at the home around 6 a.m. Sunday. The victim fled to a neighbor's house. The man refused police demands to leave the home and after hours of negotiation, non-lethal gas was fired into the home. When police finally entered the home, he was dead, according to the Wisconsin Department of Justice. DOJ officials told a Madison TV station the man's death was not believed to be the result of police action. The victim of the domestic violence was treated for non-life-threatening injuries at a hospital and released. Columbus is about 40 minutes northeast of Madison. The DOJ is leading the investigation into the man's death.
May 1st, 2018, Ashley Mielke, Age 27, Clayton, WI
The man and woman whose bodies were found three months ago in a house destroyed by fire died in an apparent murder-suicide, investigators said Tuesday.
The bodies of Jeremy Wallenfang, 36, and Ashley Mielke, 27, were found inside the burned house at 3302 Breezewood Lane on May 1. Winnebago County sheriff's deputies had responded to a report of a house fire just before 7 a.m. and arrived to a "very chaotic scene," the Winnebago County Sheriff's Department said in a statement.
They believe Wallenfang fatally shot Mielke, set the house on fire and then shot himself.
Forensic examinations of the deceased, crime laboratory testing, reviews of electronic devices and interviews with witnesses who had contact with Wallenfang and Mielke led investigators to that conclusion.
"According to witness statements, Mr. Wallenfang had threatened to kill Ms. Mielke and burn the house to the ground in the months leading up to this tragedy," the department said in the statement.
Wallenfang's last known contact was a voicemail for a family member that he left about two hours before the fire was reported, according to the statement.
The family member summarized Wallenfang's statements as, "You're going to be mad at me and to tell my daughter that I love her."
The specific motives behind the shooting remain unclear but the department said throughout the investigation investigators heard that Wallenfang and Mielke were involved in a "romantic relationship that was contentious at times."
Wallenfang and the homeowner's stepson lived at the residence. A third man had been staying at the home, and the sheriff's department had received reports that Mielke, who lived in Appleton, had been staying there at times as well, Winnebago County Sheriff's Capt. David Mack previously told USA TODAY NETWORK-Wisconsin.
When deputies arrived, a man ran from the residence and said someone was shooting a gun inside the home, Sheriff John Matz told reporters at the scene on May 1.
The deputies tried to get into the residence after learning there were two people potentially inside, but the intensity of the smoke and flames held them back, according to Tuesday's statement.
A lack of witness cooperation and the severity of the fire, which significantly degraded evidence, hampered investigators' efforts.
Investigators sent multiple pieces of evidence to several crime labs, including one in Pennsylvania, and brought a University of Wisconsin-Oshkosh anthropology professor on board to analyze some of the remains, Mack said previously.
This is one of three apparent murder-suicides between intimate partners in the Fox Cities since January, and Mielke appears to be one of four local women to die at the hands of the man she was involved with since September.
Johnny Scott, 59, is charged with fatally shooting 48-year-old Annie Ford in September at the Appleton home they shared with her 15-year-old son.
On Jan. 9, Robert Schmidt fatally shot his wife, Sara Schmidt, in the driveway of his parents' Harrison home before running from the scene. He died by suicide.
On May 1, Wallenfang fatally shot Mielke, set the house on fire and then shot himself, according to Winnebago County Sheriff's Department investigators.
And on July 13, Laurie Colon, 37, was found dead of a gunshot wound, as was her husband, Greg Colon, 42, at their home in the 300 block of North John Street in Kimberly. Laurie Colon's obituary describes Greg Colon as her "soon to be ex-husband," and calls her a victim of domestic violence. The Fox Valley Metro Police Department has not released details about how the incident unfolded or confirmed her obituary's statements.
May 5th, 2018 , Donald Brewer,  Age 45, Almond, WI

The suspect in a fatal shooting in Portage County has been ordered to be held on a $1 million bond. He has been identified as Steven Breneman, 31, according to a news release from the sheriff's department. Authorities believe Breneman shot Donald Brewer, 45, on his porch in the town of Almond Saturday evening. They said the motive appears to be allegations of "marital infidelity." The two got into a verbal altercation in front of Brewer's mobile home on 4th avenue and 4th street around 6:20 p.m. Saturday. In the prosecutor's statement, Breneman reached into his waist band to take out a gun and then fired twice at Brewer, striking him in the head.
Brewer's two sons, ages 14 and 12, witnessed the shooting, according to the release. They were able to identify the shooter. The suspect left the scene but was later arrested, officials said. Almond High School prom was temporarily suspended and everyone was moved to an off-site location while officials were looking for the alleged shooter Saturday. Once the suspect was arrested, prom was allowed to continue, according to the sheriff's department. Neighbors told News 9 they were shocked over the news Sunday. Breneman is set to appear in court again later this month. An autopsy was conducted on Brewer Monday as well.
May 14th, 2018, Iris and Willie Carter, Ages 64 and 71,  Milwaukee, WI
A Milwaukee man set a fire that killed his grandparents after an argument in which his grandfather pulled a gun on him, according to a criminal complaint.
Darren D. Carter, 23, is charged with two counts of felony murder in the deaths of Iris B. Carter, 74, and Willie James Carter, 71, according to the complaint and the Milwaukee County medical examiner's office.
The couple died from smoke inhalation in the fire May 14 at their home at 3842 N. 25th St., according to the complaint.
Carter told police he argued with Willie Carter after stealing money from his grandparents, and that during the argument his grandfather pulled a gun on him, according to the complaint.
He also said he set the fire in the couple's basement so he could frighten them the way his grandfather had frightened him by pulling out the gun, according to the complaint.
Carter was in the Milwaukee County Jail on Monday with bail set at $100,000, according to state court records.
May 16th, 2018 , Debra A. (Luckett) Hammond,  Age 52, Milwaukee, WI
A 59-year-old man was charged Friday in the death of his longtime girlfriend, according to a criminal complaint.
Jimmy Reed Bates was charged with first-degree intentional homicide, use of a dangerous weapon, in the death of Debra A. Hammond, 52.
Hammond was found stabbed to death May 16 in the home she shared with Bates in the 6500 block of North 70th Street, according to the complaint.
Bates, who had been a suspect in her killing, was arrested Aug. 26, according to the complaint.
He was in custody in the Milwaukee County Jail Friday, with bail set at $500,000, according to jail records.
May 16th, 2018 , Rayshawn Jackson, Age 24  Madison, WI

A man shot at a South Side apartment complex Wednesday night has died, and his alleged shooter now faces possible homicide charges.  Rayshawn Jackson, 24, died Monday night at UW Hospital, less than a week after he was shot in the head outside an apartment building at 9 Waunona Woods Court.
Police are recommending that Antonio Gentry, 36, who was arrested shortly after the shooting on tentative charges of attempted homicide, be charged with first-degree intentional homicide, police spokesman Joel DeSpain said.  Jackson's uncle Tim Maymon said family and friends will remember his nephew as someone who was working to turn his life around after past run-ins with the law.
In 2013, Jackson was convicted of possession of a concealed weapon and unlawful use of marijuana.  "Rayshawn was doing the right thing to be the right person," Maymon said. "Anybody can make a mistake; it's what you do when it's time for you to correct. I want people to know how good this kid became, and how this kid could say, 'My past will never dictate my future.'"
Maymon said Jackson loved to fish and play with animals.  He was also an athlete, playing on football and basketball teams at West High School.  At his home, Maymon said, Jackson would look out for his brother and sister almost like a father-figure. "He said, 'Mama, I'm not even all the way grown but … I'm going to help you,'" Maymon said.
Jackson also became a father figure to his girlfriend's young children, Maymon said, which he said was the source of an ongoing dispute with Gentry, the children's father.  After Gentry shot Jackson, police say, he tried to flee the area, going in and out of several apartment buildings as well as trying to carjack two vehicles.  Dane County Board Sup. Shelia Stubbs, who had been nearby collecting signatures for a political campaign at the time of the shooting, said residents have struggled to return to normalcy, secluding themselves indoors.  Residents met with police Monday night and hope to organize community events to bring the neighborhood together, she said.  "We as a community are going to recognize this as a moment of time," she said. "We are not going to let this define us."
May 26th, 2018 , Michael Neal,  Age 40, Milwaukee, WI
A 21-year-old man has been charged in connection to a fatal shooting that happened near 26th and Roosevelt Saturday, May 26.
Investigators say the shooting occurred during an altercation between Charles Richard and his ex-girlfriend's father, 41-year-old Michael Neal.
The victim's wife told investigators, Neal went to Richard's house to speak with him shortly after 10 p.m..
Officials spoke with Richard, who told investigators his sister told him that a car — driven by Neal — had done a U-turn and was parked outside their home near 26th and Roosevelt. Richard said he was scared so he "grabbed a black gun from the kitchen and went outside."
The complaint says Richard went outside and yelled, "What do you want?" or "What are you doing here?" To which Neal yelled back, "You said come over so we could talk."
According to a the criminal complaint, Neal was then shot in the head inside his vehicle.
Richard told investigators he was trying to scare Neal away by shooting the gun, but he "wasn't trying to hit the car or anyone inside."
After the shooting, Richard told investigators he gave the gun to his mother. He also wrote an apology letter to the victim's family.
Richard has been charged with first degree reckless homicide, use of a dangerous weapon.
June 17th, 2018  Erin Bushek Somvilai – Age 35, La Crosse, WI
Today, the La Crosse Police Department along with the La Crosse County District Attorney's Office announces that Erik J. Sackett (DOB 11-25-1979) of La Crosse is being charge with First Degree Intentional Homicide as part of the Erin Somvilai investigation.
On June 4th La Crosse Police had received a complaint that Erin Somvilai had not been heard from for several days.  La Crosse Police began a missing person investigation which continued until the discovery of Erin's body on June 17th.  Erin was found in Runge Hollow Lake in Vernon County by a local fisherman.  La Crosse Police along with the Vernon County Sheriff's Department recovered Erin from the lake and moved ahead with a homicide investigation.  The determination to proceed as a homicide investigation was due to the suspect using concrete blocks to weight her body down so that she would not surface and be located.  La Crosse Police took the lead on the homicide investigation and worked closely with the Vernon County Sheriff's Office and the Wisconsin Division of Criminal Investigation who was called in to assist.
Over the last several weeks an exhaustive investigation was conducted into Erin's death. As the investigation evolved, investigators evaluated information that they had received early on while Erin was still considered a missing person. A variety of information and circumstances led police to focus on a boyfriend of Erin's, Erik Sackett.  Erik was interviewed early in the missing investigation and provided statements to investigators which were later determined to be inaccurate.  Additional focus on Erik revealed circumstances and evidence that confirmed to Investigators he was the suspect.
Erik Sackett has been held in the La Crosse County Jail on an unrelated parole warrant since June 12th  and is expected to make an appearance in court on this charge tomorrow. Additional information and details will be made available in the criminal complaint at that time.
July 13th, 2018  Laurie Suzann Colon – Age 37,  Kimberly, WI
Laurie's obituary, which appears in Tuesday's Post-Crescent, describes Greg as Laurie's "soon to be ex-husband," and calls her a victim of domestic violence. Laurie and Greg Colon were in the process of getting a divorce, according to Outagamie County court records.
The Outagamie County Coroner's Office confirmed Tuesday that Laurie and Greg Colon died Friday.
Tina Kraut, a friend of Laurie's, said in an interview Tuesday morning that Laurie was planning to move to Pennsylvania — where she graduated from high school — after the divorce was finalized.
Kraut said she last spoke to Laurie last week and has had conversations with Laurie in which she described her husband as being controlling and verbally abusive.
"She was not allowed to go out or spend time with friends," Kraut said.
Laurie Colon was born Dec. 29, 1980, in Stevens Point to Kenneth and Nadine Guilbault of Appleton. She graduated from high school in Lititz, Pennsylvania, but moved to the Fox Cities in 2005.
She worked at Convergys as a supervisor for years before she became a sales team leader at eplus.com, an internet security firm.
Her funeral is scheduled for 11 a.m. Wednesday at Valley Funeral Home in Appleton. Visitation will be from 10 to 11 a.m. A GoFundMe page for Laurie has raised more than $3,300 to benefit Harbor House Domestic Abuse Programs in Appleton.
The Colons did not have children together, according to court records.
The Fox Valley Metro Police Department was sent to a single-family residence at 5:42 p.m. Friday and found a man and woman, both dead, police said Monday.
"As part of our initial investigation, there was a continued law enforcement presence at the scene of this investigation for several days," police said
No additional details have been released by police, who have not yet formally released the identity of the victims. The case was described as an ongoing investigation.
July 25th, 2018  Officer Michael J. Michalski – Age 52,  Milwaukee, WI
A 30-year-old man was charged Monday with first-degree intentional homicide in the fatal shooting of Milwaukee Police Officer Michael J. Michalski.
Jonathan Copeland Jr. is accused of shooting Michalski once in the head as the officer climbed a rear staircase and Copeland emerged from a pile of clothing, according to a criminal complaint.
Michalski's body camera recording went black when he fell forward.
Investigators believe Copeland had run upstairs to escape officers with the Special Investigations Division who had come to arrest him on drug and domestic violence offenses Wednesday.
When he found the upper door locked, Copeland hid silently for more than 10 minutes in a pile of clothing on a landing until Michalski closed in.
Copeland is also charged with two counts of attempted first-degree intentional homicide for shooting at Officer Travis Jung and Detective Jason Rodriguez.
After shooting Michalski, Copeland fired out a window at officers outside, the complaint states. One returned fire, caused Copeland to withdraw from the window. Copeland threw a .45-caliber handgun to the ground. It was empty.
Officers then heard Copeland yelling that his hands were up and not to shoot him.
According to the complaint, Copeland had texted his wife earlier Wednesday, warning that he would shoot police if they came after him. She had called police two days earlier to report Copeland's threats to shoot up her house for not paying him for an unspecified expense.
"Police cant save u fyi," he wrote, adding that he would shoot at police if she continued to contact them.
The complaint says that on the way to the hospital, Copeland told another officer accompanying him, "I will take it (a service weapon) off your waist and put one in the back of your head too."
Copeland, a felon, has a long criminal record stretching back to his teens. As of Monday, he was in custody at the Milwaukee County Jail on $750,500 bail.
According to information provided by Milwaukee police, officers spotted Copeland as they approached a house on North 28th Street, near West Wright Street, about 5 p.m. Wednesday.
Michalski, a 17-year Police Department veteran, died from his injuries at Froedtert Hospital. He was 52.
Copeland was not wounded.
August 13th, 2018  Officer Involved Shooting-  Milwaukee, WI
A man who Milwaukee police say was armed with a gun when officers shot and killed him was not legally allowed to have a firearm, court records show.
The 48-year-old man drew a gun during a traffic stop on the city's near south side, Police Chief Alfonso Morales said Monday evening at a news conference shortly after the shooting.
The man was wanted on a warrant in a felony domestic abuse case and probation violations. He had fled from officers earlier in the day, Morales said.
The shooting involved uniformed officers, Morales said, meaning they likely were equipped with body cameras, but police officials have not said if the shooting was recorded on body camera footage or by a squad car dash camera.
The Police Department also has not said how many shots were fired and has not publicly identified the man who was killed or the two officers involved, other than to provide the officers' ages and years of service.
As of Tuesday afternoon, the department had declined to release further information surrounding the shooting.
The shooting is being investigated by the Milwaukee Area Investigative Team, in accordance with state law that requires outside investigators to lead probes of fatal police shootings.
The man who was shot and killed was identified as Mario A. Hobson, a source told the Journal Sentinel.
His daughter told WISN-TV that Hobson had a history of suicidal thoughts and mental health problems. She could not be reached for further comment Tuesday.
It's unclear if Hobson sought mental health treatment based on court records available Tuesday. The records show Hobson's attorneys in his prior court cases did not raise his mental health or competency during those proceedings.
A warrant was issued for Hobson's arrest on July 29 when he was charged with felony battery, according to online court records.
According to the criminal complaint, Hobson approached his ex-wife July 21 while she was walking with friends in the 2300 block of North King Drive. Hobson pulled up to her in his car and grabbed both of her arms. He punched her in the head twice and grabbed her by the neck, leaving scratch marks.
In June 2017, he was convicted of misdemeanor disorderly conduct with a domestic violence modifier.
According to the complaint, Hobson and his then-wife got into an argument while driving. She ran from the vehicle and he chased her. Hobson's wife was asking for help from a car passing by when Hobson pulled up, pointed a gun at the car and said, "You (expletive) better keep going."
When Hobson's wife heard tires squeal and saw Hobson's car driving toward her, she pulled out a gun and fired two shots at the vehicle, the complaint says.
Hobson was convicted in 2005 of felony possession of cocaine with intent to deliver, making it illegal for him to have a gun.
August 18th, 2018  Jakari Wright – Age 21,  Milwaukee, WI
A 47-year-old Milwaukee man has been charged with reckless homicide in the fatal shooting of his son during an argument on Saturday.
Randell Wright told police he and Jakari Wright were arguing after Wright told his son he had to move out of their apartment in the 3700 block of West Oklahoma Avenue. Wright picked up his gun and then his son said, "Kill me, I want to die," Wright told police.
But instead, Wright said, his son tried to wrestle the gun away and it fired, striking his son in the left cheek.
Jakari Wright, 21, staggered around the apartment, bleeding profusely, then down the stairs before collapsing in the lobby of the apartment building, where others were trying to stop the bleeding when police arrived.
"I lost my son on some (expletive) that shouldn't have even went down," Wright told police.
Milwaukee County Medical Examiner Brian Peterson's autopsy concluded that Jakari Wright was shot from behind after his body had turned away from his father. Detectives concluded the evidence was inconsistent with Wright's version of the struggle and gunshot.
August 21st, 2018  Robert Thomas Jr. – Age 26,  Janesville, WI
District attorneys say they won't file charges against Sarina Stone in the death of 26-year-old Robert Thomas Jr.
Prosecutors determined Stone did murder Thomas, but lacked enough evidence to prove she intended to kill him.
Investigations find Stone and Thomas's relationship was almost daily violent in nature. There are several incidents of violence from Thomas against Stone.
Prosecutors say there's enough evidence to support Stone was trying to defend herself when she stabbed Thomas early Wednesday.
Stone picked up Thomas and they drove to a parking lot in the 2700 block of West Wall Street.
Stone told police that Thomas struck her during an argument before she stabbed him.
She then drove Thomas to Mercyhealth where he later died.
He died from a single stab wound to the chest.
August 22nd, 2018  Henri Washington – Age 40, Milwaukee
New details have been released in the murder-suicide that shocked a Wauwatosa neighborhood back in August. One of the men found dead in the home was a psychiatrist who lived there. The other was his lover.
Police say Henri Washington was found inside the home with a gunshot wound to the back of his head.
The man who lived there, Mark Batory, was shot in the mouth.
Police say Mark and his wife got divorced last year and on the day of the shootings, his 13-year-old son was outside the home.
The boy told officers that Henri came over and started arguing with Mark, even saying "Are we going to do this in front of your son?"
They went inside and Mark's son said he heard the two pops of gunshots.
Friends of Mark told police there had been violence in his relationship with Henri in the past.
Officers say just before he died, Henri left notes with messages to the effect of, 'I love you. Take care of my family. I'll see you on the other side.'
Mark's friends were adamant to officers that he didn't own a gun and never would.
Police believe Henri may have stolen the weapon used from an ex-boyfriend.
August 23rd, 2018  Attempted Homicide/Suicide,  Brookfield, WI
A 54-year-old Brookfield man who closed a garage door on his face died Thursday, the Waukesha County Medical Examiner's Office said, three days after the incident in which he is also suspected of bludgeoning his wife with a dumbbell.
Police are treating the investigation as an attempted homicide after responding to a domestic violence case Monday, according to a search warrant affidavit filed by City of Brookfield police in Waukesha County Circuit Court.
The couple's 22-year-old daughter, who was home from college, heard her mother, 52, screaming and called 911. The daughter had been in her room when she heard several thuds and the garage door close.
The mother was found bloodied and her teeth missing. Responding officers found the husband lying on the ground in the garage with trauma to his face.  A dumbbell was located nearby, which may have been used to batter the woman, according to the affidavit.
The husband was found with his head underneath the overhead garage door. The safety feature of the door had been disabled. A rope tied to the release for the door was also visible; It appeared the rope was used to release the door, the affidavit said.
The couple was taken to Froedtert Hospital, the affidavit said.
A search of the couple's home found three human teeth in the hallway, one tooth on the garage floor, a 5-pound dumbbell, a rope connected to a garage cord and computer equipment.
The couple filed for divorce in January, but suspended proceedings July 11 to try and reconcile, according to online court documents. Court records showed one previous incident of domestic violence in 2003.
September 3rd, 2018 Quantrell Ross, Age 38, Milwaukee WI

Homicide Charge Filed Against Milwaukee Woman Who Stabbed Boyfriend
A Milwaukee woman charged with homicide told police the dead man had been punching her, so she grabbed a butcher knife and stabbed him.  The incident happened September 3rd.  Officers were called to the apartment and, when they arrived, they say 33-year-old Danielle Latham was calm, even though she was sitting on the floor with blood on her hands and clothes.  Quantrell Ross was unresponsive and life-saving measures failed.  Latham is scheduled to return to Milwaukee County Circuit Court Friday.  If convicted, she would face up to 60 years in prison.
September 24th, 2018  Benjamin Eldridge, age 34, West Allis, WI
A 33-year-old Milwaukee man is accused of stabbing his brother to death early Monday on a West Allis street, police said.
Police on Friday identified the victim as Benjamin Eldridge, 34. His brother, Jonathan Eldridge, has been charged with second-degree reckless homicide — use of a dangerous weapon.
Police said the brothers were traveling together in a vehicle in the 6700 block of West Beloit Road when an fight ensued and Jonathan stabbed Benjamin multiple times. Benjamin exited the vehicle and died as a result of his injuries in the 6700 block of West Lincoln Avenue.
September 25th, 2018    Dorwhitem Johnson, Age 31, Milwaukee WI
Milwaukee man has been charged after repeatedly abusing his wife. 40-year-old Archie Griffin has been charged with five criminal accounts including mayhem domestic abuse, aggravated battery and first degree recklessly endangering safety along with two counts of bail jumping.
Around 9 p.m. on September 25 Griffin called 911 to say that he got into a fight with his wife and she needed medical attention. He said his wife was going in and out of consciousness. When Milwaukee Police Officers arrived at the house the victim, Dorwhitem Johnson, was found dead in a bed.
When detectives investigated the victim's body they found distinct discoloration near the mouth and on the cheeks of her face consistent with a chemical burn. Detectives found cigarette burns to the victim's private parts and additional signs of chemical burns to the neck along with bruising and healing cuts on her chin, inner thighs, stomach and back.
The Medical Examiner determined that the body had been dead for over ten hours despite Griffin pretending to talk to the victim while making the initial 911 call.
The ME believes the victim was whipped with an object and burned with cigarette multiple times. The woman had cuts and bruises all over her body consistent with being beaten.
An official cause of death has not been determined.
In a statement to police, Griffin said he thought his wife was cheating on him and "lost it." He told police he punched her in the head and body around 15 times and strangled her with his hands but said she never lost consciousness. The criminal complaint says Griffin admitted to kicking her in the head, arms and neck and hit her in the head a few times with a wooden chair leg.
Griffin told police he would put his cigarettes out in numerous spots on his wife's body. He said he whipped her with a phone cord and bit both of her shoulders. He said the beating lasted for about two hours and happened either a week or two weeks before he called 911.
Griffin said he was trying to nurse his wife back to health, but could tell something was wrong. He said she did not want to go to the hospital.
September 29th, 2018    Sherry Waller Age 34, Madison WI
Madison police say a man with a history of domestic abuse shot and killed a woman he had been seeing before killing himself over the weekend.
Authorities said Monday that 39-year-old James Sykes shot and killed 34-year-old Sherry Waller in her home late Friday or early Saturday before turning the gun on himself.
Madison Police Chief Mike Koval says Sykes shot Waller once in the head as she lay on her bed while two of her children were in the home.
The Wisconsin State Journal reports Koval said Waller and Sykes had been in a relationship since at least around last Christmas. Sykes was convicted of felony domestic abuse in 2016, making it illegal for him to own a firearm. Police are unsure how he obtained the gun.
October 30th, 2018    Dalton Ziegler – Age 24, Dane, WI
MADISON (WKOW) – A prosecutor says a 20-year-old woman's suspicions about her boyfriend's infidelity led to his fatal beating.
That woman, McKayla Tracy of Lodi, was weeping through the entirety of a bail hearing Thursday at the Dane County courthouse.
Authorities say her boyfriend, 24-year-old Dalton Ziegler, was found Tuesday at his Dane home on Highway 113.
Deputy Dane County District Attorney Matthew Moeser says Tracy was living at the home and summoned Drew Luber of DeForest and Jacob Johnson of Sun Prairie to the home to confront Ziegler over his alleged cheating.
"Mr. Johnson struck Mr. Ziegler multiple times, likely while Mr. Lueber was holding him," Moeser says. "While Mr. Ziegler was on the ground, Mr. Johnson made statements to the police suggesting he kicked him to make sure he was breathing."
Tracy's attorney, Greg Dutch, says Tracy tried to intervene to spare Ziegler.
"It appears she was in a corner telling the two co-defendants to stop," Dutch says.
But Moeser says Tracy, Luber and Johnson left Ziegler at the home, took his debit card and $25 and spent the money and used the card at a gas station.  Moeser says another woman who was at the home at the time of beating also left, but returned 16 minutes later to call 911, but it was too late.
Moeser says felony murder charges will be filed against Tracy, Luber and Johnson.  Felony murder involves a death taking place in connection with the commission of another crime.
Court Commissioner Jason Hansen set bail at $50,000 for Tracy and Luber, and $35,000 for Johnson, noting Johnson's absence of any criminal record.  Tracy and Luber both have drug convictions and Luber has a pending case on charges including battery.
If the three remain jailed by Monday, they will again appear in court with charges filed against them.
Robert Garcia – Age 60 – Kenosha  October 29th, 2018 
A Kenosha woman may have helped her husband commit suicide — or she may have murdered him.
Dawn McDermid, 62, is being held on $300,000 bond for the death of her husband of 18 years, Robert Garcia. McDermid has not yet been charged — charges are expected Monday — but Deputy District Attorney Angelina Gabriele laid out the potential case against her at a temporary bond hearing Wednesday.
Gabriele said that, at the least, the state plans to charge McDermid with assisting suicide and obstructing police. "It sounds to me that there may be evidence of intentional homicide here," Commissioner Jon Mason said in setting bond.
McDermid, sometimes crying, sometimes shaking her head as Gabriele spoke to the court, sat in a wheelchair during the hearing.
Kenosha Police were called to McDermid's home on the 7000 block of 53rd Street at 7:10 p.m. Monday. They found Garcia dead on the floor of the garage. McDermid told them she had come home from spending the day in Chicago to find that her husband had killed himself. She told police she and Garcia had been estranged.
But Gabriele said police became suspicious about the events leading to Garcia's death and said McDermid eventually admitted to police that she had a hand in it.
"While suicidal steps may have been part of what occurred … she may have prevented him from changing his mind and then prevented him from seeking help," Gabriele said.
According to Gabriele, McDermid — a former nurse with a master's degree in nursing — did not find Garcia dead. Instead, she later told police, she found him collapsed in the garage, still breathing.
Instead of providing aid and calling 911, Gabriele said, McDermid went back into her home and put on latex gloves. She returned to the garage, and "used a razor blade to slash his wrists and then left him in the garage to die."
The prosecutor said McDermid locked the door of the garage so her husband couldn't get into the home if he came to, and may have turned up the radio on the vehicle in the garage so if he called for help he would not be heard.
Gabriele said the vehicle was found running when police arrived. "There was carbon monoxide, but not in sufficient quantity to cause death," she said.
She told the court commissioner that the cause and manner of death has not yet been determined by the medical examiner.
According to Gabriele, McDermid had hidden the bloody gloves in her purse, a purse she had with her when she went to the Kenosha Police Department to answer questions. The prosecutor said that McDermid drove to the police station with her son, and that, while they were in the car, she sought his help in disposing of the gloves. He refused, and later told investigators what she had said.
Gabriele said that McDermid later admitted to police that she had flushed the gloves down a toilet at the police station before her arrest.
Gabriele said there was "a large amount of cash" found in McDermid's purse, along with her husband's credit cards.
Public defender Ben Schwarz represented McDermid at the temporary bond hearing, although he said she will not qualify for a public defender. He told the court McDermid disputes many of the allegations Gabriele laid out in court.
In the month before his death, Garcia had run-ins with police, including a domestic violence charge.
Garcia, 60, was charged with OWI-second offense on Sept. 19, and was ordered not to drink alcohol as part of his bond.
On Sept. 29, McDermid called police to report that her husband was drunk and being irrational and threatening. According to a criminal complaint for charges filed Oct. 1 against Garcia, McDermid told police on that day that Garcia had come home from work drunk, although he had just gotten out of rehab days before.
She told police she knew that Garcia hides alcohol under the seat of his pickup truck, so she checked and found an empty vodka bottle and a partially consumed bottle under the seat.
"Dawn went on to explain that she confronted Robert with the bottles of alcohol and he was angry," the complaint stated. "Dawn explained that Robert raised a balled fist in the air while (they were) close to each other and she was afraid Robert was going to hurt her."
The complaint stated that Garcia left the house, and that he did not hit McDermid.
According to the Oct. 1 complaint, McDermid told police that Garcia had been making suicidal statements in recent weeks. Later the same day, McDermid called police again when Garcia returned home. An officer spoke to him and said he appeared to be intoxicated and smelled of alcohol.
"Robert refused to speak about the earlier incident with Dawn. However, Robert stated that he was not from this planet and that he was going to suffer 'sleep death.' Robert would not explain what 'sleep death' meant," but assured police he was not suicidal, the complaint stated.
He was arrested and later charged with disorderly conduct-domestic violence and bail jumping.
The day Garcia died, he was to appear in court for a hearing on the OWI case. When he did not appear in court, a warrant was issued for his arrest.
McDermid is next scheduled to be in court Monday, with the state expected to file charges at that time. If she is charged with assisting suicide, she would face spending up to six years in prison. If charged with first-degree intentional homicide, she faces a mandatory life sentence.  Note:  she was later charged with reckless homicide.    http://www.kenoshanews.com/news/local/woman-charged-with-reckless-homicide-after-husband-s-death/article_0d5540a1-13c1-5be2-bacc-d9ae2808e9f5.html
Meanwhile, she told the court she hoped to post bond.
"I could post it myself if I could have access to my wallet and my keys," McDermid said.
Elaina Rookard – Age 19, Milwaukee, November 11th, 2018
Milwaukee police are investigating a homicide that happened Sunday night, Nov. 11 near 11th and Keefe. Witnesses and family members of the victim and suspect said there was no reason for someone to lose their life in an argument that started over a man.
It happened around 7:30 p.m.
Police said the victim, identified by family members as 19-year-old Elaina Rookard, and the suspect were involved in an altercation outside of a residence when the victim suffered a serious gunshot wound. The victim was taken to the hospital, where she died from her injuries.
"People saw the goodness in her and loved her for it. She did everything for anybody. You can ask anybody out here. She did something for everybody out here," said Tatty Harris, friend of Rookard.
The 37-year-old suspect was arrested. Her mother, Liz Klepp, is now caring for her two young children, who witnessed the shooting, according to Klepp. Klepp said she believes her daughter was acting in self-defense.
"I'm a basket case. There's nothing else to say. I can see what everybody else goes through now. I tried to talk to her and say 'you can have him. Take him. He's all yours,' but she didn't like that. I don't know what to do. I'm empty. I don't know what to do," said Klepp.p
Rookard's loved ones gathered for a vigil in her honor on Monday night. They said Rookard was overcoming obstacles on her way to a bright future — making a comeback after she was arrested in June for speeding and driving under the influence of a controlled substance with a baby in the car.
"She was actually in the transfer program at MATC to become a social worker through UW-Milwaukee. She had her whole life in front of her. I was so proud of her," said Lyndsey Siskoy, Big Brothers, Big Sisters mentor.
"She was a good person. She had a good heart. She`d give anybody here anything," said Harris
The investigation continues. Police are not releasing the identity of the suspect until she's charged.
Madeline Wegner – Age 27, Brookfield November 17, 2018 
A Franklin man has been charged in connection with the murder of his estranged wife.
Prosecutors charged Sunkeun Kim, 29, with one count of first degree intentional homicide and two counts of felony bail jumping.
According to a criminal complaint, on Sunday evening, Nov. 18, Town of Brookfield police officers were called out to a condo complex near Bluemound Road and Brookfield Road, after a 911 caller indicated her roommate, Madeline Kim, 27, was dead. The roommate said the front door to the home was ajar, and Kim's body was found on the floor in her bedroom. The roommate said Kim was last seen on Thursday evening, Nov. 15 when she left to go to her parents' house for the weekend.
A neighbor told investigators late on Friday, Nov. 16/early on Saturday, Nov. 17, he woke up to "several loud thumps in a row," with his bedroom adjacent to Madeline Kim's bedroom wall. He said he got up and looked out the window and the lights in Kim's unit were off. He said he noticed a black Toyota SUV parked in front of the unit's garage, and said this was suspicious because he knew the residents were out of town. The complaint notes Sunkeun Kim drives a black Toyota SUV.
The complaint notes at the end of September, Sunkeun Kim made his initial appearance in court in Waukesha County on domestic violence charges, including strangulation, false imprisonment, battery and disorderly conduct for incidents in August and September allegedly involving Madeline Kim. The criminal complaint in that case said on Sept. 22, Madeline Kim indicated Sunkeun Kim had been violent with her after "she had three drinks, and he only allows her to have two." She said he also opened a credit card she received in the mail without her permission — and told her he wanted a divorce, and she would need to repay his parents for the wedding. She said he slapped her in the face, and when she tried to leave, he took her phone and keys before pushing her onto the bed and strangling her. She said she lost consciousness and "thought she was going to die." She said each time she attempted to leave, she was strangled or hit. She was eventually able to get her phone — texting a friend "save me." The friend showed up and picked her up.
She told investigators Sunkeun Kim had threatened to kill her, the dog and himself, and showed investigators pictures from late August when he physically assaulted her during an argument about finances.
At this point, Sunkeun Kim was released on $15,000 bond, and ordered to have no contact with Madeline Kim or her residence. The complaint said Madeline Kim told investigators "she was scared of Sunkeun, but loved him and didn't want him to get into trouble." She said she believed the physical abuse would continue, and was progressively getting worse.
Madeline Kim filed for divorce on Oct. 29, the complaint said.
The complaint said Madeline Kim reported Sunkeun Kim contacted her on Oct. 10 at the University of Wisconsin-Milwaukee Student Union. He was charged with felony bail jumping.
After she was found dead, a search warrant was executed at her home, and the complaint said investigators could not locate her cellphone. The complaint notes Sunkeun Kim took Madeline Kim's phone during the prior domestic incidents.
As a result of the prior alleged incidents, the complaint said Sunkeun Kim was required to be on GPS monitoring. Investigators learned of a "tamper alert" related to Sunkeun Kim's GPS device on Monday, Nov. 19, and he reported that he was "having a battery problem with the device over the weekend," and soon arrived at the GPS company. The complaint said of the two tabs on the GPS tracker that would set off a tamper alarm, the top one was compromised. The GPS records revealed Sunkeun Kim was near Bluemound and Brookfield on the afternoon of Friday, Nov. 16 — less than a quarter mile from Madeline Kim's home.
The complaint said on Tuesday, Nov. 20, detectives observed marks on Sunkeun Kim, including abrasions on his left hand and a burn mark on his left arm. This, after he was approached by the detectives while walking through an alley, who said they wanted to talk to him about his wife. He said he "just heard the news," and followed the detectives to the Waukesha County Sheriff's Department because they had a search warrant for his phone.
While at the WCSD, the complaint said Sunkeun Kim made statements to the detectives without being questioned, including "I don't want to go to prison," and "I need to go home to Korea."
A search of Sunkeun Kim's phone revealed searches for things like "shoehorn ankle bracelet trick," "if you are stabbed in the neck," "carotid bleeding," stun gun and stun gun side effects. These searches were deleted, but recovered by investigators. Sunkeun Kim was then taken into custody.
He told investigators on Friday, Nov. 16, he tried to remove his GPS device in the shower. The morning after his arrest, on Wednesday, Nov. 21, the complaint said caseworkers went to speak with him as they do for all new lockups, and he was advised of the homicide charges. The complaint said he told them "I need you to tell my attorney I did the homicide. Obviously I'm on GPS."
The complaint said an autopsy revealed Madeline Kim was strangled to death and suffered blunt force trauma to the head.
Madeline Kim's mother indicated Sunkeun Kim moved about $23,000 out of the joint bank account for Madeline and Sunkeun during the first week of November, and noted that her daughter was "scared of Sunkeun" and "afraid he would kill her."
Kim made his initial appearance in court in this case on Wednesday, Nov. 21. Cash bond was set at $1 million, and a preliminary hearing was scheduled for Dec. 13.
Unnamed Baby Boy – Age 7 weeks, OshKosh  November 29th, 2018
An Oshkosh man has been charged in the shaking death of his infant child.
Cory D. Lyons, 27, is charged with 1st Degree Reckless Homicide in Winnebago County.
On Nov. 29, Oshkosh Police were called to a local hospital for a report of a pulse-less, non-breathing, seven-week-old child.
Officers interviewed the child's mother who said she had left the baby in the care of the father, Cory Lyons, while she was at work. It was her first day back at work since she had given birth, according to a criminal complaint.
The mom told police that Lyons called her at about 7 p.m. that night to tell her the child's breathing wasn't right and she needed to come home. The mom arrived at the family's home at 547 W. 8th Ave to find the baby making "gasping" sounds.
Doctors performed a CT scan and found the child was suffering from a brain bleed. The child later died at the hospital.
Police spoke with Lyons who said the child had been "fussing." He initially tried to blame his dogs for injuring the baby, but police questioned their ability to cause a brain bleed.
Lyons continued to change his story. First, he said the dogs jumped on the child. Then he said he may have put the baby down too hard. Then he said he dropped the baby on the floor.
Eventually, Lyons told police that he had become " highly frustrated" with the child's fussing and crying and "jerked him." Lyons described placing his hands around the child under his arms and around the rib cage. He then demonstrated how he jerked the child.
Lyons said he shook the baby between five and six times.
"He had explained that he was frustrated. He stated the child's head snapped back and came forward. The defendant acknowledged that he had not been supporting the child's head in any way at this time," reads the criminal complaint.
At this point, the child was still crying. Lyons told police that he set the child down and walked away.
Lyons appeared in court Dec. 4. Cash bond was set at $250,000. A preliminary hearing is scheduled for Dec. 13.
Jason Killips – Age 36, Kenosha November 222nd, 2018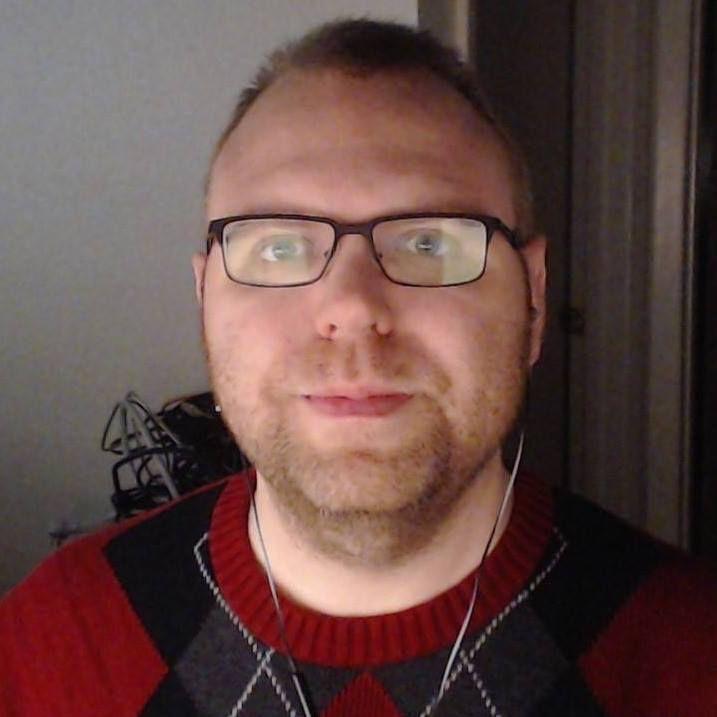 Updated April 2021:  Saying he was a danger to the public, a judge sentenced Daniel Vanderpool to spend the rest of his life in prison.  Vanderpool, 41, was convicted by a jury in January for the stabbing death of Kenosha resident and Carthage College student Jason Killips in what prosecutors called a frenzy of violence in November 2018, the killing occurring hours after Vanderpool had attended Thanksgiving dinner with Killips' parents.  According to testimony at trial, Vanderpool and Killips met online and formed a romantic relationship. On the night he was killed, Killips had taken Vanderpool to meet his parents at their home. The pair had also met with a friend of Vanderpool's in Racine, sharing cocaine and at one point during the evening selling a cell phone at an automated kiosk at a Racine County Walmart.
Prosecutors argued at trial that Vanderpool, an addict who was desperate for more cocaine, killed Killips, 36, so he could steal his phone after learning that he could get quick cash at the phone sales kiosk.  Killips was stabbed 22 times. When his body was discovered in his apartment, his index finger had been cut off and was missing, prosecutors arguing that Vanderpool severed the finger so he could bring it with him to unlock the stolen phone when he returned to Walmart to sell it.
At his sentencing Tuesday, Killips' parents spoke about their son and the impact of his loss. Kenosha County District Attorney Michael Graveley said the parents were devastated by the murder, saying "in most ways that matter to the human spirit," their lives ended with the death of their son.  Graveley said Vanderpool had a long criminal history, having been to prison or a correctional facility eight times before his arrest for the homicide.  Defense attorney Brett Copeland asked that Vanderpool be given the chance of release after 30 years in prison, outlining an abusive past and mental illness, saying Vanderpool's childhood was "completely marred by neglect and trauma." Copeland said Vanderpool was in foster care from the ages of 2 to 9, was sexually assaulted at the age of 10, and was physically and emotionally abused by his parents. He was diagnosed as an adult with post-traumatic stress syndrome.  Vanderpool spoke briefly, apologizing and asking Killips's parents for forgiveness.  "I am sorry I took Jason away from any destiny he was going to have, all his hopes and dreams," he said.  Kenosha County Circuit Court Judge Jason Rossell said Vanderpool's history of abuse may have played into his actions as an adult but said that his criminal history shows he does not learn from the consequences of his behavior.  "You do not care about the consequences of your actions, you do not think about the consequences of your actions before you take them," Rossell said.  Rossel said allowing Vanderpool release from prison would be a danger to the public and would depreciate the seriousness of his crime.
William Swift – Age 48, Darien December 2nd, 2018
Police have identified three people from the village of Walworth among the victims of a suspected murder-suicide discovered here Sunday.
Police said the incident involved Steven and Rebecca Kohs, described as an estranged couple, who were involved in divorce proceedings earlier this year.
Steven Kohs, 34, was found dead of a possible self-inflicted gunshot wound. His wife, Rebecca Kohs, 39, was found shot, but she survived and is expected to make a full recovery.
Also killed was William Swift, 48, who was found shot to death inside an apartment at the scene.
Police have not released information about Swift's relationship to the Kohses.
According to the Delavan Police Department, police were called just after midnight Sunday on a report of gunshots fired at an apartment at 127 N. Walworth St. in the village of Darien.
Police said Steven Kohs was found dead outside the apartment, while William Swift was found inside the apartment. Police did not specify where Rebecca Kohs was found injured.
Walworth County court records show that Rebecca Kohs filed for divorce from Steven Kohs in February, but that the case was dismissed a month later. Records show that the couple at the time lived in the 300 block of Fox Lane in Walworth.
Unnamed Baby Boy, Age 10 months, OshKosh December 12th, 2018
A 34-year-old Oshkosh man is facing a first degree reckless homicide charge after a 10-month-old boy died last week.
As Action 2 News has reported, first responders answered a medical call on the 800-block of Grove Street the night of December 9.
The baby boy was taken to an Oshkosh hospital, then flown to Children's Hospital of Wisconsin in Milwaukee. He was pronounced dead three days later.
According to the criminal complaint, a CT scan showed evidence of child abuse.
The child had retinal hemorrhaging in the right eye, as well as bleeding behind the right eye and a subdural hemorrhage to the right side of his brain.
On December 12, the 10-month-old was pronounced dead at Milwaukee's Children's Hospital.
The criminal complaint says the autopsy showed the baby suffered such a sever injury to the head that his brain swelled to the point that it fractured his skull between the plates.
Rhonda Woods, Age 43, Tomah December 13th, 2018
Police say two people who were found dead in the Town of La Grange had died of gunshot wounds.
The Monroe County Sheriff's Office says the body of a woman was found lying outside a residence on Thursday morning, and a man's body was found inside. Sheriff Scott Perkins told WEAU-TV that authorities believe the man killed the woman.
Authorities identified them Friday as 43-year-old Rhonda Woods and 54-year-old Patrick Woods, both of Tomah.
Authorities said the deaths were an isolated incident and the public was not in danger.
The La Crosse Tribune reports the residence was near an elementary school. Law enforcement officials advised the school to keep children indoors during the response to the scene.
John Likeness – Age 54, Menomonie December 30th, 2018
ALL SERVICES ARE FREE AND CONFIDENTIAL  NEW TEXT LINE:  (906) 290-9081

PO Box 1172, Marinette, WI  54143 ~ (800) 956-6656
1530 Main St., Marinette, WI  54143 ~ (715) 735-6656  Fax: (715) 735-7293
1201 Main St., Oconto, WI  54153 ~ (920) 834-5299  Fax: (715) 735-7293