2017 Deaths
As of December 31st, 72 lives have been lost to domestic violence homicide in 2017.  That's one person killed every 5.1 days.   21% of victims were age 18 or under.
January 3rd, 2017  Stephanie A. Jones, Age 18 – Milwaukee
MILWAUKEE —An 18-year-old man wanted in connection with the shooting death of his ex-girlfriend was released from custody a month ago, records show.
Hakeem Tucker was sentenced in March to 40 months in prison after he was convicted of robbing his own friend at gunpoint. He sentence was stayed by a judge in favor of just nine months in the House of Correction and probation.
Now Tucker is a fugitive wanted for the death of Stephanie Jones.
"He always told her he's going to kill her, swear to God," Jones' brother, Steve Jones, said Tuesday. "He was always like, 'I'm going to kill you. I'm going to kill you.' And I guess it came true. He did it."
Steve Jones said he was inside the home near North 41st Street and West North Avenue when Tucker forced his way inside.
"My daddy saw him. He started tangling with my daddy, and he shot my daddy first," Jones said. "My sister ran up on him, got to hitting him. That's when he shot my sister two times in the chest."
Jones' father was hospitalized with a serious injury, police said.
Jones said police have been to the family's home in the past, explaining that his sister was concerned because Tucker had been violent. Sources said he'd been arrested and accused of domestic violence but never prosecuted.
Jones and Tucker have a two-year-old daughter together.
January 23rd, 2017 Maryory Roig-Cartagena, Age 27 – Milwaukee
A 24-year-old man was taken into custody on Tuesday, one day after a double shooting that left a young mother dead and another man injured, police said.
A police spokesman said the suspected shooter was known to the victims but did not elaborate on a motive.
People who live in the area of 13th St. and Montana Ave. said the Monday evening shooting may have stemmed from a domestic dispute that turned violent. Arriving officers said they found 27-year-old Maryory Roig-Cartagena with a gunshot wound. First responders tried to save her, but she died on the scene.
"Nobody heard anything at all. I guess it was quiet until the cops started coming in," said a neighbor named Jose who didn't want to reveal his last name. Neighbors who spoke to WISN 12 News said they didn't hear the gunfire but did see the mother of two talking with three men outside the home a few minutes earlier and she seemed upset.
"I just heard them talking. They were all standing out by the car, kind of arguing in a way a little bit, cause she was like kind of angry the way she was raising her voice. And then that's pretty much what we heard, that she was not going to let somebody hit her, or something like that," said a neighbor named Maria who also did not want her last name released.
Both neighbors said it seemed Roig-Cartagena was telling the men someone else had been hitting her.
"You could kind of hear them talking in Spanish. She said that maybe the guy inside was going to hit her and I guess she said she wasn't going to have it," said Jose.
Roig-Cartagena's sister said her sibling was hard-working and will be dearly missed. She didn't want to speculate on what happened.
Investigators said a 28-year-old man was also shot. Despite a serious wound, he was able to escape the house and call for help. Medics rushed him to the hospital.
Police said both victims knew the suspect shooter and said the surviving man was able to identify him.
The name of the man in custody was not released as of Tuesday evening because formal charges hadn't been filed.
February 4th, 2017 Anthony Upchurch, Age 53 – Milwaukee

MILWAUKEE — 43-year-old Angela Crawford is charged with second-degree reckless homicide in connection with the January 27th stabbing of Anthony Upchurch. Upchurch was stabbed in the neighborhood near 95th and Thurston on Milwaukee's northwest side. He died from his injuries on February 4th.
According to the criminal complaint, Milwaukee police received a 911 call on the evening of January 27th regarding a stabbing. The complaint indicates Crawford was the person who made that call. The caller "stated that a person had been stabbed and that he is not breathing."
When police arrived on the scene, they found Upchurch sitting on the bottom s
tairs at the residence. He was "holding a bloody towel up to his face." When an officer asked Upchurch where the person who injured him was, "Upchurch pointed toward the front door and quietly stated 'outside.'" On the way to the hospital, the officer asked Upchurch if he knew the name of the person who cut him and Upchurch stated 'no.' He stated "he knows the male who cut him, but does not know the person's name."
The complaint indicates Upchurch needed surgery for his injuries because the "wound caused a puncture to the carotid artery." Upchurch apparently suffered a stroke while in surgery which caused paralysis to his left side. On February 4th, Upchurch was pronounced brain dead.
The complaint indicates Crawford maintained her innocence in Upchurch's stabbing — stating Upchurch was stabbed outside of the residence. But surveillance video recovered from a nearby home "does not show any person leaving or entering the front door" of the residence on that January evening.
Prior to his death, the complaint says Upchurch's brother visited him in the hospital. The brother told detectives Upchurch was able to open his eyes and communicate non-verbally. During that conversation, Upchurch apparently batted his eyes to indicate a woman stabbed him. When the brother asked, "Did Angie do this to you," Upchurch apparently moved his head and batted his eyes. When the brother asked whether the stabbing happened on the street, Upchurch did not respond. When the brother asked if this happened in the house, the complaint says "Upchurch batted his eyes once and lifted his right hand slightly in an attempt to reach out to him."
If convicted, Crawford faces up to 25 years in prison and $100,000 in fines.
February 5th, 2017  Loren High, Age 28 – Milwaukee
A 30-year-old Waukesha woman has been charged with killing her ex-boyfriend, possibly with his own gun, after police say they saw through her apparent efforts to build an alibi with bogus texts after the crime.
Porsche Marie Humphery, who lists an address in the 2400 block of Springdale Road,  is charged with first-degree reckless homicide, as a party to a crime in the Feb. 1 death of Loren High.
A friend found High, 28, dead inside his home in the 3800 block of N. 24th Place on Feb. 5, after he and others had not heard from him and could not reach him by phone. At least three of the victim's acquaintances said they were aware High and Humphery had been in an off-and-on relationship, and that Humphery had threatened to have people harm High.
Another girlfriend told police that she had been in contact with High about 10 p.m. Feb. 1, when he texted her, "Having a much needed conversation with my ex to get closure. Wish me luck."  She never heard from him again.
High's cellphone showed several messages back and forth with Humphery starting earlier that day, in which she asked if he was home, and he told her when he had arrived. Then at 12:41 a.m. Feb. 2, Humphery texted she hoped he wasn't mad that she didn't come over.
Investigators found that GPS data from Humphery's phone put her in very close proximity to High's house that evening, from about 7 to 11:30 p.m.  Inside his bathroom they found clothing Humphery was seen on video wearing Feb. 1., which smelled of cleaning agents. They also recovered Humphery's fingerprint from a broken piece of glass inside the home, glass the other girlfriend said she had not seen when she was at High's residence much earlier on Feb. 1.
High's .40-caliber Glock handgun, which friends said he called "Betty," and left uncased in his home, was missing when police responded to his house Feb. 5.  They did find two empty .40-caliber casings in a closet.
Humphery denied she ever went to High's house on Feb. 1 but gave a detective conflicting statements about where she had been and how she came to know of High's death.  She is being held on $25,000 bail and is scheduled for a preliminary hearing Wednesday.
February 6th, 2017  Karie Lantz, Age 44 – Eau Claire
Nine days before her death, Karie J. Lantz sought to end her 21-year marriage to Dean J. Lantz, saying it was irrevocably broken, according to court records.
Karie Lantz, 44, of 937 W. Hamilton Ave., also was seeking a restraining order against her husband, 49, who lived at 2041 Crescent Ave., court records indicated.
The bodies of the couple were discovered by a family member Monday inside the home they once shared at 2041 Crescent Ave., on the city's southwest side, Eau Claire police Chief Gerald Staniszewski said Tuesday.
The family member called 911 at 3:12 p.m. Monday to report the deaths, Staniszewski said. The caller believed both Karie and Dean Lantz died of gunshot wounds.
Eau Claire police officers immediately responded to the location, secured the scene and entered the home, Staniszewski said. Inside, they found Dean and Karie Lantz with "significant physical injuries." Both were pronounced dead at the scene.
"On behalf of the Eau Claire Police Department, I want to express our sincere condolences to the family and friends of the Lantz family," the chief said.
During the department's investigation, police learned a family member had unsuccessfully attempted to contact Karie Lantz and went to the home at 2041 Crescent Ave. to speak with her, Staniszewski said. This family member entered the home and found Karie and Dean Lantz dead, and a firearm was located at the scene.
Autopsies will be conducted today on both bodies at UW Hospital in Madison to determine the cause and manner of deaths.
That said, "homicide is a component of these deaths," said Matt Rokus, deputy police chief of the department's investigations and professional standards division.
Police declined to comment on whether the deaths were a murder-suicide.
News of their deaths shocked those who knew them.
Karie Lantz's longtime friend Shannon Urness of Mondovi said she learned of the deaths from a Lantz family member.
"My heart was crushed, and I couldn't speak," she said Tuesday about her reaction to the news. "I just cried and have not stopped crying since this morning. Total shock to have this happen to someone so dear to me."
Urness grew up in the same neighborhood as Karie Lantz and said she spent just about every weekend at their home, where Karie Lantz's family welcomed her with open arms.
"Karie was a most beautiful soul," she said. "She lit up the room when she walked into it, and her laughter filled it up. She could be mischievous, and that's what made her fun to be around."
Urness said Karie Lantz had two daughters and three sons.
"She loved her kids with all her heart and would do anything for them," she said. "She is gone too soon and will be deeply missed by everyone who was lucky enough to know her."
Without knowing Dean Lantz well, Urness did say he was quiet and kept to himself. While Urness wasn't aware of a pending divorce between the couple, she said Karie Lantz never let anyone know if something was wrong.
"She was just always happy," Urness said.
Gerald Steidtmann saw Eau Claire police descend on his street — Crescent Avenue — Monday afternoon and didn't know what was going on. Steidtmann, who has lived there for 30 years, said he was surprised when he learned the couple from two doors down were dead.
"Nothing has ever happened here like that," Steidtmann said of the deaths of Dean and Karie Lantz. "It's too bad."
On Monday, police received three 911 calls related to the incident within minutes of each other, Rokus said. The other two were requests to check welfare.
"When we responded, our first priority was community safety," Rokus said after Tuesday's briefing. "Once public safety was ensured, we began the investigative process."
The Police Department called in additional staff from patrol to detectives to crime scene personnel, Rokus said. In addition, personnel from the Eau Claire County sheriff's office and Wisconsin State Patrol assisted.
Law enforcement's efforts included ensuring the safety of neighboring residents, determining the welfare of the decedents' family members, interviewing witnesses and neighbors, and processing evidence at the scene, Staniszewski said.
Department personnel released the scene around midnight, Rokus said.
"It's a complex investigation," Rokus said Tuesday afternoon. "We have quite a bit of work we will continue to focus on."
When the department's investigation is concluded, the information will be forwarded to Eau Claire County District Attorney Gary King for his review, Rokus said.
February 18th, 2017  Charlene Wold – Age 49, Hudson
TOWN OF HUDSON, Wis. — A domestic dispute overnight has left one person killed and the suspect eventually taking his own life.
According to a statement from the St. Croix County Sheriff's Department released Sunday morning, authorities were sent to a home in the Town of Hudson just before midnight Saturday. When they arrived, they found 49-year-old Charlene Wold had been stabbed. She was taken from the scene by ambulance and was later pronounced dead.
St. Croix County Sheriff's deputies eventually determined the suspect was Wold's son – 28-year-old Logan Reese of Glenwood City. At 1:15 on Sunday morning, a Woodville Police officer discovered a car matching the description of Reese's driving along U.S. Highway 12. As the officer attempted to follow the car, the driver shot at the officer.
A pursuit of the car covered more than 50 miles and through St. Croix and Polk counties in Wisconsin and Chisago County in Minnesota – during which, the suspect shot at law enforcement multiple times. The chased eventually ended along U.S. Highway 8 in Chisago County when the car crashed into a median barrier. More shots were fired after the crash.
Just after 2 a.m. Sunday, the suspect identified in the release as Reese, was found dead in the car with what appeared to be a self-inflicted gunshot wound to the head.
"Our hearts go out to the family in this case," St. Croix County Sheriff John Shilts said in the statement. "I would like to thank the various agencies who assisted and continue to assist my office with this investigation."
February 18th, 2017, D'Angelo K. Banks – Age 32, Milwaukee

The Milwaukee Police are investigating a homicide that happened Saturday evening.
The Police were called to 68th and Villard around 6:00 p.m. A 32-year-old Milwaukee man was killed by bodily force by a family member during a fight. A 47-year-old Milwaukee man has been arrested.
The investigation remains ongoing.
Meanwhile, the wife of the man in custody spoke with CBS 58. She says this is a case of self defense and her husband is a hero.
"That's his own son. He would never hurt his own son. He didn't even do nothing to him," said McKee.
She says her husband's 32-year-old son came to their home last night and became violent. He has mental health problems, and McKee believed he was off his medication. He punched a hole in the wall and hurt McKee and her husband..
"It seemed like he wasn't himself no more… I was crying and hollering trying to get this boy to stop beating on my husband," said McKee.
Fearing for their lives, she ran to call 911 — asking for an ambulance and police assistance. McKee says her husband was holding his son in a bear hug to keep him from hurting them, and himself. While waiting for help, the son passed out. Because police hadn't arrived yet, they called 911 again.
McKee says an ambulance arrived more than a half hour after she called. She also believes if it came faster, the 32-year-old would be alive.
"That boy would have still been living up here… he would have gone on to the hospital, and that's what he needed. He needed a hospital," said McKee.
When police arrived, they told McKee and her husband the 32-year-old had no pulse.
"He was just holding him telling him, 'Stop. Please. We're here for you. Take your medication. It'll be okay. It'll be okay,'" said McKee.
Even though McKee says her husband was taken in by police, Milwaukee Police are not saying anything about the charges the man arrested could face.
February 27th 2017, Jean Walsh-Josephson- Age 57, Oshkosh
OSHKOSH, Wis. (AP) — Authorities say the deaths of a couple in their home near Oshkosh were a murder-suicide involving a former financial adviser who was on trial for allegedly stealing money from elderly clients.
Oshkosh County Sheriff John Matz said at a news conference Monday that Dewey Josephson apparently shot his wife, Jean Walsh-Josephson, then shot himself in what was a pre-planned event.
Deputies were sent to the couple's home in the Town of Utica to check on her welfare after she failed to show up in court Monday morning.
Court records show Walsh-Josephson was in the middle of a two-week trial on charges of stealing from elderly clients at Thrivent Financial in Oshkosh.
Prosecutors say she stole more than $4 million from at least 14 victims going back about a decade.
March 11th, 2017,  Sherida Davis – Age 38, Milwaukee
A 47-year-old Milwaukee police officer apparently shot his estranged wife before turning the gun on himself last weekend.  Leon Davis and his 38-year-old wife, Sherida Davis, died in a shooting Saturday afternoon that Milwaukee police have said was "domestic violence related."
Online records show the couple filed for divorce in July and their next scheduled court date was later this month. The couple had filed for divorce twice before.Police were called to the couple's home in the 9600 block of W. Goodrich Ave. about 2 p.m. and found both wounded. Leon Davis, an officer assigned to District 3, died at the scene. Sherida Davis was taken to a hospital, where she died from her injuries.
Davis joined the department in 1995, according to city records.  When asked if Milwaukee police had ever investigated any criminal or internal complaints against Leon Davis related to domestic violence, a department spokesman advised a Journal Sentinel reporter to file an open records request.
Mike Crivello, president of the Milwaukee Police Association, called for prayers for the family and fellow officers."The career of an officer can be a difficult journey," he wrote Saturday on the association's Facebook page.  "The stress borne of the vocation occasionally is more than can be reasoned; sometimes breaches the threshold of the ability of an individual," Crivello wrote. "Let us not judge the final act; rather appreciate the life."
The studies of the rate of officer-involved domestic violence are somewhat dated, but even professional police associations have suggested the rate in the law enforcement community is likely as high as the general population, if not higher, according to information provided by End Domestic Abuse Wisconsin.
A federal survey showed more than 700,000 women in Wisconsin have experienced domestic abuse — a number higher than the entire population of Milwaukee. On average, there's a domestic violence homicide in Wisconsin every week.
March 13th, 2017  Grace Reiter-Rudolph – Age 55, Princeton
Court has set a $1 million bond for a 29-year-old man charged with First Degree Intentional Homicide for shooting his girlfriend to death and setting their Princeton home on fire to destroy evidence.
Antonio Contreras has also been charged with Arson, Mutilating a Corpse, and Possession of a Firearm by a Felon.
Contreras is accused of shooting Grace Reiter-Rudolph multiple times before setting their home on fire. Investigators said he admitted to watching his girlfriend "take her last breaths."
Contreras appeared in Green Lake County Court via video conference Wednesday for the bond hearing. He was ordered to return to court on April 17.
On March 13, Princeton Police were called to a fire at 103 South Farmer Street. They arrived to find heavy smoke and flames coming from the upstairs of the home.
During a search of the home, special agents from the Wisconsin Department of Justice – Division of Criminal Investigation found a body later identified as Grace Reiter-Rudolph.
An autopsy conducted by the University of Wisconsin Hospital and Clinics in Madison found that the victim had at least three small-caliber gunshot wounds to the head.
The doctor who conducted the autopsy believed that Reiter-Rudolph was alive at the time of the gunshots.
She had no soot in her airway, suggesting she was not breathing during the fire, according to the criminal complaint.
On March 15, police in Florida located Contreras' pickup truck. Federal agents found him on a beach and took him into custody.
"A .22 caliber rifle was observed in plain sight in the pickup truck," according to the criminal complaint.
On March 18, Contreras was interrogated by a DCI agent. The complaint states that Contreras admitted to smoking meth and drinking beer in a wooded area of Princeton on March 12.
Contreras told investigators he went to the home on Farmer Street and got into a fight with Reiter-Rudolph.
"Contreras admitted he assembled a .22 caliber rifle, went upstairs, broke through the bedroom door, and shot Grace M. Reiter-Rudolph at least four times in the head," reads the criminal complaint.
Contreras also admitted to watching her "take her last breaths."
Contreras then admitted to setting a fire to destroy evidence, according to the complaint.
From there he drove to Florida, where he was arrested in St. Johns County.
March 13, 2017  Krista Sypher- Age 44, Plover
August 2018 – The husband of a Plover woman missing for more than 17 months could face charges in her disappearance.  
Saturday morning, Plover Police Chief Dan Ault announced officers arrested Jason P. Sypher after a traffic stop near the Wisconsin-Illinois border.
Members of the Wisconsin State Patrol, the Wisconsin Division of Criminal Investigation, and Plover police helped take Sypher into custody around 5:35 p.m. Friday.
Sypher, 44, is married to Krista Sypher, who was last seen March 13, 2017. She was reported missing about a week later, when Plover policed announced they were searching for her. Sypher, who was 44 when she disappeared, did not take her car, her cell phone was off, and she did not contact family or friends at the time.
Ault wrote Jason Sypher was booked into the Portage County Jail on suspicion of First-Degree Intentional Homicide and Hiding a Corpse, however the release did not say if his wife's body had been found.  Sypher has yet to be formally charged.
A friend told Dateline NBC in February that Sypher had been seeing someone besides Jason while they were married and he knew about it.
Officers searched the Cranberry Creek Landfill in Wisconsin Rapids for several days in June, 2017. At the time, Ault confirmed to Newswatch 12 the search was related to Sypher's disappearance, but he could not say what they found, if anything.
Saturday's Facebook post requested anyone from Wisconsin, Illinois, or Indiana with information about the case to contact Plover detective Mike Tracy at 715-345-5255 or mtracy@ploverwi.gov.
Sypher will make his initial appearance for a bond hearing on Aug. 27 at 1:15 p.m. The Portage County District Attorney's Office and the state's Violence Against Women resource prosecutor will handle the case.
"Law Enforcement has worked diligently for the sake of Krista and her family. We sincerely hope this provides the answers and justice they deserve," Ault wrote in the post.
Ault thanked the FBI, the Wisconsin Department of Justice, Stevens Point police, Portage County Sheriff's Office, Wisconsin Rapids police, and the Plover Fire Department for their help.
A look at 4 victims of northern Wisconsin shootings
Victims include 2 bank workers, a cop and a lawyer
WAUSAU, Wis. – Two bank workers, a lawyer and a longtime police detective were killed in a shooting rampage in northern Wisconsin. A look at the victims, with information based on public records, interviews and summaries from the Wisconsin Department of Justice:
March 22, 2017  Det. Jason Weiland- Age 40, Everest
Weiland, 40, was a veteran of the Everest Metro Police Department, with experience as a field training officer and member of a task force for internet crimes against children. His career included working as a narcotics detective for the Marathon County Sheriff's Department, and as a police officer with Marathon City and a corrections officer with Marathon County, according to his LinkedIn page. Weiland was a devoted Green Bay Packers fan and is survived by his wife and two children. Weiland was killed as he responded with other officers to an apartment complex where a suspect was taken into custody after a standoff in Weston.
March 22, 2017  Dianne M. Look – Age 67, Everest 
The 67-year-old graduated from D.C. Everest High School and had two children. Look met her husband, Robert Look, while working at a bank in 1988. The two married in 1992 and lived in South Dakota before returning to Wisconsin in 1998. The couple celebrated their 25th wedding anniversary on Valentine's Day. She had been a branch manager at Marathon Savings Bank since 1998.
March 22,2017 Karen L. Barclay- Age 62
Barclay, 62, was killed along with Look at Marathon Savings Bank in Rothschild. Her former husband, Glenn Barclay, said she was the mother of a 28-year-old daughter and grandmother to two children ages 4 and 7. Karen Barclay was a dedicated employee, mother and grandmother, her ex-husband said. "Pleasant to everybody she met. Didn't have a mean bone in her body," he said.
March 22, 2017 Sara H. Quirt Sann – Age 43, Wausau
An attorney, Quirt Sann, 43, had been a lawyer since 2011, according to her LinkedIn profile. Previously she worked as a manager for Wausau-based Quirt Family Dentistry from 2007-2012. Her LinkedIn profile also says she graduated from the Valparaiso University School of Law in 1999 and from the University of Wisconsin-Madison with a journalism degree in 1996. Court records show she served from time to time as a guardian ad litem in divorce and child support cases, watching out for the interests of the children in those proceedings.
March 26th, 2017  Amanii Cardell Hodges – Age 2 months, Beloit
BELOIT — A baby who reportedly suffered a skull fracture and was left in a vegetative state died Sunday and his father, who has been charged with child abuse, could face upgraded charges.
March 23, 2017  A Beloit man faces child abuse and child neglect charges and is accused of causing great bodily harm to a child who is only about two months old.
Deanthony Cardell Hodges, 31, faces charges of neglecting a child (consequence is great bodily harm), a class F felony; child abuse — recklessly causing great bodily harm, a class E felony; and bail jumping, a class A misdemeanor, according to court documents filed Wednesday in Rock County Circuit Court.
The charges stem from incidents on March 20 when police were called to the 700 block of Euclid Avenue where a child was reportedly not breathing and had no pulse.
At the scene, police talked with Hodges who said he was watching his son and placed him in a swing in the living room at about 7 a.m. after the baby was fed. He said the baby was crying throughout the day and he was going to give the baby a bottle at about 1 p.m. when he said the baby was sleeping, according to the criminal complaint.
Hodges told police the baby was breathing at that time, but when he returned with the baby's bottle he no longer was breathing.
Hodges said he sent a Facebook message to the child's mother who told Hodges to call 911. Hodges said he was afraid to call police because he did not know what was going on with the child, according to the criminal complaint.
The child's mother later told police that she was the one who called 911.
The child was taken to Beloit Memorial Hospital where medical personnel said the child did have a pulse, but could not breath on his own. The child had a fracture to the back of his skull, a subdural hematoma, bruising on his legs and patechia in his eyes, according to the complaint.
Hodges told police he did not strike the child at any time and the child had not fallen.
The child was taken to Children's Hospital of Wisconsin in Milwaukee by air ambulance and was placed in the intensive care unit. A child advocacy physician at Children's Hospital of Wisconsin told police in a phone conversation Wednesday that the child effectively was brain dead. He also said the injuries were consistent with that of a high speed traffic crash in which the individual was not restrained. He also said the injuries were consistent with shaking or slamming a child. He said if the child were to live, he would never walk, talk and would remain in a near vegetative state.
Medical staff reported the child was "neurologically devastated," according to the complaint.
Court records also noted Hodges previously was charged with domestic abuse battery and domestic abuse disorderly conduct with the child's mother listed as the victim. The complaint states the mother was pregnant at the time of the domestic abuse. The domestic abuse case remains open, and Hodges will appear in court at 1 p.m. on May 3 in Rock County Circuit Court.
His adjourned initial appearance in the child neglect case will resume in court at 2 p.m. Monday.
April 8th, 2017, Johnathan Evans – Age 24, Milwaukee
April 10th, 2017, Unnamed Son – Age 2 months, Kenosha
Kenosha police say they have arrested the father of a 2-month-old infant found dead inside a home.
Officers, along with Kenosha Fire Department personnel, responded to a residence in the 4700 block of 7th Avenue on Monday afternoon for a report of a male infant found without a pulse and not breathing
Emergency responders attempted to revive him but were unsuccessful.
Detectives said that after an investigation, the infant's 34-year-old father was taken into custody.
Charges are being forwarded to the Kenosha County District Attorney's office for reckless homicide.
A bond hearing was scheduled for Thursday afternoon.
April 11th, 2017 Unnamed Son – Age 3 Months, Racine
Josue Santiago-Vazques, 30, of Racine has been charged with first-degree reckless homicide.  His bail has been set at $100,000 cash after appearing in Racine Circuit Court Friday afternoon.  His preliminary Hearing is scheduled on May 4th, 2017.
The criminal complaint states that on April 11th, 2017, Racine Police Officers and Racine Rescue Personnel responded for a three month old that was not breathing.  It was learned that the defendant was home alone with his three month old infant.  While in Santiago-Vazques's care, the infant fell unresponsive and stopped breathing.  The child was taken to Wheaten Franciscan Medical Center in Racine and was later taken to Children's Hospital for further care.
On April 12th, investigators learned the condition was suspicious in nature.  Investigators learned from staff at Children's Hospital that the infant had severe head trauma.  Investigators spoke with medical staff who stated that the injuries were the result of traumatic brain injury and not from any sort of fall, and the injury would be caused by violent shaking motion or a rapid acceleration and deceleration movement.  It was determined the defendant was the sole caregiver of the child during the time-frame which doctors stated the injuries occurred.  The child passed away from abusive head trauma, the criminal complaint reads.
According to the complaint, during the investigation while investigators were speaking with the defendant at the Racine Police Department, he became emotional while talking about the incident that occurred on April 11th, 2017.  The defendant asked to speak with his girlfriend, asking what he should do, and she allegedly stated that he should stick with his story.
April 11th, 2017  Brian Engelhart – Age 38, Twin Lakes
April 25th, 2017  Dezjon Taylor – Age 15, Kenosha
KENOSHA — The student who was stabbed by another student at Kenosha's Bradford High School earlier this week has died, TODAY'S TMJ4 has learned.
Fifteen-year-old Timothy Carson will be charged as an adult with second degree intentional homicide by use of a dangerous weapon. He's accused of  stabbing another student in the chest on Tuesday. The victim's name is not being released because he is a minor.
In the criminal complaint submitted Friday, it details what witnesses saw the day of the incident. Tuesday, around 8:25 a.m., an unnamed student says Carson entered a classroom and shortly thereafter, the victim and two other students came in. A witness says one of those students held the door to hold the teacher outside, with the student claiming he was "playing" with the teacher.
Another unnamed witness says Carson pulled up his pants and said, "what's up?" "like he wanted to fight." The victim made his way to the defendant and punched Carson in the face.
Multiple unnamed witnesses explained that as Carson swung his right arm at the victim, with one witness saying Carson made a "stabbing" motion. Another unnamed witness says Carson was holding a folding knife by his side.
After the alleged stabbing, a witness says the victim stumbled backwards, losing a shoe. The victim turned and ran out of the room and told a nearby teacher, "He stabbed me, he stabbed me."
Carson then said, "I didn't touch him."
According to the criminal complaint, surveillance video shows Carson and his girlfriend walk to a classroom. As Carson went in, the girl left. Shortly after, the victim entered the classroom and about 30 seconds later came back into view. The complaint says the victim lifted his shirt up before attempting to run and he traveled a short distance and fell to the ground.
A doctor says the victim had a one to two centimeter stab wound to the right atrium of the heart. Police say they found a knife with a four inch handle and 3.5 inch blade in a garbage can. Carson told police he threw the knife there.
The victim of  the stabbing was taken to an area hospital via Flight for Life, where they remained in critical condition for multiple days. He was pronounced dead around 11 a.m. Friday morning.
While talking to police, Carson says he and the victim had issues leading up to the incident. One witness says last week during during spring break, Carson and his girlfriend had broken up briefly before getting back together. During the short hiatus of their relationship, the victim had contacted the girl to "meet up." Carson found out about the conversations and wanted to fight the victim. The witness says Carson pointed a black and silver handgun at the victim and told him to give him all of his stuff.
The witness says the victim told Carson to shoot him before they all left the park.
Carson told police he saw a conversation between his girlfriend and the victim where the victim told her Carson had been cheating on her and the victim appeared to be trying to break the two of them up.
In court, the state successfully argued for a $250,000 cash bond.
"This was witnessed by a number of witnesses and those witnesses indicate only one person reached Mr. Carson and engaged Mr. Carson in a fist fight," said Kenosha County District Attorney Mike Graveley. "And Mr. Carson, the defendant, was instead involved in a knife wielding, deadly incident. I don't believe Kenosha County has ever had a homicide inside of a school building or, in fact, on school grounds in its history. I think that accentuates the seriousness of the offense to the community and this particular individual."
Carson will be in court May 12 and faces up to 60 years in prison if convicted.
April 27th, 2017 Thomas Rank – age 64, Lima
Obituary
Authorities: Woman fatally shot father and took her own life
LIMA, Wis. – Sheriff's officials say a woman fatally shot her father at a residence in Sheboygan County and then killed herself.
SWAT officers were sent to a home in the Town of Lima about 2 p.m. Thursday after the 38-year-old woman told dispatchers she was armed, had killed someone and was suicidal.
Authorities on Friday said deputies and medical units responded to the home and found the body of 64-year-old Thomas Rank. He appeared to have died from a gunshot wound. Upon checking the residence further, deputies found the body of Rank's daughter, Sarah Soucheck. Officials say she died from an apparent self-inflicted gunshot wound.
The investigation is ongoing.
May 1st, 2017, Caroline Nosal's killer commits suicide in prison
The man convicted of an execution-style murder of a former grocery store co-worker last year was found dead in his prison cell at Waupun Correctional Institution Monday night, the co-worker's mother said.
Christopher O'Kroley, 27, who received an automatic life sentence last September for fatally shooting Caroline Nosal outside the Metro Market on Cottage Grove Road on the Far East Side where they both had worked together, apparently committed suicide on Nosal's birthday, according to her mother, Jane Nosal. She said he was found in his cell at 11 p.m.
O'Kroley killed Nosal last year on his birthday, Feb. 2.
"I'm sure he planned this, to kill himself on her birthday. So this was intentional," Jane Nosal said. "I guess he felt he hadn't poisoned that day enough."
Jane and her husband, Jim, were notified Tuesday morning via a phone call from the Dane County District Attorney's office, she said. "We were told he took his own life and we were told that we'd be informed of what the investigation showed," she said.
O'Kroley was pronounced dead early Tuesday morning, the Department of Corrections said in a statement. The DOC, which is not confirming the cause of the death, is investigating and has contacted the Dodge County Sheriff's Office, according to the statement.
May 24th, 2017  Tyvitta Dischler – age 26, Milwaukee


Slain Milwaukee woman asked for restraining order before her murder
The court denied her request
The father of a woman found murdered in her Milwaukee home says the system failed her after his daughter repeatedly asked for help for domestic abuse and found very little.
According to the victim's father, Todd Dischler, Tyvitta Dischler was trying to divorce her husband after a pattern of gruesome abuse. However, she was found dead in her Brentwood home Wednesday when police searched the house.
"There's a life here that's gone because nobody listened," Todd says.
Dischler says his daughter did not have to die – that she was a victim of domestic violence, but was not getting any help.  A month ago, she filed a temporary restraining order against her husband, but that order was denied.
"The whole system failed,"  Dischler said. "I'm a dad, that's my oldest daughter. My oldest kid, gone because a court system and a police system didn't work."
"The court commissioner said no, there is insufficient evidence. She called me Monday and said, 'Dad they wouldn't listen to me. I have the evidence but they wouldn't listen to me,'" he said.
That evidence, according to her dad, included dozens of text messages threatening to kill Tyvitta. She also wrote a statement of abuse, and in one instance Dischler said she was hospitalized after a beating.
Tyvitta eventually went to the police and contacted a women's shelter.  But after her restraining order was denied she wrote TODAY'S TMJ4 a letter saying she needed help.
"While I was sleeping my husband hit me in the head twice with a wooden rolling pin," Tyvitta wrote. "For another five to ten minutes he continued to strangle me."
We reached out to the court commissioner to find out why they denied her request, but our calls were not returned.
Tyvitta appealed the denial of her restraining order Monday. Two days later she was found dead in her home.  Her father says she was shot and burned, and her son was taken to the hospital in critical condition.
"There's abuse going on to where my daughter's dead, my grandson's mother's gone," Dischler said.
A 49-year-old man was arrested by Milwaukee Police in Racine County. We are not naming him because he has not been charged.
May 25th, 2017 
Brooklyn Kimberly Roberson- age 16 months, Green Bay

BROWN COUNTY, Wis. (WBAY) – Green Bay Police are calling it possibly the worst case of child abuse they've ever seen. A Brown County man has been booked on charges related to the death of a 16-month old girl in Green Bay. Police say the little girl was the victim of "extreme" abuse.
Juan J. Maravilla, 30, is facing charges of 1st Degree Reckless Homicide and Child Abuse – Intentionally Cause Harm.
"An autopsy in this case revealed that the baby had multiple injuries, repeated injuries over an extended period of time. And in speaking with investigators, we believe this is possibly the worst case of child abuse that we've ever seen," says Capt. Kevin Warych, Green Bay Police Department.
Police were alerted to the child's death on the morning of May 25. The little girl had been taken to St. Mary's Hospital by her mother.
An autopsy found the child had suffered repeated injuries over an extended period of time, Warych says.
"The autopsy revealed that there was extreme amounts of abuse and the bruising on the child, which led us to believe that there were repeated acts of this abuse of an extended period of time, which this baby was susceptible to," Warych says.
Warych says Maravilla made admissions that substantiated the autopsy findings, and that led to a recommendation of charges.
Warych says cases like this weigh heavily on investigators, and the community.
"In an incident of this severity, it affects everybody," Warych says. "And people need closure. And people need to know that people are held responsible because this poor child was susceptible to repeated acts of abuse. And we don't want this in the community."
Maravilla did not appear in court Tuesday. He's on a probation hold for unrelated charges.
Police say Maravilla is not the child's father.
Police tell Action 2 News they have had no prior complaints or investigations into the family or anyone involved in the case.
May 28th, 2017  Teresa Wade – age 24, Milwaukee
MILWAUKEE — Charges have been filed in connection with the death of 24-year-old Teresa Wade, one of four people shot and killed in Milwaukee during the Memorial Day holiday weekend.
The accused is 24-year-old Jasmin Troutman of Milwaukee. She is facing one count of second degree reckless homicide, use of a dangerous weapon and one count of second degree recklessly endangering safety, use of a dangerous weapon.
The shooting happened on Sunday, May 28th near Teutonia and Hampton — and the altercation leading to the homicide was captured by a gas station's surveillance cameras.
According to a criminal complaint, when officers arrived on scene, they saw a green PT Cruiser stopped near 35th and Hampton — and a woman was slumped over in the driver's seat of that vehicle. That person, later identified as Teresa Wade, was unconscious, and not breathing. She suffered a gunshot wound to her lower abdomen, and was pronounced dead at the scene.
Prosecutors say Troutman pulled into the Citgo gas station at Teutonia and Hampton and Wade pulled in behind her. Wade yelled at Troutman, investigators say, telling Troutman that she was "going to run her over, kill her and kill that baby." Troutman then exited her vehicle and told Wade to get out of her car. Wade told Troutman to move away from her vehicle "so she could hit her," and Wade then backed up her vehicle — driving forward and backward four times before bumping the rear passenger door of Troutman's vehicle.
Troutman then went to her vehicle and retrieved a handgun, prosecutors say, approaching the driver's side door of the vehicle Wade was in — shooting Wade while she was about a foot from the door.
The complaint says Wade drove away, eventually losing consciousness and putting on the emergency brake, causing the vehicle to stop near 35th and Hampton.
Troutman was interviewed on May 29th.
According to the complaint, Troutman admitted to shooting Wade, but said "she wasn't sure if she hit the woman."
Troutman told investigators she stopped at the gas station as she was en route to her son's grandmother's house. She said she saw Wade pull into the gas station's parking lot — describing Wade as someone she'd seen photos of on Facebook. Troutman said Wade "had been threatening her" since August of 2016, when Troutman began dating the father of Wade's child. They apparently began dating while Wade was pregnant with the man's child.
June 3rd, 2017  Shakira Hicks – age 35, Milwaukee
MILWAUKEE — A 35-year-old woman was the victim of a homicide that happened near Palmer and Concordia on Saturday night, June 3rd — a home in the area set on fire. The victim, Shakira Hicks, allegedly died at the hands of her own brother.
After setting the fire, police say the 30-year-old man turned himself in. As you might imagine, the family is heartbroken. A sister said Shakira Hicks struggled all of her life as a result of health issues, and she suffered even more during the last moments of her life.
"I'm broken. I'm torn apart. It's like my heart was ripped out my chest. My sister couldn't defend herself," Malayka Pitts said.
Diagnosed with cerebral palsy as a baby, Shakira Hicks was wheelchair bound her entire life.
"Only one arm was mobile," Pitts said.
Pitts said Hicks relied on family for help.
"She couldn't do nothing for herself," Pitts said.
Pitts and her sister, Primrose Hibbler said on Saturday night, their brother, Nasif Hibbler was supposed to be taking care of Hicks.
"You locked her in the house. You set her on fire. You hurt her. Your sister. How could you do this to her?" Hibbler said.
Despite the suspect's past criminal history involving violence and drugs, the sisters said his alleged actions were unimaginable.
"No one thought that he would ever harm her in no type of way, so we don't know what was his state of mind was when he did that. She loved him and he loved her, so I don't know what triggered in his head to make it want to hurt her," Hibbler said.
The sisters said after reportedly killing his sister, Hibbler walked to the police station and turned himself in.
"You know what you did was wrong. It was wrong," Hibbler said.
In tears and full of grief, they said their sister was full of life.
"She was a loveable person," Hibbler said.
"She was always happy, wanted her family around. She liked the outdoors. She liked going outside," Pitts said.
"Nasif, why would you do this? Why? Why her? Why take her? Why?" Hibbler said.
Nasif Hibbler is in custody, awaiting possible charges in this case.
An autopsy was performed on Shakira Hibbler Monday morning.
Along with answers, her family says what they need most right now is prayers.
June 4th, 2017 Tamiya Dotson, Age 1 – Milwaukee
A Milwaukee man who told police that he threw his girlfriend's 1-year-old daughter to the floor and then stomped her to death was charged Friday with reckless homicide and child abuse.
Tamio Shipman-Allen, 20, is also charged with abusing his girlfriend's 3-year-old son, who according to a criminal complaint was hospitalized with a list of traumatic injuries that includes a liver laceration and adrenal hemorrhaging, as well bruises, abrasions, and marks that indicate the boy had been whipped.
According to the complaint:
The mother left the children with Shipman-Allen on Sunday and went to work.
While there, the woman received multiple calls from Shipman-Allen. She ignored several of them, but when she finally answered, Shipman-Allen told her that the 1-year-old appeared to be having a seizure.
The woman hurried home and was met at the door by Shipman-Allen, who told her she did not want to go inside.
Rescue workers, who Shipman-Allen had not summoned until after the children's mother got home, arrived a short time later. The 1-year-old was pronounced dead at the home and her brother was taken to the hospital.
Shipman-Allen admitted that he had slapped and whipped the 3-year-old boy, according to the complaint, and that he had thrown the girl on the floor and then stomped on her abdomen.
The girl suffered three broken ribs, lacerations to her liver and pancreas, and internal bleeding.
If convicted, Shipman-Allen faces up to 81 years in prison.
June 7th, 2017  Brian Baldwin – age 23, Milwaukee
KENOSHA — Kenosha police are investigating the deaths of two people that happened near 22nd Avenue and 69th Street — near Lincoln Park on Wednesday, June 7th. The father of one of the victims said his son was killed in a murder-suicide.
Police said shortly after 4:00 p.m., officers responded to the area for a report of shots fired. Investigators determined the shots were fired inside a home, and two men were found dead inside
A firearm was located inside the home and secured by officers. Police said this case appears domestic violence related.
The father of 23-year-old Brian Baldwin said he'd been trying to reach his son all day.
"Finally find out that Brian had been killed. Been shot," he said.
Baldwin's father said his son was killed during a domestic dispute after recently breaking up with a girlfriend. He said another man killed Baldwin and turned the gun on himself.
"He was one of the good guys. Has never hurt anyone ever," Baldwin's father said.
The investigation is ongoing.
FDL man dead from self-inflicted gunshot wound after domestic incident
FOND DU LAC – A Fond du Lac man is dead from a self-inflicted gunshot wound following a domestic incident that drew a SWAT team to the home late Friday.
Fond du Lac Police were called to a residence in the 300 block of Ellis Street about 8:30 p.m. in response to a complaint that a male and female were arguing.
The 43-year-old man locked himself in a bedroom and the woman reported hearing what sounded like a gunshot coming from the room which prompted her to call the police, according to a press release from Assistant Chief Steve Thiry.
Fond du Lac County Sheriff Departments' SWAT teams were called to the scene to assist, along with members of the Fond du Lac Fire Department.
Eventually, entry was gained to the bedroom and the male subject, a 43-year-old Fond du Lac man was found deceased.
The incident remains under investigation and additional information will be released by Assistant Chief Steve Klein as it becomes available.
June 16th, 2017  Willie Greer – age 72, Milwaukee
A Milwaukee woman accused of starting a house fire that killed a man last week told police she did it to get the man she was dating out of the house so she could continue to fight with him, according to a criminal complaint filed Wednesday.
Java Wright, 39, was charged with first-degree reckless homicide and building arson in connection with setting the fire that killed Willie O. Greer, 72, on June 16.
According to the criminal complaint:
The Milwaukee Fire Department was sent to a fire at 1204 W. Wright St. about 7:45 p.m. A firefighter went into the burning house and carried Greer's body out the back door. Greer was pronounced dead at the scene.
Cellphone video posted to social media shows a woman, later identified as Wright, smashing windows of the lower unit of the house from the outside. The woman then pours contents of a red gas can through the windows, reaches in and appears to light the fire.
Officers talked with a woman who said she was Wright's sister-in-law. The woman said she saw the video and thought she recognized Wright. Wright called her sister-in-law shortly after the fire and told her she set the house on fire.
The day after the fire, officers were patrolling the area when a man approached them and said the person who set the fire the day before was nearby. The officers went to a house in the area. Wright was outside. When the officers approached her, she said, "I'm the one that did it."
Wright said she was dating a man who lived at the house on W. Wright St. and that the two frequently fight. She said the two were fighting on June 16 and the man shut her out of the house. Wright peeked through a hole in the front door, and the man shoved something through and poked her eye, which angered her.
She then got a hammer and a crate from the detached garage and set the crate under a window. She poured gasoline on the house's curtains and lighted the fire with a cigarette lighter. She walked around the other side of the house and spread more gasoline inside.
Wright said she didn't want to harm Greer and that she only wanted to get back at her boyfriend and wanted him to get out of the house so they could keep fighting.
If convicted, Wright could face up to 60 years in prison for the homicide charge and up to 40 years for the arson charge, which also could warrant a fine of up to $100,000.
June 18th, 2017  Thomas Lee Leonard – Age 33, Madison
Thomas Leonard, who was killed by gunfire in Sun Prairie early Sunday, fired first at a man who had been out with Leonard's longtime girlfriend, according to a search warrant filed Wednesday.
That man, Steven E. Adams, then fired back and killed Leonard, the search warrant states.
Tamicka Featherstone, who was Leonard's girlfriend, told police that Leonard had approached the SUV driven by Steven E. Adams, 34, of Cottage Grove, and fired one shot before Adams returned fire and killed Leonard early Sunday outside a Sun Prairie apartment building, according to the search warrant, filed in Dane County Circuit Court.
An autopsy found that Leonard, 33, of Marshall, died from multiple gunshot wounds.
Adams, who was arrested Monday on a tentative charge of firearm possession by a felon, appeared in court Wednesday with his attorney, Joshua Kutnick, and was released from the Dane County Jail on a signature bond agreed to by Kutnick and Assistant District Attorney Mauricio Cardona.
Cardona said that a homicide charge was still being investigated. Adams was ordered to return to court on Aug. 3.
According to the search warrant, Featherstone, who lived with Leonard and their two children, initially told police that she had driven to the apartment building at 425 S. Bird St. in Sun Prairie to visit her friend, Tiva Adams. As she walked in the parking lot, she saw Leonard walking, then heard gunshots and saw a flash in her periphery.
She said she hid in some trees, then found Leonard dead in the parking lot.
But later, the search warrant states, she told police a different story.
According to the search warrant:
Featherstone told police later that she was with Tiva Adams' cousin, Steven Adams, on Saturday night into Sunday. She said she has known Steven Adams for about 10 years, and said that Leonard knew him, too. She said they went to a movie in Sun Prairie, then drove to Madison looking for a bar, then they drove back to Tiva Adams' home.
When they arrived, Featherstone told police, Leonard approached the SUV that Steven Adams was driving and fired one shot from a handgun at Adams, who was still in the driver's seat. Adams fired back, Featherstone told police, and killed Leonard. Adams drove off.
Police responded to the shooting at 1:36 a.m. Sunday. When they arrived, Featherstone was holding Leonard's hand.
Featherstone told police that she had picked up Leonard's handgun and put it in her purse. Tiva Adams took the purse to her apartment, where she admitted to police she still had it.
Police executing the search warrant found the purse in the apartment, along with a Glock .40 caliber handgun with nine rounds in the magazine and one round in the chamber.
A spent .40 caliber shell was found by police near Leonard's body.
The warrant also sought permission to search Featherstone's cellphone, recovered from Tiva Adams' apartment, which police said would show contact made by phone between Featherstone and Steven Adams. Featherstone said Adams had called her on that phone.
Adams was arrested Monday after Kutnick contacted police on Sunday. Kutnick told police that Adams' SUV was parked at the Microtel Inn, 2139 East Springs Drive, near East Towne Mall, and police found it there.
June 19th, 2017  Martha Justice – Age 39, Pleasant Prairie
Pleasant Prairie Police have identified the two people who died of gunshot wounds Monday night as James H. Justice, 49, and his wife, Martha A Justice, 39.
The two were found dead in their apartment in the 8600 block of 82nd Street about 10:20 p.m. Monday, following a report of an argument followed by gunshots. Officers forced their way into the apartment and found the couple in the bedroom.
In a statement released Friday morning, police said the investigation led detectives to believe James Justice fatally wounded his wife before taking his own life. Police initially withheld the names of the couple to allow time to notify family members.
June 24th, Gerald Moore – Age 52, Madison
A 52-year-old man was apparently stabbed to death Saturday morning, Police Chief Mike Koval said. The victim and suspect were in a "domestic relationship," police said.
Police reported that the name of the suspect is Ronald E. Redeaux Jr., a 27-year-old Madison man. Authorities have not released the name of the victim.
Officers were sent to the victim's South Side apartment building, on the 1000 block of West Badger Road, at about 5:30 a.m after receiving a 911 call that disconnected from someone who sounded out-of-breath and was reporting some type of emergency, police said. It was not clear from the call what had taken place.
Police discovered a fresh trail of blood near the building, and the apartment was in disarray. The victim, who was found dead, suffered multiple stab wounds, Koval said at an afternoon press conference.
Redeaux was taken into custody as a person of interest around 7 a.m. and is being held on unrelated allegations. He and the victim had known each other for several years, and were believed to be roommates, Koval said. He said that Redeaux's family had alerted police to his whereabouts.
Police are requesting from the District Attorney charges of first degree intentional homicide.
Koval said he does not believe the city's fifth homicide of the year is related to recent gun violence in Madison.
July 4th, Audrey Scott – Age 26, Milwaukee
The remains of the woman found in Racine County on Wednesday have been identified as Audrey Scott, a Milwaukee woman who had been missing since July 4.
Police say the incident is being investigated as a homicide, and there are several persons of interest in custody.  The Milwaukee County Medical Examiner conducted the autopsy.
Scott's mother, Carrie Scott-Haney, told TODAY'S TMJ4 in July that her daughter was out with her boyfriend on Water Street the night she went missing.
"There was a fight that broke out there between him and her, and then with her cousin," said Scott-Haney.
The day before was the last time they heard from her.
"After that everything is a mystery," said Scott-Haney.
Scott-Haney said the couple has a history of domestic violence.
"I begged her to leave him; he's pulled out guns on her before," Scott-Haney said. "She feared for her life."
Police say Scott wasn't reported missing until July 14. A witness told investigators Scott was seen that day near 92nd and Sheridan, but she wasn't found.
Police say the case is still under investigation.
Woman shot husband in Oshkosh shooting
August 2nd, 2017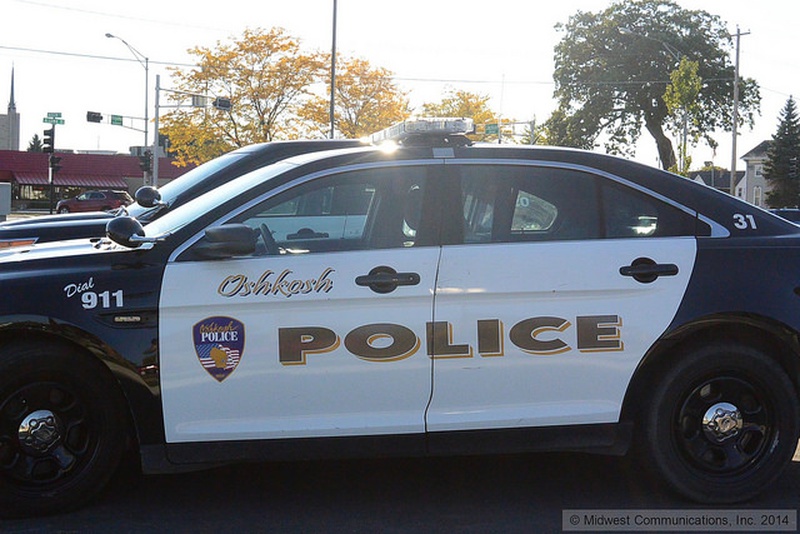 A wife shot her husband before she died from a self-inflicted gunshot wound in a Wisconsin Street home Wednesday, Oshkosh police said Friday.
John L. Tyson, 66, was shot by his wife Bonnie A. Tyson, 66, about 9:20 a.m., Officer Joe Nichols said.
Officers found Bonnie with a gunshot wound to the head about 9:30 a.m., when they responded to a report of an explosion in the 2300 block of Wisconsin Street. She was pronounced dead at the scene.
August 6th, Maria Mexicano – Age 40, Milwaukee
On Thursday, Jose DJ Galvan, 33, was charged with 1st-degree reckless homicide for the August 6 murder of Maria E. Mexicano, 40. Galvan's bail was set at $100,000 and remains on an immigration hold, according to court records. If convicted, Galvan is facing 60 years in prison. Galvan next court appearance is scheduled for August 17 for a preliminary hearing.
According to the criminal complaint, Galvan during an argument while he was driving choked Mexicano, a passenger and apparently she grabbed the steering wheel and caused the vehicle to crash. Galvan told police that he accused Mexicano of having an affair with another man.
Police released the following statement, "The August 6 fatal crash in the 4700 block of W. Hoyt Place has now been determined a homicide. The investigation has revealed the 40-year-old female victim was strangled before the crash occurred and died as a result of those injuries."
Mexicano died at the scene and Galvan was taken into custody and showed signs of intoxication.
The Milwaukee Medical Examiner's office ruled Mexicano's death as a homicide by strangulation.
August 11th, Crystal Leopold – Age 24, Milwaukee
Crystal Leopold was known for being happy, outgoing and bold according to her family.
On Friday, August 11 she was stabbed and killed by her ex-boyfriend according to Milwaukee Police. Leopold has four young children.
Wednesday evening, Crystal's family and friends gathered in front of the Waupaca Library and walked to a park wearing purple, in honor of domestic violence victims.
Leopold's siblings are on a mission to help other domestic violence victims.
"We want to reach out to people who are being violently abused and don't know how to come out. Just talk to a friend, just tell somebody," Leopold's sister, Tiffany Leopold, said.
In the weeks leading up to her death, Crystal's family had been trying to get her and her four kids back to Waupaca from Milwaukee. According to her sister Natasha, she was planning on visiting Crystal who had just gotten a restraining order from the ex-boyfriend that is now suspected of killing her.
"We want to raise awareness to everyone that this could happen, she was way too young to go and she was trying to get out," Natasha Leopold said.
Tiffany and Natasha don't want to see anyone else lose a loved one to domestic violence, and they say even though they were trying to get Crystal to a safe place, it wasn't enough.
"The children that lose a parent like this, it's not right, my sister had four boys and lost them because of somebody being selfish and it's not right, she shouldn't have gone through that," Natasha said.
As the sun started to set, Leopold's family released lanterns in the air. When some didn't cooperate, Natasha said it must've been Crystal playing one last prank on them as she looked down from heaven.
July 30th to August 12th?, 2017  Lee Anne Pirus – Age 50, Madison
Madison police Chief Mike Koval said he believes the man who allegedly killed his wife and intentionally blew up their house last week to cover up the homicide will say his wife asked him to kill her.
Steven Pirus is in custody for allegedly shooting his wife, Lee Anne Pirus, and attempting to cover up the crime with a house explosion, according to Madison police.
"My sense is that now that he's a charged defendant, he's going to allege something in the order that she asked him to kill her because she couldn't commit suicide on her own," Koval said. "We don't have anything to suggest that that's the supposition, so we are going to continue to look at all angles and not lock and load on one so we can stay objective.
Koval said they will look at financial records, talk to family members and friends, and see if there were marital issues or mental health issues.
"We want to nail down all those suppositions that he might allege, what prompted him to take this kind of action," Koval said. "I suspect he'll try to show himself as a humanitarian trying to help his wife and we're going to show what we believe is a cold, calculated killer."
Criminal defense attorney Tim Kiefer said he has never seen a case like this in more than a decade of practice. According to Kiefer, assisted suicide carries a three year maximum sentence in Wisconsin, while first degree intentional homicide carries a life sentence. If Pirus is found guilty of shooting his wife, Kiefer said assisted suicide would not apply.
"Absent any kind of suicide note, with a house having exploded, it doesn't at all fit with what you would think as assisted suicide would be like," Kiefer explained. "They both would know he would be getting in legal trouble as a result of this and you would think that she would want to explain the situation after her death. He doesn't have a lot to work with legally," he said.
An autopsy by the Dane County Medical Examiner shows Pirus died from homicidal firearm trauma, not injuries sustained from the blast. Koval said in a news conference Sunday that Pirus was dead for weeks or months before the explosion.
Police said five pets were also killed in the explosion.
Pirus is being charged with first-degree intentional homicide, arson and reckless endangerment, police said.
August 13th, 2017  Lesley Hill – Age 2, Milwaukee
A Milwaukee woman has been charged with child abuse in connection with the death of her nearly 2-year-old child.
Tiffany Payne, 29, could face up to 15 years in prison after her daughter, Lesley Hill, died Aug. 13 in her home in the 7000 block of W. Hampton Ave, according to a criminal complaint.
The autopsy from the Milwaukee County Medical Examiner's Office noted multiple blunt force injuries, including a skull fracture, subdural hemorrhaging and bruising on the child's back, forehead and scalp.
According to the complaint:
On Aug. 13, Payne was walking from her home to a gas station when her boyfriend called her and said Lesley wasn't moving or breathing. Payne ran home and found that Lesley's body was cold and her lips were blue.
She called 911, and the Milwaukee Fire Department was dispatched to Payne's home about 7:30 a.m.
Payne told police that Lesley recently had a fever and would often fall over when she walked, causing her to bump her head. Payne denied injuring Lesley or seeing any incident that would explain her death.
Payne's boyfriend also denied witnessing any incident that would explain the child's death. He later told police that he saw Payne repeatedly hit Lesley in the face. Police also interviewed a relative of Payne's boyfriend, who said he saw Payne violently throw Lesley on multiple occasions.
Payne sent her boyfriend a text message shortly after Lesley died saying that she regretted "whooping" the child. Payne said the message referred to spankings.
Payne and her boyfriend were both arrested on Aug. 14 based on the significant findings for trauma at the time of the autopsy.
Payne later told police that she hit her daughter two days before she died because she was angry and frustrated by her daughter's crying. Payne said she hit Lesley in the forehead area and she cried. Payne said she comforted her daughter and regretted her actions.
A final ruling on the cause and manner of Lesley's death is pending the results of toxicology, neuropathology, histology and microbiology examinations.
August 21st, 2017  Officer Involved Shooting- Pardeeville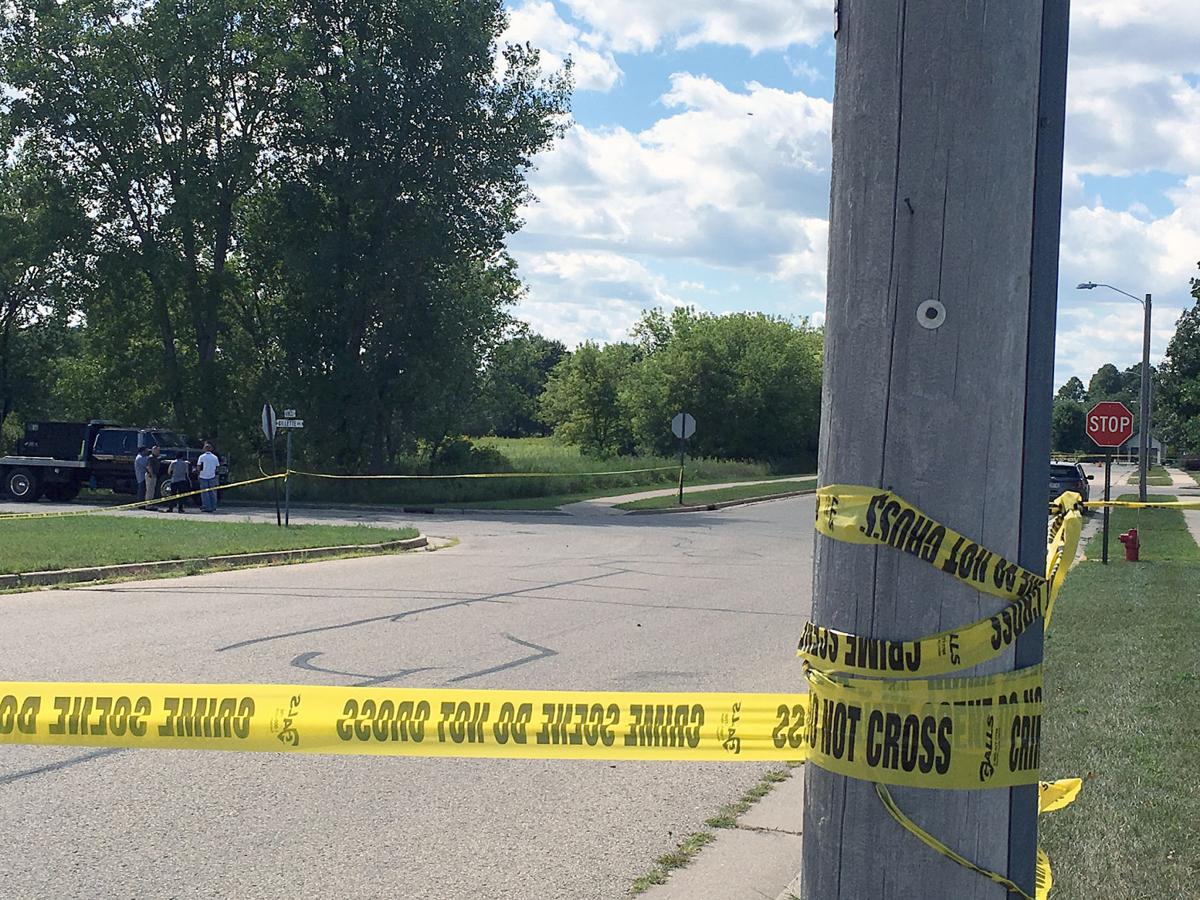 Officials have identified the man who was killed in a shooting with police in Columbia County Monday night.
The state Department of Justice Division of Criminal Investigation said 64-year-old Thomas J. Selje was pronounced dead at the residence in the 400 block of Vince Street in Pardeeville.
Police said a deputy responded to a report of a domestic disturbance at the Vince Street home and arrived to gunfire originating from the home. The deputy shot Selje, killing him.
A neighbor told News 3 he overheard a fight between Selje and his wife about the phone before police arrived. He said he then heard multiple gunshots and a woman scream.
The deputy was placed on paid administrative leave pending the outcome of the investigation.
The state DOJ-led investigation of the shooting has been a collaboration between DCI, the Wisconsin State Patrol, and the Wisconsin State Crime Laboratory. The Columbia County Sheriff's Office has been cooperating with DCI.
DCI said investigators are continuing to collect evidence to determine the facts surrounding the incident and will turn over investigative reports to the Columbia County District Attorney when the investigation concludes.
September 13th, 2017  Suicide during domestic incident- Oak Creek
A man was found dead in his home after a domestic incident Wednesday afternoon, Sept. 13.
Police identified him as 66-year-old Roy A. Kujawa.
Police used a SWAT team, taking "tactical precautions" while trying to make contact with the man because of threatening statements reported to police, a news release said. His body was discovered after police used "multiple methods" to get in touch with him, according to the Oak Creek Police Department Facebook page.
Police got involved after a woman, 61-year-old Debra L. Kujawa, drove to the Oak Creek Police Department at about 3 p.m. with severe injuries after a fight with her husband.
She was immediately taken to the hospital.
September 20th, 2017 Patricia Manix – Age 46, French Island
Campbell police identified Kevin and Patricia Manix as the two people who died in a murder-suicide.
Officers found the bodies in an upstairs bedroom after a call to check their welfare at 2400 Lakeshore Drive about 5:50 a.m. Wednesday, police Chief Drew Gavrilos said.
Kevin Manix, 50, died of a gunshot wound after fatally shooting Patricia Manix, 46, Gavrilos said.
Patricia Manix lived in the home, but Kevin Manix lived at 1007 Callaway Court in La Crosse.
September 21st, 2017  Annie Ford – Age 48, Appleton
APPLETON (WLUK) — An Appleton man has been formally charged with killing a woman on the city's east side Thursday.
Johnny Scott, 58, faces charges of first degree intentional homicide and recklessly endangering safety. He made his initial appearance in Outagamie County Court Friday.
Police say Scott killed his girlfriend 48-year-old Annie Ford during a domestic abuse incident.
"There had been an argument about $800. There was some conflict about a TV in the residence," explained Outagamie County District Attorney Melinda Tempelis.
According to the criminal complaint Scott and Ford fought throughout the night. Police were called to their home twice before she was shot.
The complaint says Ford's 15-year-old son was there when it happened.
"He was. He observed a lot of the arguing and overheard gunshots and then, ultimately, came up and called 911," Tempelis told FOX 11 News.
Court documents say Ford's son was trying to sleep when he heard gunshots, then heard his mother calling for him. When Ford's son went to find her, he found her lying on the floor with gunshot wounds.
"It's extremely tragic, our hearts go out to his family and to their extended family and friends who are really suffering right now," Tempelis told us.
Ford's family declined to speak with FOX 11 Friday. However, the district attorney said Ford was very well-loved.
"From everything that I've heard she was very involved in the community, very involved in her church, had kids in the school district and so that is a big impact in our community. When something like this happens it's very tragic," Tempelis told FOX 11.
Ford was also involved in a local reading program with her son. We have a video of her from a documentary about the program talking with pride about her son.
Those who know her say she will be badly missed.
Scott's bail was set at $750,000 cash. He faces life in prison if convicted.
September 28th, 2017  Antonio Distasio -Age 4, Milwaukee
MILWAUKEE —
Firefighters called to the apartment complex on the city's south side early Thursday morning described the scene as "gruesome."
Neighbors quickly learned why: the body of a 4-year-old boy had been found. He was partially burned.
"I knew the lady was off," said a woman who lived in the building near South 17th and West Grant streets who asked to not be identified. "She was off. Something was wrong with her. I don't know if she was taking pills or what's wrong with her."
Police on Friday identified the boy as Antonio Distasio.
The neighbor said the boy and his mother had just moved in about two months ago. The boy was heard crying on Wednesday night, the neighbor said.
"I heard that little baby hollering," she said. "He was saying, 'Please mommy. OK, mommy. I ain't going to do it no more.'"
Firefighters were called to the apartment by another neighbor who smelled smoke. The fire was contained but police were called when the boy's body was found.
Authorities immediately said the death was a homicide, and four hours later a 23-year-old woman was taken into custody, miles away at an apartment building near North 18th Street and West Wisconsin Avenue.
A police source said the woman was the boy's mother.
"He was innocent," said neighbor LaTonya Peterson. "He didn't deserve none of this. No one deserves this. No one deserves to be brutally murdered."
An autopsy was performed on the boy, but the results weren't released as of 5 p.m.
September 29th, 2017 Julia Whitmore -Age 27, Empire
The Fond du Lac County Sheriff's Office says a 62-year-old man strangled his 27-year-old daughter before killing himself with a knife.
Sheriff's officials released details of the deaths Saturday after the local coroner completed autopsies for Mark Whitmore and Julia Whitmore. Both lived at the home where they were found shortly before 8 a.m. Friday in the Town of Empire.
The sheriff's office says investigators have not established a motive for what they're calling a murder-suicide. Officials say Mark Whitmore was the primary caregiver of his daughter, who was in a wheelchair and required constant care.
Authorities say a home health care worker who helped care for Julia Whitmore when her father was away found the bodies and called 911.
October 24th, 2017 Cori Cummings -Age 32, Royalton
Sheriff's investigators say the deaths of a couple found fatally shot in a vehicle that had veered off a road in Waupaca County appears to be a murder-suicide case.
Dispatchers received a report of a vehicle in the ditch with two people who appeared unconscious about 8 a.m. Tuesday in the Town of Royalton. Emergency personnel found a 32-year-old woman behind the wheel and her 51-year-old husband dead of gunshot wounds. They were identified Wednesday as John and Cori Cummings.
Authorities say the two were separated and living apart. Surveillance video from a nearby supper club shows the man getting into his wife's vehicle, which crashed shortly after it left the parking lot.
Officers say an empty handgun holster was found in the man's vehicle which was left in the parking lot.
October 27th, 2017, Brenda Turner-Age 55, Chetek

October 27th, 2017, Natalie Turner – Age 17, Chetek
Three people are dead from what appears to be a double murder-suicide on Friday evening, Oct. 27, according to police.
The victims named by the Barron County Sheriff's Department are Brenda Turner, 55, Turner's daughter Natalie Turner, 17 and a senior at Chetek-Weyerhaeuser High School, and Brenda's ex-husband John Hengst, 55, all of Chetek. Hengst is the suspected shooter.
Barron County Sheriff Chris Fitzgerald said officers responded to Turner's home in the 600 block of 26th Street, southeast of Chetek, after a woman called police at 9:02 p.m., asking for help.
A Wisconsin Department of Natural Resources warden, Chetek police officer and Barron County sheriff's deputies responded and entered the home, finding the victims.
"Initial investigation shows that all three people in the house suffered gunshot wounds, but the cause of death cannot be confirmed until autopsy results are back from the Barron County Medical Examiner's Office," Fitzgerald said. "Again, there is no danger to the public."
Autopsies were underway as of 12 p.m. on Saturday, Oct. 28. A firearm was recovered, as well as several others. At least one of those firearms had been used, Fitzgerald said.
All evidence from the home had been collected but it was still cordoned off on Saturday afternoon, until cause of death and other details were confirmed, Fitzgerald said. As of Saturday, no suicide note had been found.
Turner and Hengst divorced in August 2016, according to court records. Hengst was Natalie's ex-step-father, Fitzgerald said.
There were no other reports of gunshots in the area at the time and it was the phone call for help that alerted police. Fitzgerald said he had listened to the recording of the woman's call.
"It's heartbreaking," he said. "It's bad.
"Our thoughts and prayers are with the families, friends and the Chetek community affected by this tragedy," he added.
The deaths are being investigated by the Barron County Medical Examiner's Office, BCSD, Rusk County Sheriff's Department and Wisconsin State Patrol.
Jackson County deputy cleared in shooting death
October 28th, 2017
A Jackson County sheriff's deputy has been cleared in the shooting death of a man in the town of Brockway back in October.
Deputy Justin Wathke was responding to a domestic call around 12:20 a.m. on Oct. 28.
Lucas De Ford had apparently made suicidal comments to the victim during the domestic. Police were informed the 27-year-old was likely intoxicated and he had keys to the victim's house.
Man shot by friend in Milton dies 11 days after incident
MADISON, Wis. – The Milton man who was shot by his friend in what police called self-defense has died, according to a report.
Zachary Barrett, 30, died Nov. 6 — 11 days after he was shot — at University Hospital in Madison, according to the Milton Courier and Janesville Gazette newspapers.
Milton police said Barrett was shot in his driveway by his friend Oct. 25. Barrett had been arguing with his wife when the incident escalated, and his wife reportedly called police while Barrett armed himself and put on ballistic gear. Jason P. Kraayvanger, 21, who was also living in the Elm Street home, reportedly tried to talk Barrett down, but shot Barrett with his own gun after Barrett pointed a rifle at Kraayvanger.
Milton police Chief Scott Marquardt had said that when police arrived, Kraayvanger was trying to render first aid to Barrett and told officers, "He gave me no choice. I had to do it."
Barrett's wife told News 3 she disputes the police and district attorney's account of the shooting, saying there was a fight, but her husband didn't threaten to kill her.
December 5th, 2017, Abigail Voeks- Age 27, Mukwonago
PEWAUKEE — A Mukwonago family speaks out after their daughter's lifeless body was discovered next to a former boyfriend in Pewaukee. Investigators are treating this as a probable murder-suicide.
Tracy Henriksen reflects on how she will remember her 27-year-old daughter, Abigail Voeks.
"She was really funny — she had a beautiful smile," Henriksen said. "She has a son named Liam and he is six years old. He was just everything to her."
Henriksen said her daughter's body was discovered Tuesday in a Pewaukee condominium alongside the body of a former boyfriend, 30-year-old Zakoree Mitschke.
"The medical examiner did call me and verify that she was shot in the head and that Zak was found with a suicide wound," Henriksen said.
Voeks had an on-again-off-again relationship with her ex, according to family. The victim's grandmother, Pat Butler, prefers not to show her face. She said he granddaughter went to see her ex on Sunday evening for an unknown reason.
"Her heart was a little bit too big. She wanted to fix things for other people," Butler said.
Voeks filed a police report against her ex when he called and threatened to kill her in September. She recorded the conversation and gave it to police. The report said he was recorded saying things like, "I would be someone to chop off your arm," "I'm going to pound your face head first into the concrete," and "I'm going to strangle you one day then the next day I won't." The ex told police he was drunk at the time of the call.
Family members say Voeks had a history of abusive relationships. She was seeking counseling with The Women's Center in Waukesha. Family noticed a change.
"She was blossoming into a beautiful, confident, intelligent, young lady," Butler said.
Despite what happened to their daughter, they encourage others in abusive relationships to seek help before it is too late.
"You are not alone. You are smart. You are beautiful and you are strong. There is help for you out there," Henriksen said.
A memorial for Voeks is scheduled for Saturday.
December 16th, 2017, Eulalia Thomas and Tamala Wrencher- both Age 32, Milwaukee
Obituary for Tamala
Milwaukee police are investigating a shooting after two women were shot on Milwaukee's north side Saturday, December 16th.
It happened around 4:00 p.m. near the area of 24th and Auer Avenue.
Authorities said the suspect, a 43-year-old man, shot two women, both 32 years old, during an argument. Both women, later identified as Eulalia Thomas and Tamala Wrencher, died from their injuries.
The 43-year-old suspect then shot himself and died from his injuries. He has been identified as Quinton Price.
"The guy killed his girlfriend and then a roommate and killed himself," said a woman who identified herself as the mother of a woman who lives in the unit above where this happened.  "I used to see him and say 'hi.' Stand there — talk with him. You would never think. You would never think."
She said two children also lived in the home.
"I'm just concerned about the kids. They was at home," she said.
Officials said the suspect and the victims were all known to each other.
"That was sad. I don't know what they — what was going on in that house then," a neighbor who lives across the street said.
December 19th, 2017, Bonita Pierce – Age 48, Oak Creek

Police say an early morning 911 call led them to the body of a mother they say was killed by her own son. The suspect's brother was badly hurt.
"I saw caution tape all over my apartment," said Kyle Williams, lives nearby.
Neighbors were shocked at the sight at the Timber Ridge Apartments in Oak Creek early Tuesday morning, December 19th.
"The people who live next door, I just know they moved next door maybe 3, 4 months ago," said Diana Santibanez, next door neighbor.
There was a deadly disturbance involving the people living next door, police say.
Officials say around 4:00 a.m., 25-year-old Kervin Pierce Jr. called 911 saying two people were injured. When police arrived, Kervin's mother — 48-year-old Bonita Pierce — had been shot to death. Kervin's 24-year-old brother was pistol whipped, and police say Kervin tried to stab him.
Police say Kervin Pierce Jr. told them the two had been nagging him.
"You move in here thinking this is a decent area and then you come here and you got an overdose death and now a death investigation," said Williams.
A family member says about three months ago, they started noticing a change in Kervin Pierce Jr. He had been drinking and had a gun. His mother reached out trying to get help. Not long before the murder, Kervin posted to Facebook saying:
"Family Or Ntt U Gotta Go.. I Want The Whole House Cleaned Out..I Was Born To Do Soo…It's Been Boiling In My Blood Since A Yungin…That's How Yu Want It That's How It Got To Be…"
Charges are expected against Kervin Pierce Jr. Wednesday, December 20th. He's being held in jail.
December 19th, 2017, Rodney Rowsey – Age 53, Milwaukee
A Milwaukee man who shot and killed his brother last December was sentenced Thursday to 30 years in prison.
Shawn Rowsey, 36, had been arguing with his brother, Rodney, before he drew a gun on him in a rage and chased him around the house, shooting him multiple times. His mother and sister witnessed the killing. Rowsey was charged with two counts: first-degree reckless homicide and possession of a firearm by a felon.
"(Your family's) hearts are torn apart, not just because Rodney is dead, but because you killed him," Milwaukee County Circuit Judge Mark Sanders told Rowsey. "It's just terribly tragic and sad, for everybody."
According to District Attorney Michael Lonski, the details of the brothers' fatal argument remain unknown. Rowsey claims to not remember anything that occurred that day. His attorney, Reyna Morales, noted that police found a high concentration of alcohol in the victim, which she said suggested that Shawn Rowsey was also intoxicated an
The argument between Rowsey and the victim began at a residence on North 53rd Street, where two shots were likely fired into the air, based on bullet casings recovered at the scene.
Rowsey and his brother then parted ways. Later, Rowsey came to his brother's residence at 4187 N. 16th St, where he resumed the argument that eventually escalated into open violence.
Five of the bullets struck Rodney, 53, who sustained 10 entry and exit gunshot wounds to the chest, back, left arm and left hand.
Since 2001, Shawn Rowsey has been twice convicted of possession of a firearm by a felon. He also has been previously convicted of carrying a concealed weapon and charged with disorderly conduct while armed.
"This is what he does in front of his mother, his sister, and a young relative that was in the area, against his brother," Lonski said. "For heaven's sake, if that's how he treats his loved ones, he is a danger to everybody that isn't one of his loved ones."
Rowsey expressed remorse, apologizing to his family members and claiming "full responsibility" for his actions. Still, he insisted that he wasn't himself the night the fatal shooting occurred.
"I'm not that person," Rowsey said. "I would've never hurt my brother if I knew what I was doing, if I was in the right mind. I never hurt anybody in my family ever before."
Many of Rowsey's family members attended the sentencing, though only his sister spoke. His son, who graduated from eighth grade that same day, sat in the back.
"Everybody loves (Shawn)," said his sister.  "We just don't understand."
While Sanders praised Rowsey's "strong family connections," he also said they rendered the case that much more tragic.
"In the same instance that they love you, they also hate the person that killed their brother, or their son," he told Rowsey. "And that person happens to be you."
Sanders imposed a five-year prison sentence on the firearm count followed by five years of extended supervision, consecutive to a 25-year prison sentence for first-degree homicide followed by 10 years of extended supervision.
December 26th, 2017, Regina  Rosebrock – Age 62, Oak Creek
MILWAUKEE — Prosecutors say the Oak Creek man who stabbed a woman to death was upset she had poured out his alcohol. Stephen Cole is also charged with trying to kill his stepfather in the attack.
Cole, 45, is charged with the following criminal counts:
First degree reckless homicide
First degree recklessly endangering safety
Prosecutors say the stepfather told authorities his wife was fed up with Cole's drinking, and banned alcohol from the house.
Christmas day, the husband says Regina found and "dumped out several bottles of the defendant's alcohol." Tuesday, he says she found and dumped one more causing Cole to erupt.
It began a day of multiple visits from police.
Prosecutors say Oak Creek police, "settled an argument" after not one, but two calls. On the second visit police arrested Cole for possession of marijuana and took him to the police station.
Records show Regina picked up her son and returned home.
Police would receive a third call, after prosecutors say Cole stabbed his mother to death, and chased his stepfather with the knife.
Police arrived to the two men struggling.
Once in custody, prosecutors say Cole blurted out comments "bemoaning how much prison time he was going to get for what he had done and how he no longer would be able to see his dog."
Neighbors tell FOX6 police have made multiple visits to the home in the past, and the parents were looking forward to moving soon.
Cole is scheduled to get a psych exam in the coming weeks.
December 31st, 2017, Elandis "Slim" Johnson – Age 42, Milwaukee
A 43-year-old woman was charged Monday in the New Year's Eve slaying of her longtime boyfriend, just months after he began dating someone new.
That someone new stepped into Elandis "Slim" Johnson's house in the 5400 block of N. 40th St. about 10 p.m. to find him dead on the living room floor, shot once in the eye from close range.
Police found footprints leading up to a broken window at Johnson's house, and then the same prints inside from the window to the living room. They also found a single black Adidas shoe, size 7½, with the front sole worn smooth, but the heel pattern still in place that appeared to have made all the prints.
The next day, detectives were talking to Johnson's mother and encountered Ann Bellamy there. She told them she'd been working the night before. She said she learned Johnson, 42, had been shot when she called his phone about 10 p.m. and the new girlfriend picked it up and told her she'd just found him on the floor.
Johnson and Bellamy had a son. Detectives showed him the shoe recovered at the scene and he said it looked like one of a pair his father had bought for his mother.
In a follow-up interview Jan. 4, Bellamy told detectives she had stayed at the group home where she works until about 10 p.m., cleaning up after a party, even though her shift ended an hour earlier.
But a co-worker thought Bellamy left about 9 p.m., and video from a county bus showed her getting into her car parked along the bus route about that time.
From Bellamy's phone, detectives recovered a string of texts from Dec. 24 and 25, in which she's asking several people if they know anyone selling a pistol.
Someone tells her, "Take a deep breath, relax, don't get yourself in trouble," asks if she's OK and tells her to calm down.
"I will when I handle my business," comes the response from Bellamy's phone.
Bellamy was arrested Saturday and is being held in the Milwaukee County Jail on $250,000 bail.
ALL SERVICES ARE FREE AND CONFIDENTIAL  NEW TEXT LINE:  (906) 290-9081

PO Box 1172, Marinette, WI  54143 ~ (800) 956-6656
1530 Main St., Marinette, WI  54143 ~ (715) 735-6656  Fax: (715) 735-7293
1201 Main St., Oconto, WI  54153 ~ (920) 834-5299  Fax: (715) 735-7293